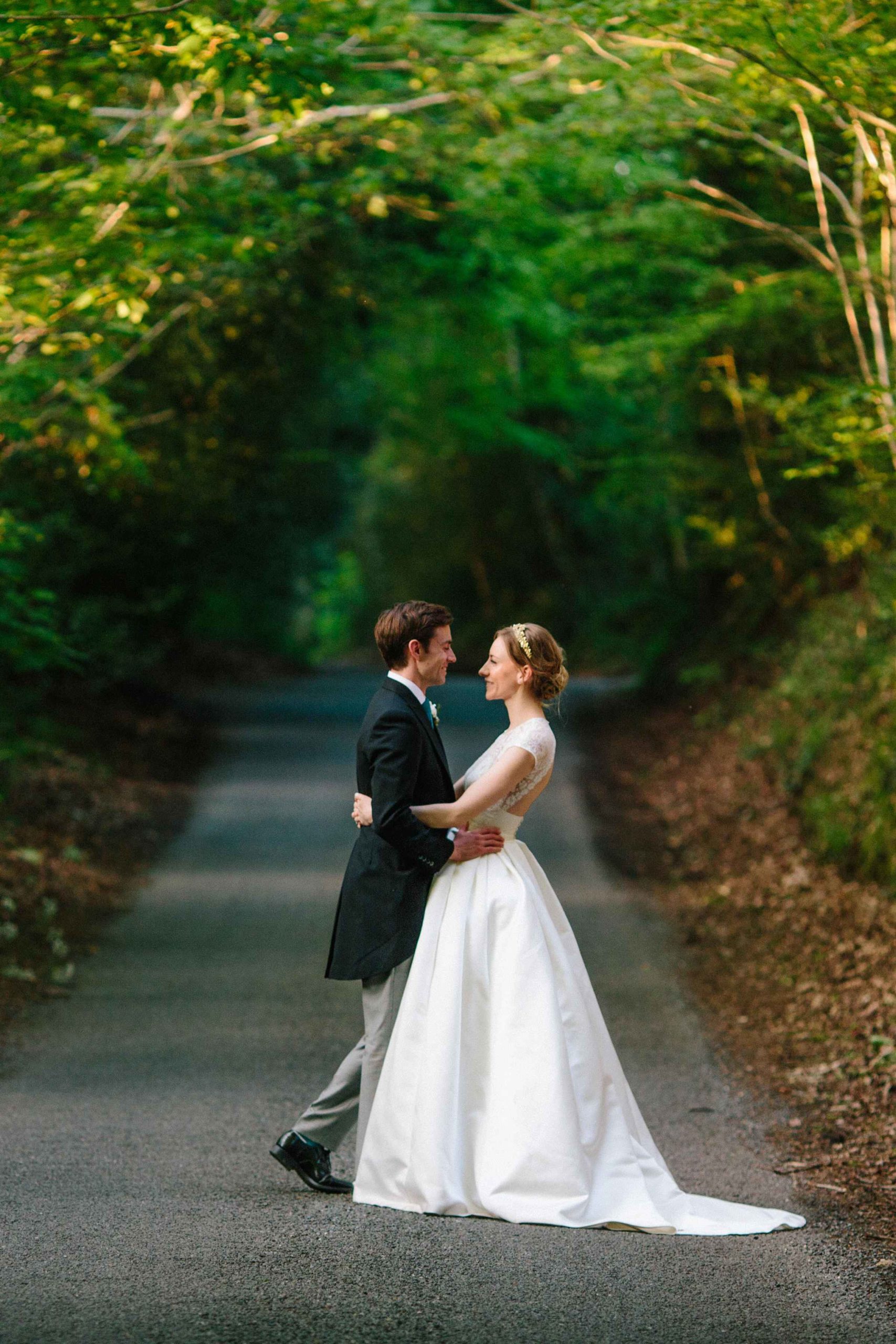 Below are a selection of frequently asked questions that have come up over the years
IF YOU HAVE A QUESTION WHICH ISN'T LISTED HERE, PLEASE SEND AN EMAIL TO US AT STUDIO@JAYROWDEN.COM AND WE'LL GET BACK TO YOU ASAP
DO YOU COVER FORMAL GROUP SHOTS?
WHO DECIDES WHICH IMAGES WILL APPEAR IN OUR ALBUM?
THERE ARE SOME CREATIVE WEDDING PHOTOGRAPHERS WHO NOW REFUSE TO SHOOT GROUP SHOTS, THOUGH YOU WILL BE PLEASED TO HEAR THAT I AM NOT ONE OF THEM! ALTHOUGH I AM A NATURAL WEDDING PHOTOGRAPHER, I AM WELL VERSED IN SHOOTING GROUP SHOTS, BASED ON A *SMALL* PRE-ARRANGED LIST DRAWN UP BY THE BRIDE AND GROOM. IT'S WELL ADVISED TO LIMIT THE GROUP SHOTS TO A MAXIMUM OF 15 MINUTES. I WILL ASK THAT ONE OR TWO GUESTS (PERHAPS THE BEST MAN, AN USHER OR A BRIDESMAID) ARE DESIGNATED AS 'PHOTO MONITORS' TO HELP GATHER THE GUESTS TOGETHER. IT'S ALWAYS A GOOD IDEA TO LET GUESTS KNOW BEFOREHAND IF THEY ARE TO FEATURE IN A GROUP SHOT TO ELIMINATE CAT HERDING.
YOU DO! IT'S SUCH A SUBJECTIVE PROCESS AND I WOULD FIND IT NEAR ON IMPOSSIBLE TO CHOOSE IMAGES FOR YOUR ALBUM.
AS I WILL BE WORKING WITH YOU ALMOST ALL DAY AND MOST OF THE NIGHT, IT IS NORMAL FOR ME TO EAT THE SAME MEAL AS YOU AND YOUR GUESTS. I WILL HAPPILY BE SEATED ELSEWHERE SO LONG AS I CAN BE REASONABLY CLOSE BY IN READINESS TO CAPTURE THE MAIN EVENT: THE SPEECHES!!
BY THE WAY, I'M VEGETARIAN AND TEETOTAL.
HOW MUCH ARE THE PHOTOGRAPHS DIGITALLY MANIPULATED?
EVERY SINGLE IMAGE FROM YOUR WEDDING IS FULLY ASSESSED BY MYSELF AND SUBSEQUENTLY GRADED FOR COLOUR AND TONE AND THEN TIDIED UP IF REQUIRED.
HOW MANY PHOTOGRAPHS WILL BE TAKEN ON THE DAY OF THE WEDDING?
HOW MANY PHOTOS WILL WE EVENTUALLY SEE?
THE FINAL NUMBER OF IMAGES TAKEN ON THE DAY VARIES. TO A CERTAIN EXTENT THE EXACT NUMBER OF PHOTOGRAPHS WILL DEPEND ON A NUMBER OF FACTORS SUCH AS THE NUMBER OF LOCATIONS USED OVER THE COURSE OF THE DAY AND HOW MUCH TIME IS MADE IN YOUR SCHEDULE FOR PHOTOGRAPHY BETWEEN THE CEREMONY AND THE WEDDING BREAKFAST. AS A RULE OF THUMB, I WILL OFTEN SHOOT 600-800+ IMAGES.
MOST WEDDINGS GENERATE A MINIMUM OF 300-500 IMAGES.
WILL WE RECEIVE A USB OF HIGH RESOLUTION IMAGES?
HOW MANY IMAGES WILL FEATURE
IN OUR ALBUM?
ABSOLUTELY. ALL PACKAGES COME COMPLETE WITH ALL THE IMAGES USB IN A HIGH-QUALITY DIGITAL FORMAT AT FULL RESOLUTION. YOU MAY MAKE AS MANY PRINTS FROM THE DISC OR USB AND MAKE AS MANY COPIES OF THE PHOTOGRAPHS AS YOU LIKE. IT'S ALSO USEFUL TO KNOW THAT YOU'RE FREE TO DO WHATEVER YOU WANT WITH THE PHOTOS AND WILL BE ABLE TO EMAIL THESE IMAGES TO YOUR GUESTS, FRIENDS AND FAMILY.
EACH ALBUM IS INDIVIDUAL AND TOTALLY UNIQUE. IF YOU OPT TO HAVE AN ALBUM MADE, THEY START WITH 15 SPREADS (30 PAGES) WHICH PRODUCE AROUND 70-80 IMAGES IN TOTAL. ADDITIONAL SPREADS CAN BE PURCHASED IF REQUIRED – ASK TO SEE PRICE LIST FOR FURTHER DETAILS.
WHO OWNS THE COPYRIGHT OF THE PHOTOGRAPHS?
IF YOU HAVE ANY FURTHER QUESTIONS WHICH ARE NOT ANSWERED ABOVE, PLEASE DO GET IN CONTACT BY EMAIL OR PHONE IF YOU'D PREFER.

UNDER UK LAW, SPECIFICALLY THE COPYRIGHT, DESIGNS AND PATENTS ACT 1988, IT IS THE PHOTOGRAPHER WHO WILL OWN COPYRIGHT ON ANY PHOTOS HE/SHE HAS TAKEN. HOWEVER THAT DOESN'T MEAN THAT I WILL USE THE IMAGES WITHOUT YOUR CONSENT. CLIENT CONFIDENTIALITY IS ABSOLUTELY CRUCIAL TO MY BUSINESS AND SHOULD YOU WISH TO KEEP YOUR WEDDING PHOTOGRAPHS PRIVATE AND HAVE A NON-DISCLOSURE AGREEMENT IN PLACE, THEN NATURALLY WE WILL BE MORE THAN HAPPY TO ACCOMMODATE.
WHAT CAMERAS DO YOU SHOOT WITH?
WHAT IF YOU HAVE TO TRAVEL OUTSIDE OF LONDON AND REQUIRE HOTEL ACCOMMODATION? WHO WILL PAY THE EXPENSES?
I'VE GOT A HUGE COLLECTION OF CAMERAS SPANNING 20 YEARS, THOUGH FOR WEDDING PHOTOGRAPHY I ONLY USE CANON PROFESSIONAL DIGITAL CAMERAS. WEDDINGS ARE INCREDIBLY IMPORTANT WHICH IS WHY I BRING TWO PRO CAMERAS WITH ME – A CANON 5D MARK 3 AS WELL AS A 30 MILLION PIXEL CANON 5D MARK 4. THESE CAMERAS, TOGETHER WITH A SELECTION OF VERY 'FAST' TOP DRAWER PROFESSIONAL CANON LENSES ALLOW ME TO WORK DISCREETLY IN ALL LIGHTING CONDITIONS. I DO OF COURSE HAVE FLASH IF REQUIRED.
HOW WILL WE GET OUR ALBUM?
HOW MANY PHOTOGRAPHERS WILL BE THERE TO PHOTOGRAPH MY WEDDING?
YOU ARE MOST WELCOME TO COME TO COLLECT YOUR ALBUM IF YOU HAPPEN TO BE IN LONDON, OR WE CAN COURIER IT TO YOUR HOME OR WORK ADDRESS AT COST PRICE.
JUST ONE! YOU WOULD BE SURPRISED HOW MANY OF THE WORLD'S MOST COVETED AND AWARD WINNING WEDDING PHOTOGRAPHERS WORK ALONE....AND IT'S FAIR TO SAY THAT I TOO PREFER TO WORK ALONE. MY APPROACH TO WEDDING PHOTOGRAPHY IS AKIN TO THE UNSEEN OBSERVER, QUIETLY AND DISCREETLY CAPTURING ALL OF THE THE ACTION FROM THE SHADOWS. THAT SAID, SOME CLIENTS LIKE TO HAVE A SECOND PHOTOGRAPHER FOR THE BIGGER EVENTS OR TO COVER EXTRA ANGLES. SHOULD A SECOND PHOTOGRAPHER BE REQUIRED I HAVE A NUMBER OF ASSOCIATE PHOTOGRAPHERS THAT I HAVE WORKED WITH IN THE PAST AND WOULD BE MORE THAN HAPPY TO WORK WITH AGAIN. PLEASE ENQUIRE FOR MORE DETAILS.
HOW DO WE MAKE A BOOKING?
LET US KNOW AND WE WILL EMAIL OVER THE BOOKING FORMS.
WHEN WE RETURN FROM OUR HONEYMOON, HOW DO WE VIEW OUR WEDDING PHOTOGRAPHS?
THE MILLION DOLLAR QUESTION. I HAVE BEEN SHOOTING FOR MORE THAN 20 YEARS, ADMITTEDLY NOT WEDDINGS, AND I HAVE NEVER PHONED IN SICK ON THE DAY OF A SHOOT. NOT EVEN ONCE. IT IS UNTHINKABLE. IN TRUTH I WOULD HAVE TO BE ADMITTED TO HOSPITAL FOR ME NOT TO TURN UP TO YOUR WEDDING!!! IF I WERE INVOLVED IN AN ACCIDENT OR HOSPITALISED, I AM A MEMBER OF A CLOSED GROUP WITH OVER 3,000 PROFESSIONAL PHOTOGRAPHERS AND THERE IS ALWAYS SOMEONE AVAILABLE TO TAKE OVER AT THE DROP OF A HAT.  IT'S COMFORTING TO KNOW THERE IS A PLAN B IN THE EVENT OF AN EMERGENCY.
WE SEND YOU AN ONLINE LINK WITH FILE NAMES TO ENABLE YOU TO MAKE YOUR CHOICE FOR THE ALBUM. ONCE WE HAVE RECEIVED YOUR SELECTION, WITHIN A FEW DAYS WE WILL DESIGN A LAYOUT FOR YOUR ALBUM AND EMAIL YOU THE PROOF. WHEN WE HAVE RECEIVED SIGN OFF ON THE DESIGN FROM YOU, OVER THE COURSE OF A WEEK YOUR ALBUM WILL BE HAND MADE TO YOUR SPECIFICATIONS AND CAREFULLY ASSEMBLED BEFORE BEING SHIPPED TO THE UK BY AIR FREIGHT. YOU SHOULD ALLOW APPROX 6 WEEKS FOR YOUR ALBUM TO ARRIVE FROM EITHER THE U.S. OR AUSTRALIA DEPENDING ON THE ALBUM CHOSEN BY YOURSELVES.
YES, ABSOLUTELY! AS A PROFESSIONAL PHOTOGRAPHER AND A MEMBER OF THE ROYAL SOCIETY OF PHOTOGRAPHY, I AM REQUIRED TO HAVE BOTH PUBLIC LIABILITY AND PROFESSIONAL INDEMNITY INSURANCE.