Capturing Authentic Love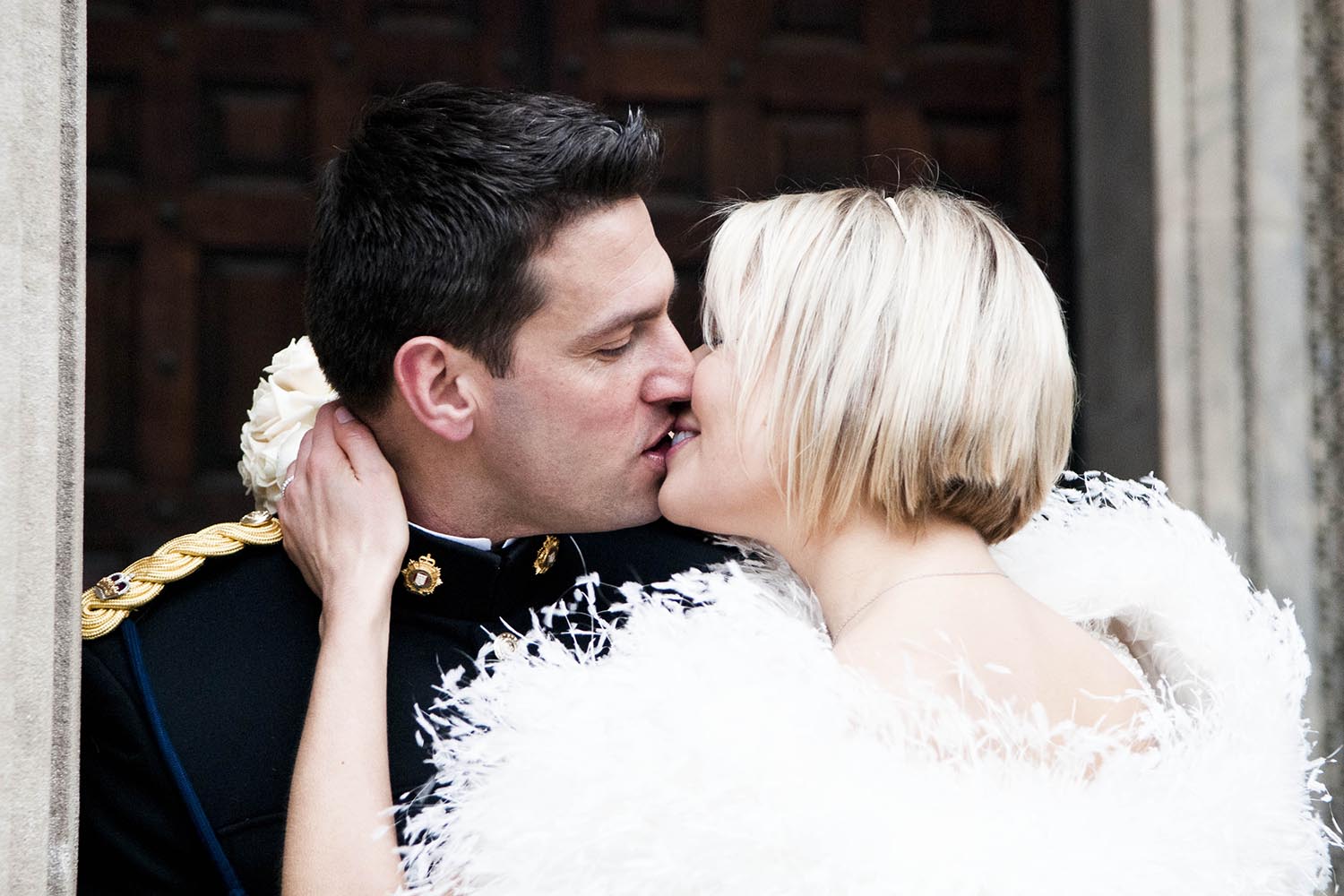 LOOK AND FEEL LIKE THE BEST VERSION OF YOU
When you find 'the one', ie. your soul mate, it really is the most incredible feeling in the world.
It makes you feel warm and fuzzy.
It makes you feel full up to the brim with love.
You feel complete.
And after finding your forever love, you have every right to choose the best wedding photographer who will also be the right "fit" for you.
The kind of photographer who will not just document your big day but someone who will create images that are right for you.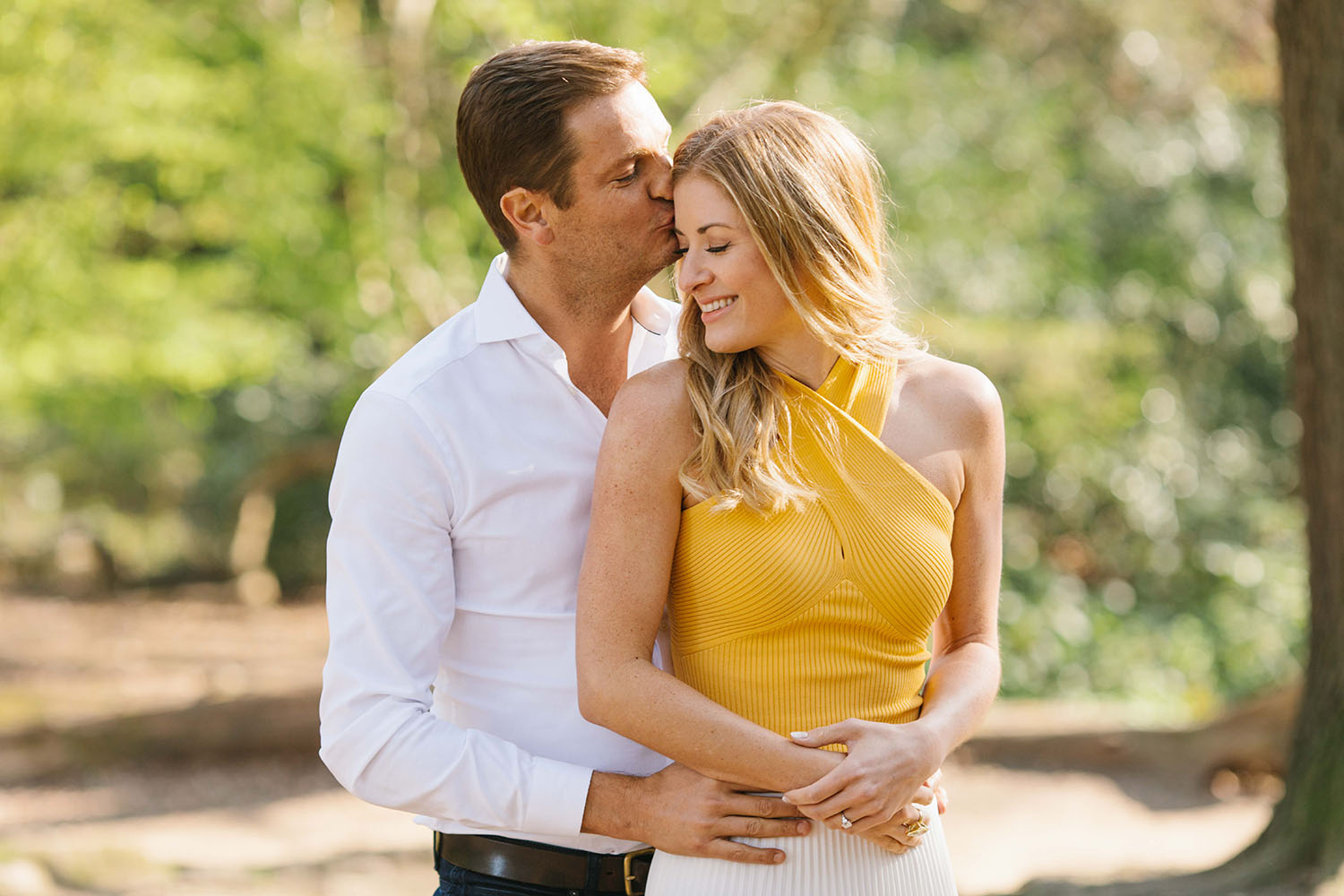 A BESPOKE, BOUTIQUE EXPERIENCE FROM START TO FINISH
There's no doubt about it, your wedding is going to become a big investment for you both.
It will become an emotional investment as well a financial one, especially when you look at the average wedding photographer cost.
Which means that the process of selecting photographers will ultimately mean you will be investing in your whole experience.
So when choosing to work with me, that experience will be designed personally by myself, to meet your needs.
And that means, from the very start of our journey together.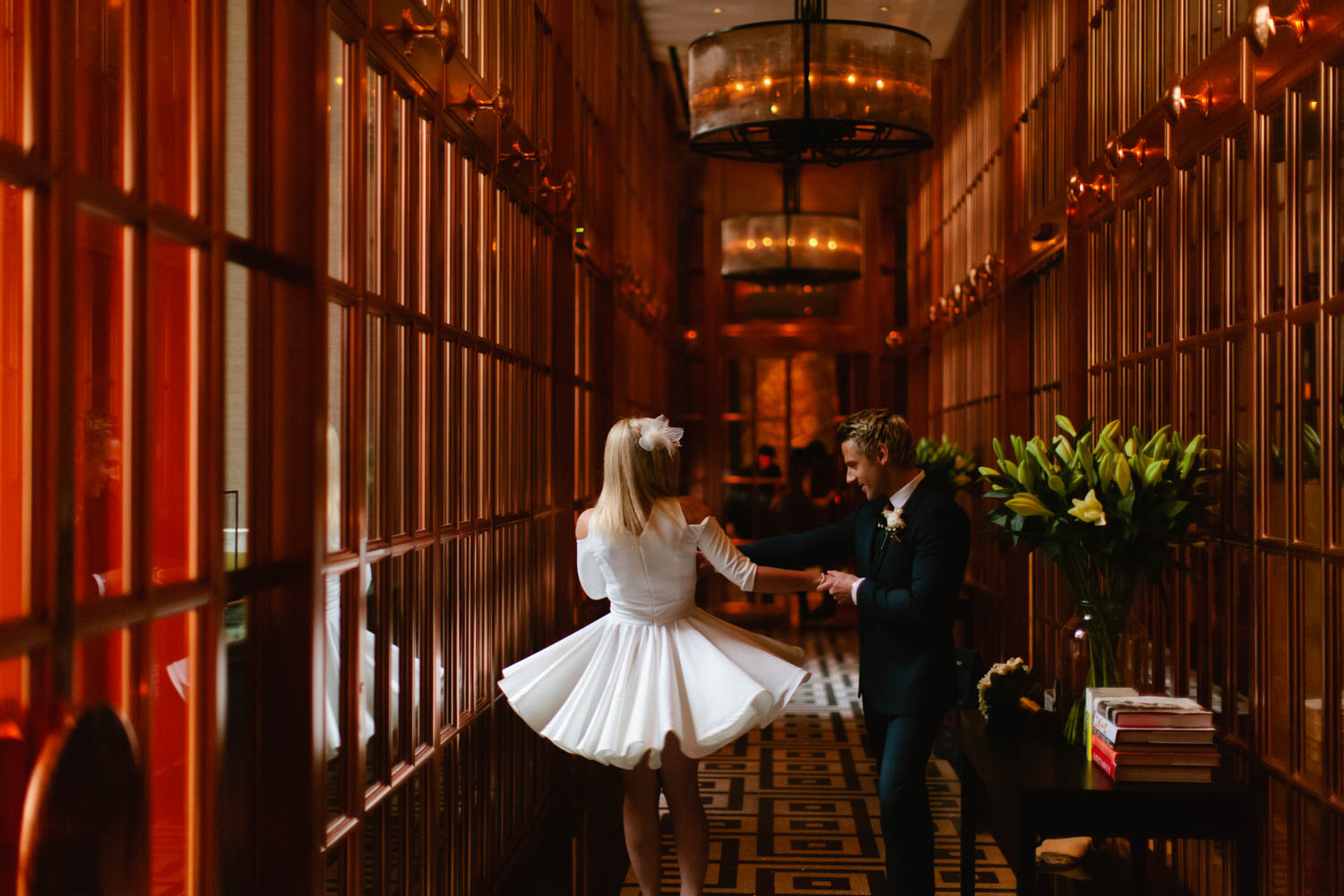 From the booking process right through until the delivery of your pictures.
The process begins with you looking through my portfolio, then creating a bespoke proposal designed to perfectly fit your personal needs.
This level of luxury service carries right through to the very end of your journey when I deliver your hand edited collection of photographs after your honeymoon.
Plus of course, there is everything else and much more in between including creative wedding photography London in spades…that goes without saying!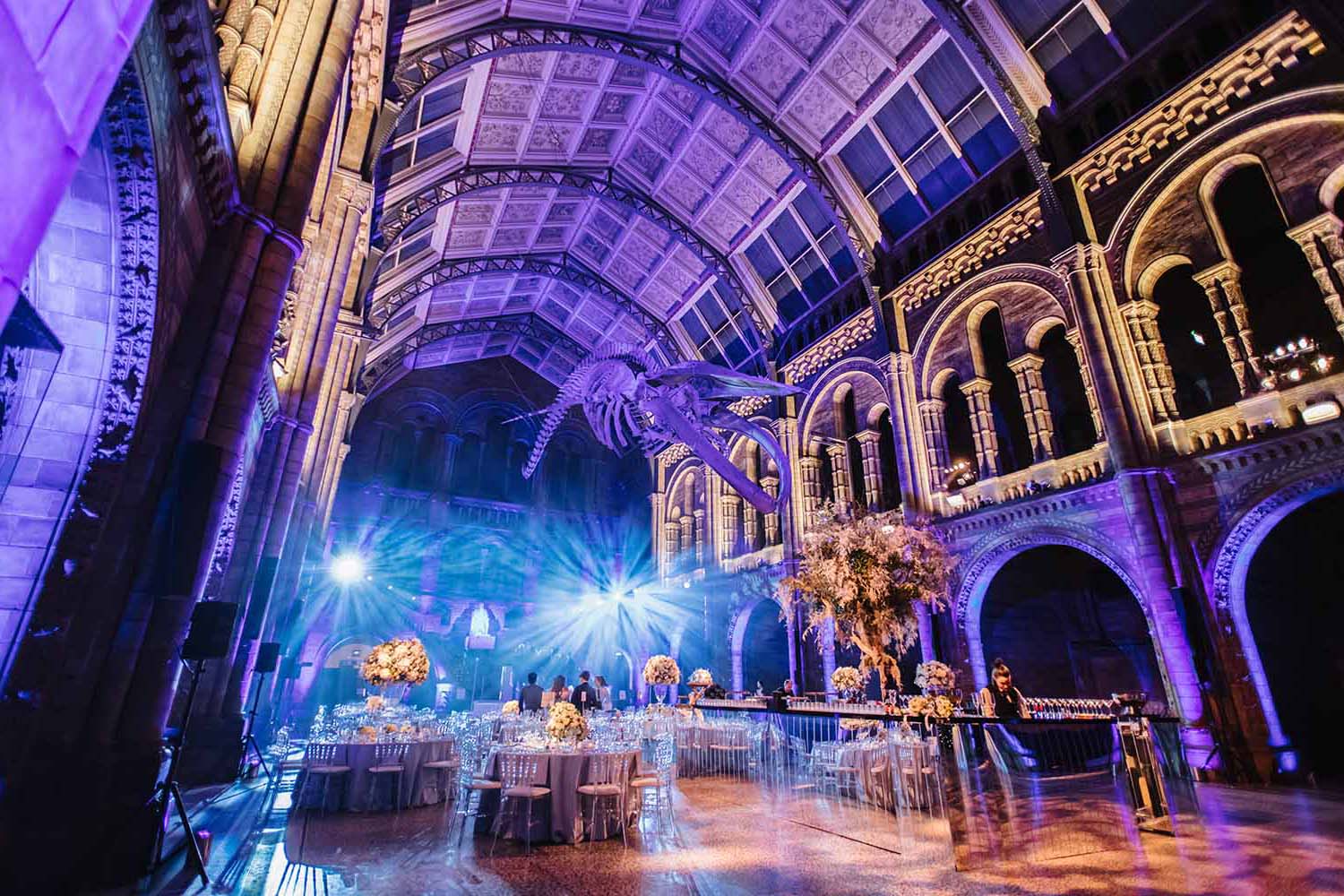 A NATURAL STYLE OF PHOTOGRAPHY
An ultimately natural, candid approach with a creative direction which focuses on a documentary style.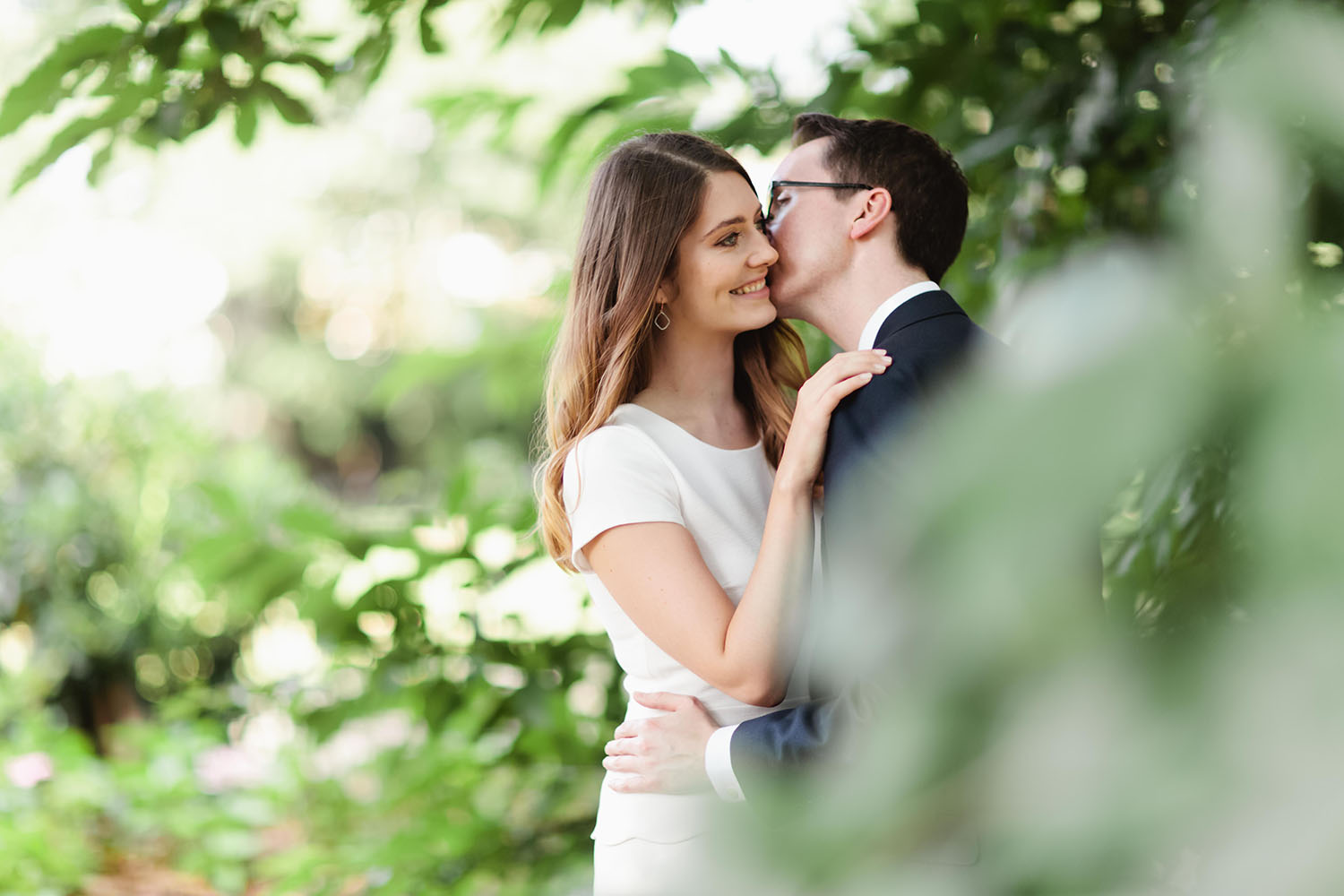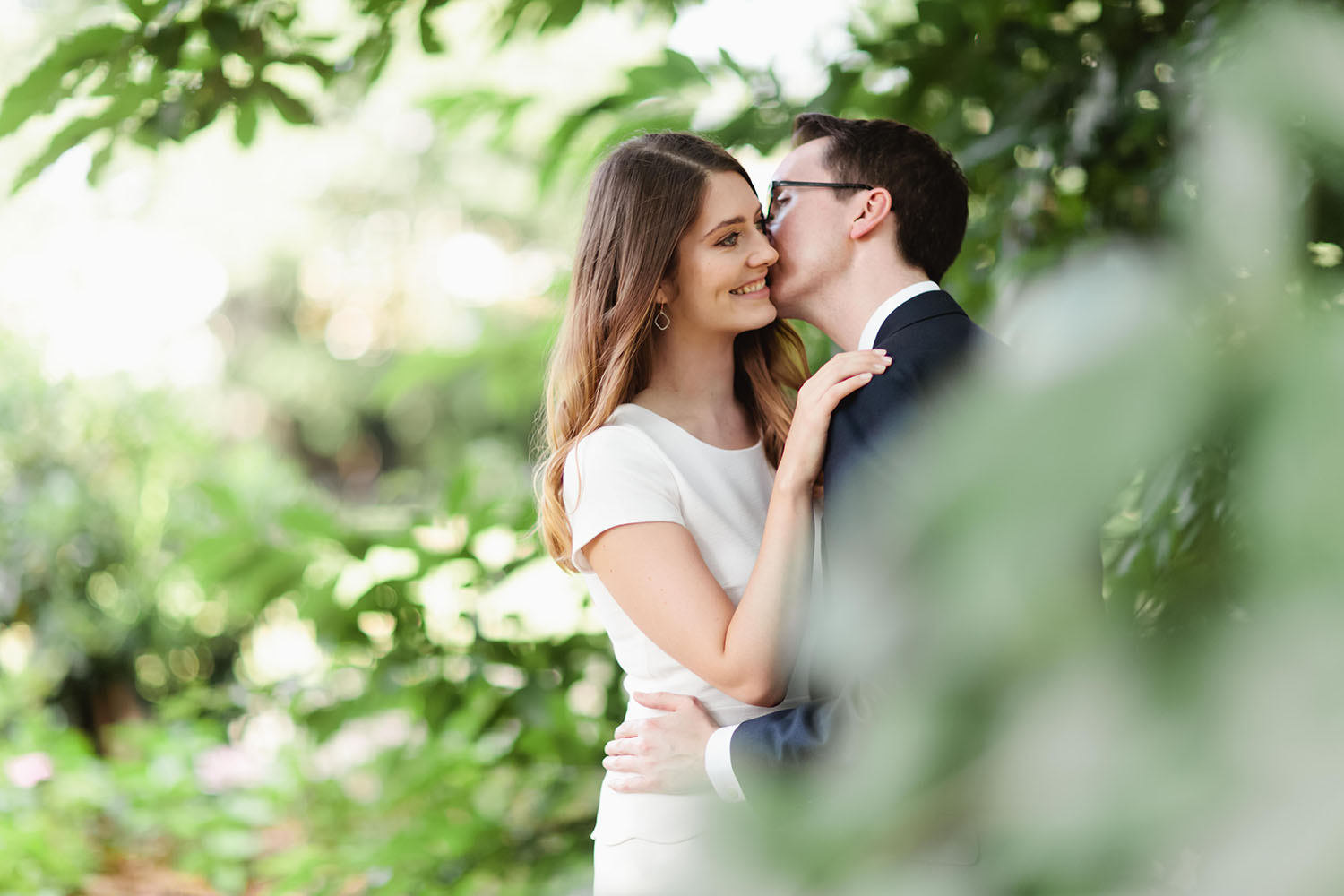 LEARN MORE ABOUT YOUR DIRECTOR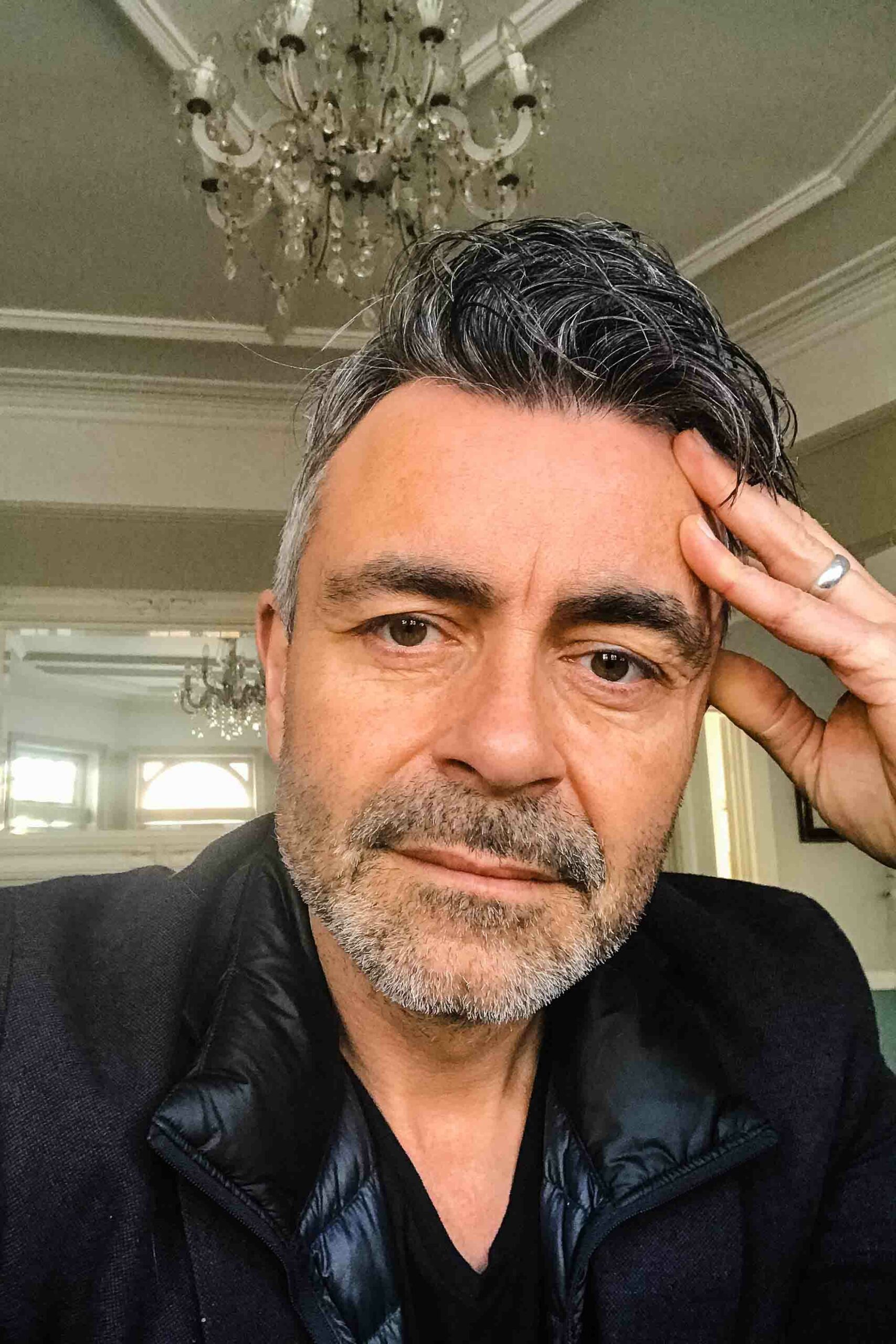 Jay – Photography
"Initially I see with my eyes… I then direct my lens."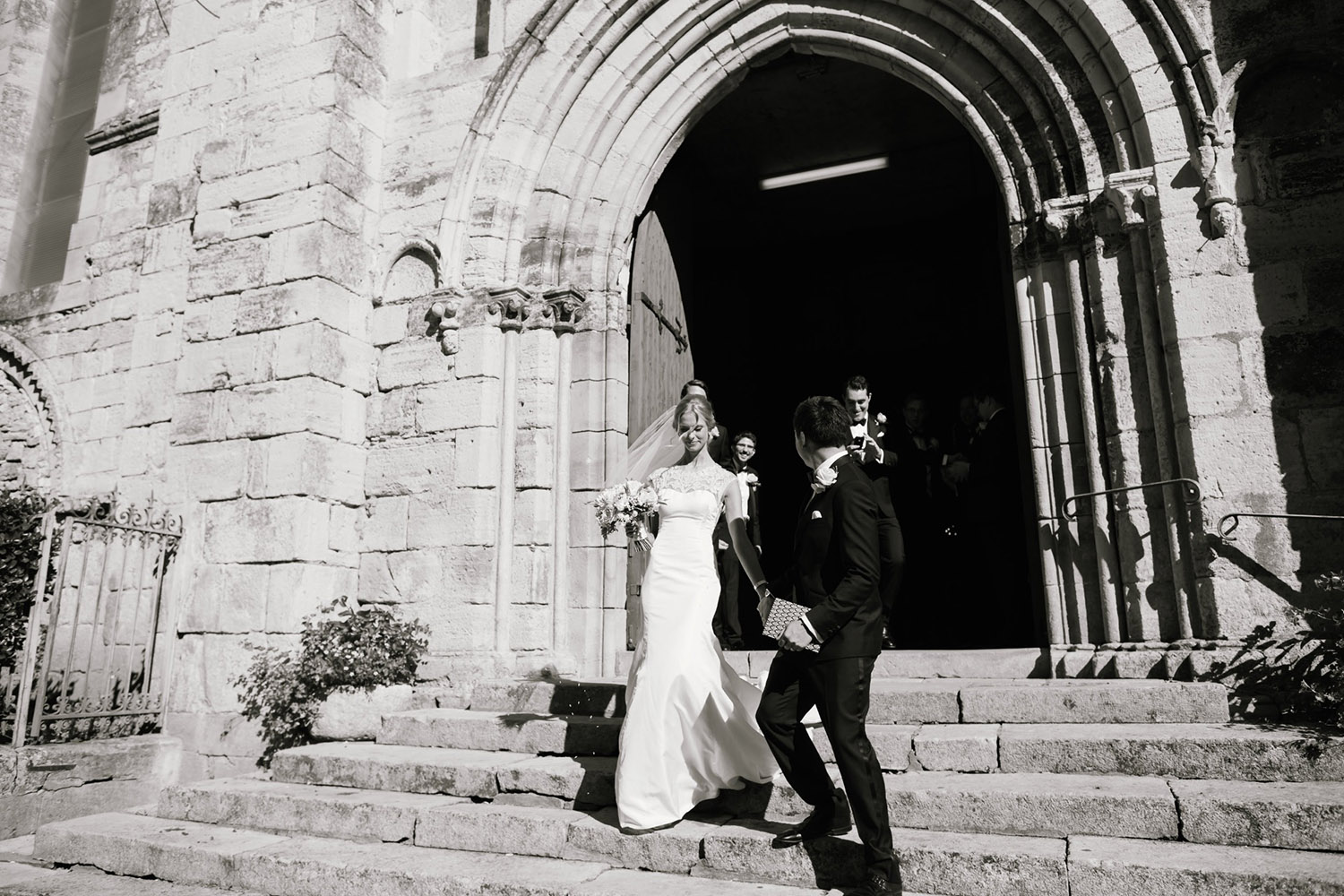 AN INSIGHT INTO HOW I LOVE TO TELL STORIES
The way I started photographing kicked started my career and it seemed to happen almost overnight.
And that was due to a chance meeting with legendary snapper David Bailey changed everything.
Meeting this legend completely re-ignited my love for taking pictures. 
So, I immediately signed up to study photography at Central St Martins in London and the rest as they say, is history.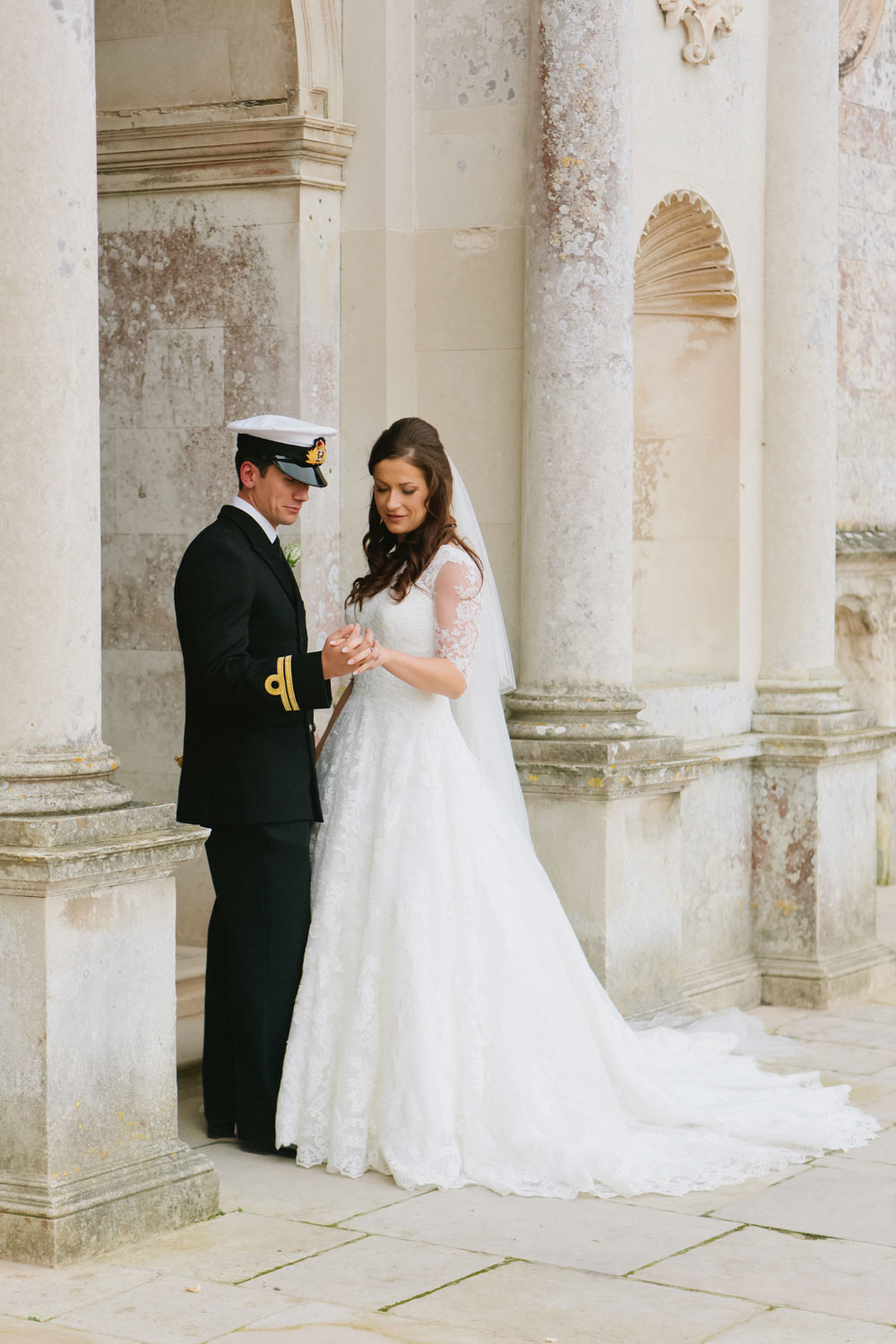 My training at St Martins probably pushed me to photograph weddings 13 years ago.
But, it was also after losing my Dad to suicide when he was just 35 years old which taught me just how short and cruel life can be.
Although, crucially, it instilled in me the value of memories and the importance of these memories to be properly documented.
I treasure the precious images I have of my Dad.
---
These days I place my creative control as well as my worldly experience to very good use.
I would dearly love to capture important memories for you both too.
I firmly believe there is a huge need to create a little bit of history.
There's also a strong sense of preserving a legacy for you, your family and future generations.
​​​​​​​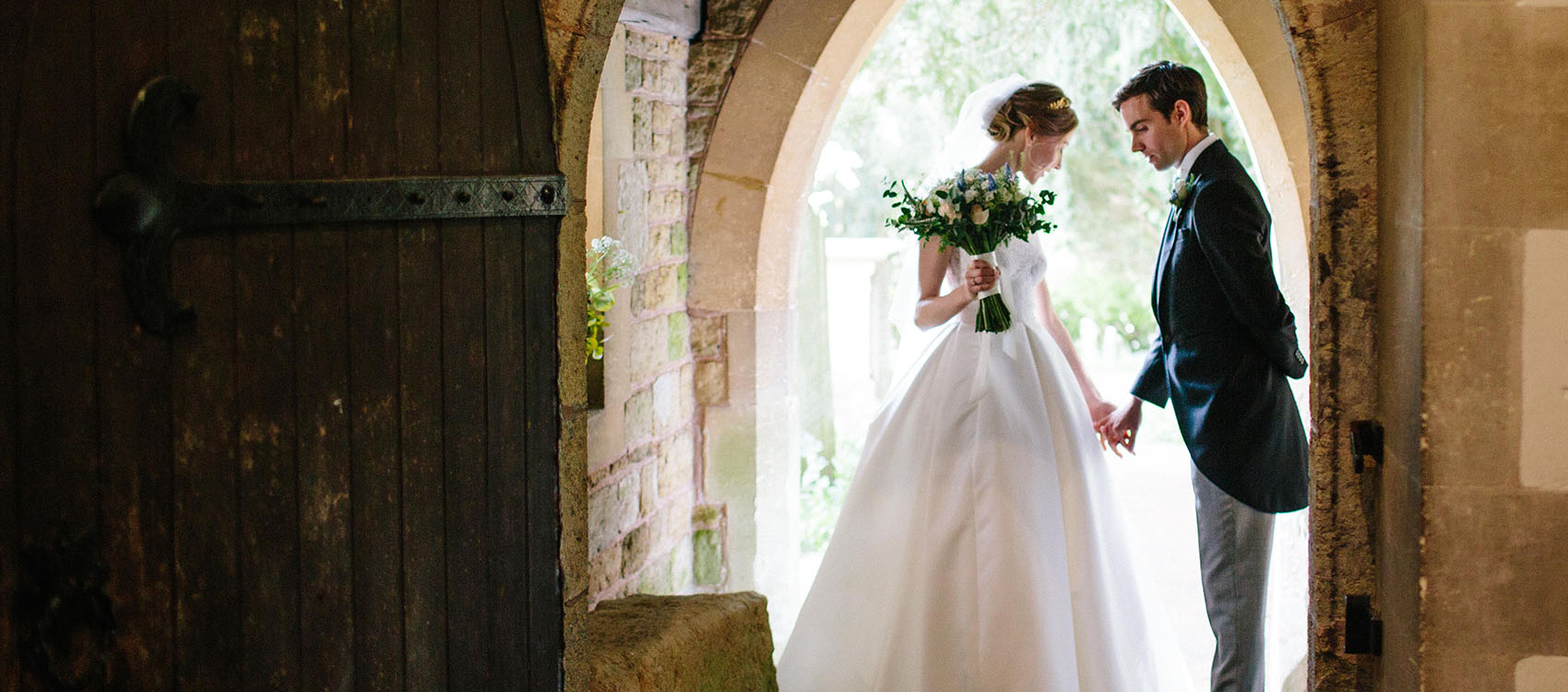 When not working, you'll generally find me at home with my beautiful wife Sam and our three incredible children.
We all love to travel, explore culture, fine art and see as much of the world as budget allows.
We've instilled in our kids the importance of experiences.
I have to confess that also includes dining at the finest restaurants around our incredible city with friends and family!
Would you like to read 35+ five star reviews from my couples on Google?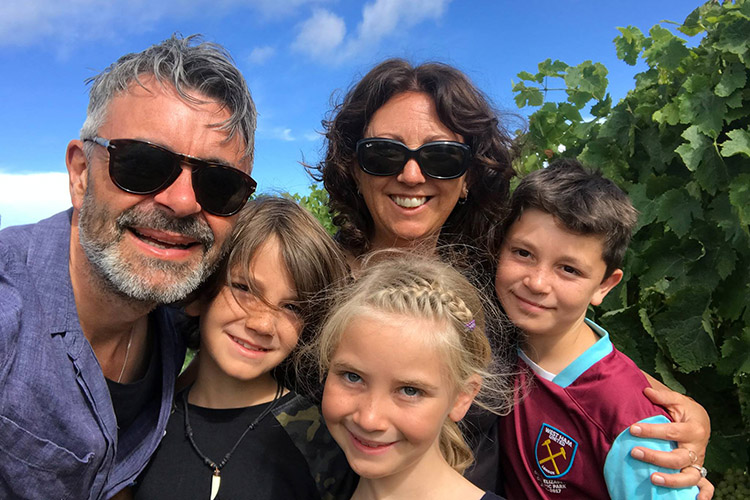 An Expert: Be presented with incredible artistic imagery irrespective of the lighting conditions. Whether that's a moment in very bright sunshine or those crazy moments later on in the evening on the dance floor using flash. I am accomplished at photographing in all light conditions to help bring your vision to life. Furthermore, because of my 13 years of experience in this city, I can also offer up industry wide vendor connections should you need it.
Someone Who Is Flexible: On the day itself, I'm able to respond to any situation creatively which may be suddenly presented to me. Should we find ourselves needing to move the timings around as a result of an unforeseen problem, I will handle it. Perhaps the weather takes a turn for the worse which prevents us from taking photos in the grounds, no problem. The most important thing is that you can both fully relax safe in the knowledge that you are given all the photos you that you wished for. And that you also get the precious time to relax with your much loved guests.
A Creative: One of the secrets of my success has been to produce photos which show your distinctive qualities as a couple. I do this by turning my attention to the ways in which you both interact with each other, using the environment surrounding you. I use the ideas which you have supplied to me along with my thirteen years of expertise. A profound love for this beautiful city helps me to create photographs which perfectly complement your personality with your surroundings.
A Problem Solver: Whatever may come up on your big day, together we will conquer any impediment. I have lots of professional experience in this industry. Having photographed more than five hundred couples over the last 13 years of my career, I have conquered pretty much every wedding day challenge imaginable. I have an uncanny way of being able to expect the unexpected. In other words, I was born ready for any challenge.
A Great Communicator: Whether that's a phone call, a Zoom call, text message, an email, A DM or a WhatsApp message, I am here for you. Whichever form of communication you prefer, I'm here and ready to connect. You will always be presented with candid, caring and most important of all, lightning fast communication. I give crystal clear creative direction throughout your big day when it is needed. Whether that is in the run up to the wedding day itself, during the day and indeed afterwards. I am always by your side to ensure you feel secure and very much at ease.
Connected and Grounded: It's incredibly important to me that the three of us properly connect before the wedding so we hit the ground running on the day. We will take the time out so that we are properly acquainted. So that when it comes to taking artistic photos, you will both be comfortable, relaxed and looking your absolute best.
"Jay, you captured the warmth, humour and emotion of our big day perfectly. Your photographs were absolutely STUNNING – real slice of life moments that are beautifully natural. The time we spent with you has produced some truly magical shots that are worthy of a magazine!!! You are a great bloke with a real talent."
Rachel & Julian
MY STUDIO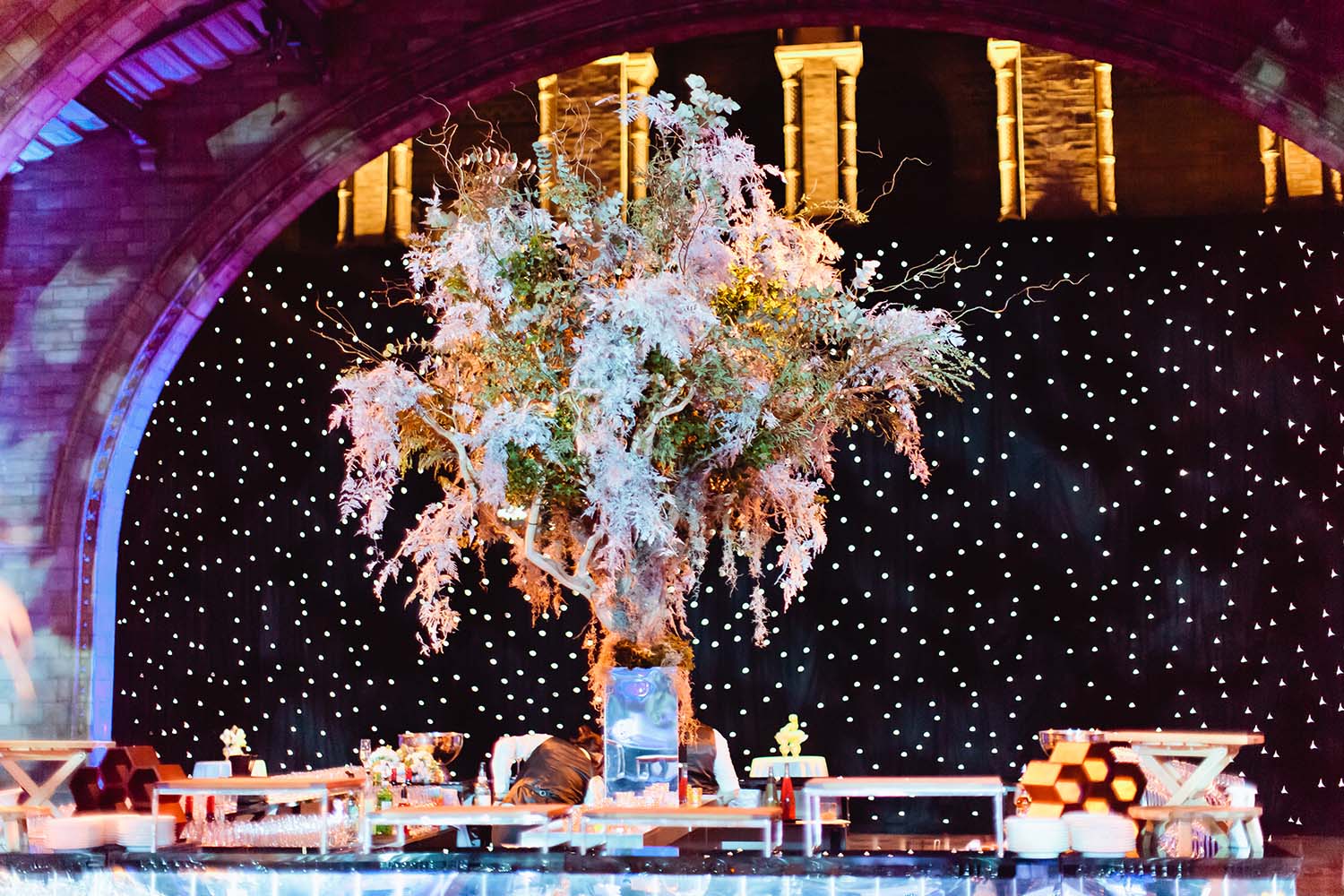 'Known for his creative talent and vision behind the lens, Jay Rowden is a masterful storyteller who loves to create beautiful lines with his signature style, drawing influences from the world of fashion, fine art and cinema.
His uncanny ability to connect with people from all walks of life is well documented and it is his uniquely unpretentious approach to the form that has made him one of the most sought after photographers in the UK with his work published all over the world.
Jay photographs weddings in an honest, beautiful manner with the utmost integrity and with as little interference as possible. His almost voyeuristic style is underpinned by a compelling desire to create genuinely relaxed, natural moments of luxury wedding photography.
He provides a discreet, personal service and is committed to creating excellence and that extends to his luxury range of world-class fine art albums, complete with lifetime guarantees.
He holds membership in the world's most prestigious photography associations including Royal Photographic Society, WPPI and Fearless Photographers.
Jay lives with his wife Sam and their three children in London, UK and takes commissions from stylish couples across the globe.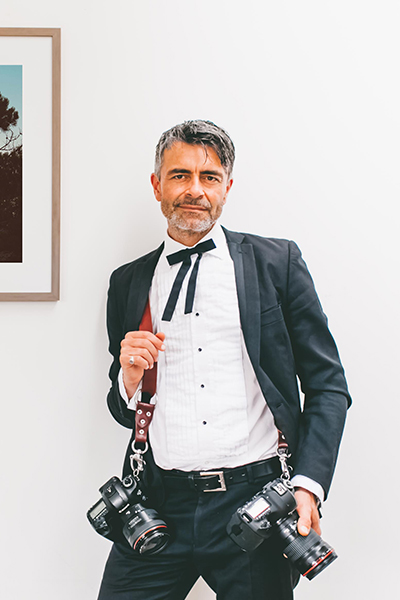 I'M COMPLETELY OBSESSED WITH
NOTHING MAKES ME HAPPIER THAN
MY FAVOURITE PERSON IN THE WORLD IS
Holidays with Sam & the kids
I'M TOTALLY & UTTERLY ADDICTED TO
MY FAVOURITE THING TO DO IS TO