Hello Jay,

Your photos are absolutely beautiful. Are you by any chance available in July? If so, would it be possible to send over your price and packages? We're getting married at Northbrook Park, Surrey.

Very much look forward to hearing from you.

Best wishes,

Laura Freedman

---

Hi Jay,
I really love your photos and wanted to check your availability for my wedding in Chelsea on the 16th of July.

Thanks
Sian

---

Hi Jay, We are looking for a photographer for our wedding next spring and you came very highly recommended from a friend whose wedding you photographed at Northbrook Park. I have been looking through your website today and all your photographs are absolutely beautiful. Even more importantly my friend said she felt so relaxed and at ease working with you and had such fun taking the photos on the day! I know you are probably very booked up but I just thought I'd get in touch to see if you are available for our wedding next year? If so, we would love to meet up with you to discuss the possibility of you photographing our wedding in the Cotswolds. We are planning a fairly intimate celebration with about 90 guests. Nothing too formal, with lots of wild spring flowers everywhere to decorate the barns. I look forward to hearing back from you soon, Emily

---

Hello! We are getting married at Chateau de la Bourlie (Dordogne, France) in September and would love to know if you are available. The style is "Bohemian Chic" and we are planning on having a mid-late afternoon wedding (around 4pm) followed by cocktails/drinks reception in the garden, dinner and then music into the evening. We very much look forward to hearing from you! 🙂 Thanks, Ollie & Anne-Sophie

---

Hi Jay!
I wanted to check your availability for our wedding next year in Henley-On-Thames and get a quote for your services.
We were recommended to get in touch by a friend and think your work looks beautiful.
Do let us know if you are avail and how much you charge when you can.
Look forward to hearing from you soon.
Sydney & Paul

---

Hi! We would like to enquire about pricing/packages for our wedding next year at Merchant Taylors Hall City of London, we will have around 120 guests for wedding and reception at the same venue. We will have a smaller more intimate traditional Chinese tea ceremony at the venue prior to the main ceremony with just close friends and family. Thanks, Chee Ling Liu

---

I'm organising my wedding at Sudeley Castle next year and the venue have recommended you as a photographer. Please let me know what your packages are. Thank you. Sanchia

---

Hi, myself and partner are getting married in May in Wimbledon. Just wondering if you're available for that date and what are you prices and maybe arrange a meeting to look through your portfolio? Bekki and Mike

---

It is a London wedding – we are getting married in a church at Farm Street Mayfair. We are getting open top buses to the venue (Skinners Hall) which is in the city of London. We hope it will have a relaxed vibe….there will be dancing until midnight and a band. We would like lots of informal snaps and some more formal ones of the wedding party as well but not too many! Ali

---

Hi there, I would love to have a quote for my wedding next year. It's in all one venue in Wimbledon. Thank you in advance, Peta

---

Dear Jay, We are planning our wedding and the plan is to have the ceremony at St Mary's Church Battersea, followed by a reception at the Pump House Gallery in Battersea Park. Have you ever worked at either of these venues before? Please could you also advise on prices? Many thanks, Marc

---

Hello we are having a small wedding reception of about 50 people at Pembroke Lodge, Richmond Park. I'd like to enquire about your availability and pricing. Is there any option for pre-wedding shoots too? Clem

---

Hi Jay, We're wondering if you have any availability for our Greek wedding in London? We are looking for a photographer to capture some moments from our wedding in North London. We are looking for a luxury service. We need you to photograph the Orthodox ceremony at St Andrew's Greek Orthodox Cathedral in Kentish Town followed by a large reception. We look forward to hearing from you. M&J

---

We're based in Shanghai, but planning to come home to celebrate the big day in Lingfield, Surrey! We're not really the traditional types so will be having an outdoor ceremony followed by an informal garden party/marquee reception. The feel is a whimsical rustic and elegant with a twist of food trucks instead of a sit down meal. Thanks, Becky

---

Hi Jay,
I hope you're well, I was recommended your work by a friend of mine Nicola who you do corporate work for.

I'm looking for a photographer for my wedding at Merchant Taylors, London in September this year. It would be from 14:00 until late in central London. I'm not too bothered about having lots of formal photos but want to capture the vibe, along with a few of the usual post ceremony group photos. Could you provide a quote?

Many thanks
Alec

---

Hi,

Are you available for our wedding at Church Farm Wrockwardine? If so could we have a price list? Katrina

---

I'm planning a chinese wedding and am looking for a photographer. Could you send me a price list please? Many thanks! Lesley

---

Hello, I'm planning my wedding in London and was wondering if you are going to be available. Please give me some info about your work e.g price,if you would have any assistants? do you do retouch photos? How many hours do you cover? Our ceremony followed by the reception will take place in the same venue and will have about 100 guests. I would really appreciate it if you could get back to me as soon as possible. Many thanks, Mana

---

We are getting married at the Oratory at 11am on the 19th November, we hope to then have a reception at Brooks's. I really loved the Oratory photography on your website and wanted to enquire about availability and prices for photography for the day. Thank you in advance 🙂 Madeleine

---

Hiya,
We're Having A Wedding in November. We're Getting Married At 3pm At Honeywood Museum Then Going To A Local Pub For The Reception. 32 People In Total.
I Think It Would Be Nice To Have A Photographer From About 2/2.30 onwards. Is This Something You're Able To Offer?
Thanks! Susie

---

Hi!

We're looking for a London wedding photographer, and we want to get to know more about your wedding packages, especially the full day. Reception will take place in Surrey

Thank you,

Monica

---

Hi Jay, I was passed your name by a friend and wondered if you could send across some info on the wedding packages you provide and the prices! My partner Stuart and I aren't getting married until next year but I know I need to start pulling my finger out and getting things organised!! Look forward to hearing from you! Thanks, C

---

Hi Jay,

Do you have availability for my wedding at York House, Richmond and Twickenham Rowing Club?

Best wishes,

Rahimah

---

Hello! How much are your wedding packages for our wedding at Aubrey Park Hotel? Thanks! Maxine Luangkhoth

---

We live in central London and would like to do an engagement/pre-wedding photography session ideally in the next few weeks. We would like to do this both with formal (full gowns) and informal outfits. If you could provide more information and availability of weekends, that'd be great. Thanks! Nicola

---

Good evening, Is it possible to confirm your availability and price for wedding photography services for 350 guests? Ideally we would like 2 photographers to capture everything on the day if possible from 8.30am in the morning until late. Thanks, Emmanuel

---

Hi Jay, we LOVE your style! We are having an intimate wedding with no more than 50 guests at Cley Windmill, Norfolk. Our wedding will be very relaxed with lots of fun. The location is everything we love, outside, right next to the sea and natural. Please can you let us know your prices, thank you. Marie

---

Hi Jay,

Hope you are well! We are getting married in Provence at Chateau de Robernier, next year and noticed you have already shot at our venue and I love your style! Please would it be possible to find out your availability for our date and a little more about your packages and prices?

Many thanks,
Emily

---

Hi Jay, let me keep this short. I need a full day service. photos while I get ready in London with my 3 bridesmaids, then the Rolls Royce journey to venue, after return for photoshoot in the garden with family. At 6pm we head to reception for the evening reception with all other guests. I want beautiful pictures for my album but also photos capturing emotions and special wedding moments. Please may I ask for a first quote. Best Jasmin

---

Good afternoon, My fiance and I are getting married at Chateau de Robernier in September this year. Do you have availability and if so could you please share some additional information on price etc.?
Many thanks, Carolyn Lorian

---

Hello!

We were wondering if you'd be able to check your availability for our wedding on the 17th June 2023 at Blackwell Grange.

Please and provide us with pricing if available.

We are getting married at Blackwell Grange and hoping to strike a relaxed garden party vibe, with celebrant, mini golf and a string quartet! Evening plans are still in progress….!

We were passed on your details by another photographer, have looked through your portfolio and love you style!

Thanks,
Georgia

---

Hi there,

I am having an intimate wedding in London to celebrate my union with my future husband.

I would like to know what would the price be, who will be the photographer, can they share mood board options?

Thank you,
Umera

---

We are getting married in our families home and garden in the south of France (closest airport is Nice), it will be a very classic wedding with a large marquee in the garden in Grasse. You were recommended to us by a friend. Samantha

---

Getting ready in Kings Cross and getting married in One Great George Street, Westminster, staying in the same location all day. Ceremony is at 2pm. It's a fairly big wedding and we'd like a second photographer. Natural photos of us and guests and the bits we probably won't see on the day. Sarah Hilyer

---

Hey Jay, we need a great photographer for our wedding. Time from 9:00am onwards until late. How much would it be? Best Liesa

---

Hi Jay I'm getting married at the University Women's Club in London and I came across your photos of another couple at the same venue and I liked your work. What makes my arrangements slightly more complex is that while the daytime ceremony will take place at the UWC from around 10am to 2pm, I am also organising a separate dinner reception at the Dorchester. I'd be grateful for your views on if and how the above arrangement can be accommodated. Great if you could also send the packages you offer, price lists and whether there are preferential rates for weekday weddings. Many thanks, Yong Jing Teow

---

Hello, We are getting married in Fulham, London in June this year – the ceremony will be at All Saints Church and the reception at Fulham Palace. We absolutely love your photos, and it would be great to find out more about pricing etc. and of course if you are available.

---

Hi we met you at a recent wedding and we really loved chatting with you. Just wondering how much you charge for the full package for the whole day? Many thanks Sarah & Paul

---

Hello, we would love to see if you are free on our wedding date for a full day of coverage please? Harriet x

---

Hi Jay My fiancé and I are looking to get married this summer. Sorry we know it is a bit last minute… We are currently looking at 26 June, 8 August or 20 September to get married at Great Fosters Hotel in Surrey. We are waiting for the registrar application to confirm the dates. We wonder whether you will have availability on these dates and if yes, please send us your quote. Many thanks in advance! Best wishes, Kai

---

Hi, I was wondering if you had availability for my wedding in August and if so, what are your rates? The wedding is in Hertfordshire. Kind regards,
Charlotte

---

We are at the start of our search for a wedding photographer at The Ritz, London. Our wedding may be a little non-traditional – we will have a ceremony, drinks reception and an Afternoon Tea wedding breakfast, but no evening reception. We'd like photos that cover the preparation, all parts of the wedding day, and then perhaps head out to one of the local Royal Parks for some outside pictures. Any information you can give us about your pricing/packages would be much appreciated. Best wishes,

---

Hi Jay – I would love to receive a quote on your services for my wedding next year. We are having a church ceremony in Spanish Place, St. James followed by the reception at Hotel Cafe Royal. Looking forward to hearing from you! Theresa

---

Hi Jay,

We came across your profile, and we'd love for you to photograph our upcoming wedding at Wasing Park. Are you available and interested?

Some details:
1. Date: 8th August 2023
2. Venue: St. Peter's Church in Caversham for the ceremony, then Wasing Park for the reception and party.
3. Demographics: 50 people, from all over the world (UK, Canada, USA, Switzerland, France, Germany, Hungary, Belgium), many of whom are nerdy scientists.
4. About us: We are a young scientist couple from Canada (groom) and Germany (bride). We met in a University classroom in Canada, while Frauke (the bride) was on a student exchange. After living together for a few years in Switzerland, we moved to the UK. We've been here for over two years now, and we love this country.

Looking forward to hearing from you. Martin

---

HI Jay, I'm a friend of Kelly-Anne (she's also my bridesmaid) and she suggested I dropped you a note about potentially covering our wedding in July. The service is in Grantchester and then the reception is at Gonville & Caius college in the centre of Cambridge. No theme as such, but we are looking for relaxed photographs that capture the spirit of the day and hidden takes of the wedding guests enjoying themselves, as well the obvious ones of the bride and groom ands family. After the service there will be canapés in the college gardens and then reception in the grand hall followed by a ceilidh around 6.30/7pm. We'd like some evening shots but no later than 10pm I think. I'd like a few shots getting ready for the wedding. Hope that helps in getting an idea of what we want. Look forward to hearing from you, Katherine

---

"Without exception, everyone who has seen our wedding photos has said they are the BEST WEDDING PHOTOGRAPHS THEY HAVE EVER SEEN!!! Our day was a relaxed and fun affair and this shone through in the photographs. You have really captured the essence of our day perfectly. We were really nervous about having a wedding photographer, but you were totally unobtrusive and put us at ease as soon as you arrived. Jay, you are a FABULOUS PHOTOGRAPHER!!"
Faye & Andy

Let's Connect

1.) A fast response I would love to learn more about your big day so let's book in a call/Zoom so that we can all connect
2.) Let me answer all your questions Please feel free to ask me any questions about my service and how I work
3.) Connection It's absolutely vital for us to connect in order for me to create authentic experiences for my couple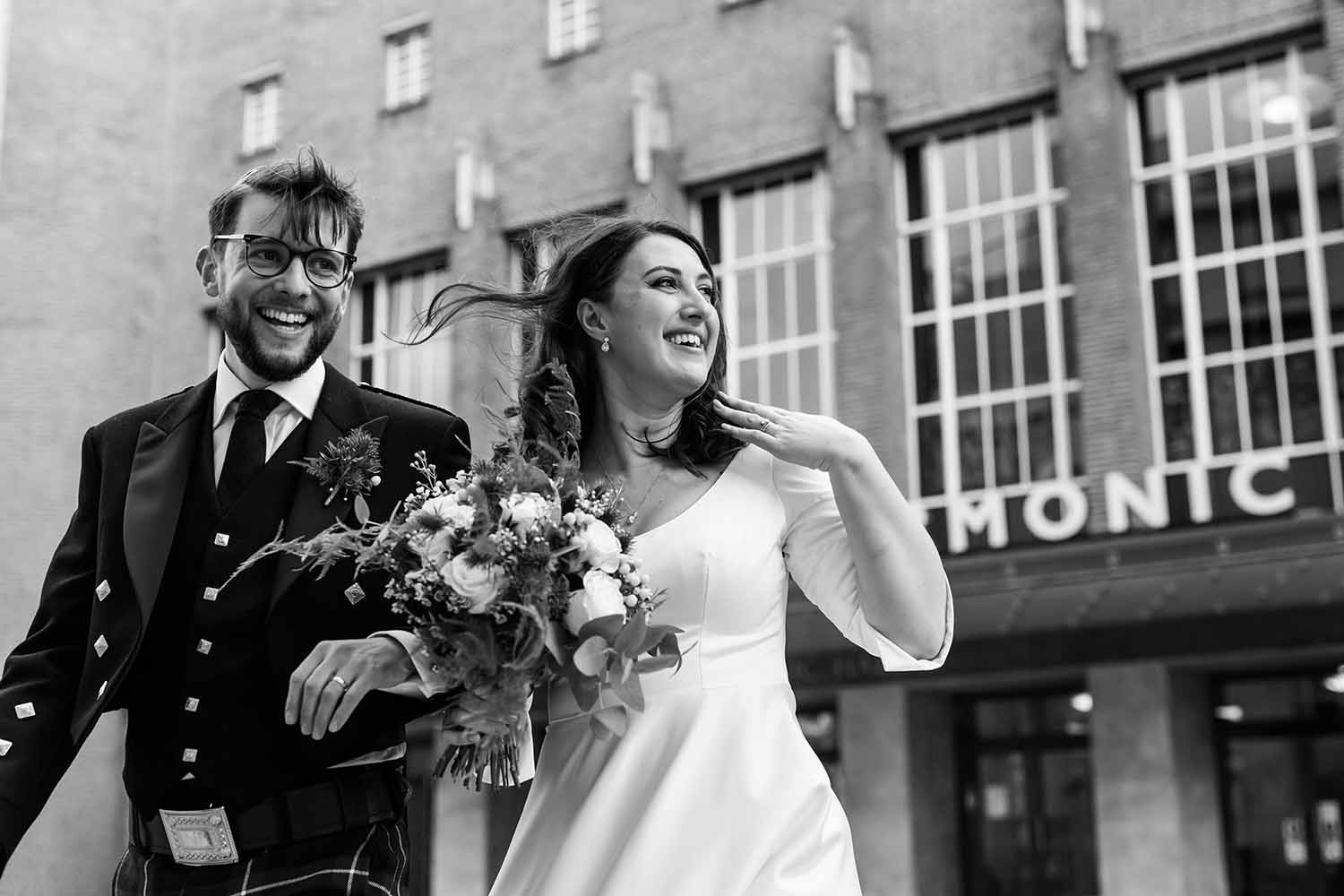 My background is most probably a bit different from other
wedding
photographers
that you will come across.
I spent almost fifteen years as a Producer and Creative in the TV industry working for Sky and
ITV
and had my fair share of success along the way.
During that time I was also a passionate photographer though more recently I've turned my attention towards creating a boutique photography business.
Today, my primary focus is wedding photography and I am a huge fan of what's known as visual storytelling, very much aiming to tell a story of the day through pictures.
That said, when I shoot a wedding I always make sure there is plenty of room for my signature fashion inspired images.
My
philosophy
is that nothing should be forced or contrived, just super cool imagery for you to cherish for the rest of your lives.
It is my belief that your wedding day should be a day to remember, and when I say that, I mean the entire day.
I like to arrive as early as possible and follow the whole of the
Bridal preparations
and the Groom if I'm allowed (!!)
Most wedding photographers tend to offer 6-8 hours coverage.
Though I believe that some of the best and most memorable moments happen when the party starts and everyone really begins to let their hair down.
I rarely shoot less than 10 hours though most coverage tends to last 12 hours or more, and so far all my couples have loved having me around all day.
One of the main reasons why I decided to pursue
wedding photography
is that I found that traditional
wedding photography
looked so bland and predictable.
The more I looked around, the more I saw the same kind of work.
Pictures which I felt didn't fully capture the spirit and the raw emotion of the day at all mostly of couples looking really awkward staring at the camera with cheesy grins.
When you look back at your photographs in ten years time, you want to open your wedding album and be taken back to the day.
You should be able to look at the photos and remember exactly how you felt when the photographs were taken.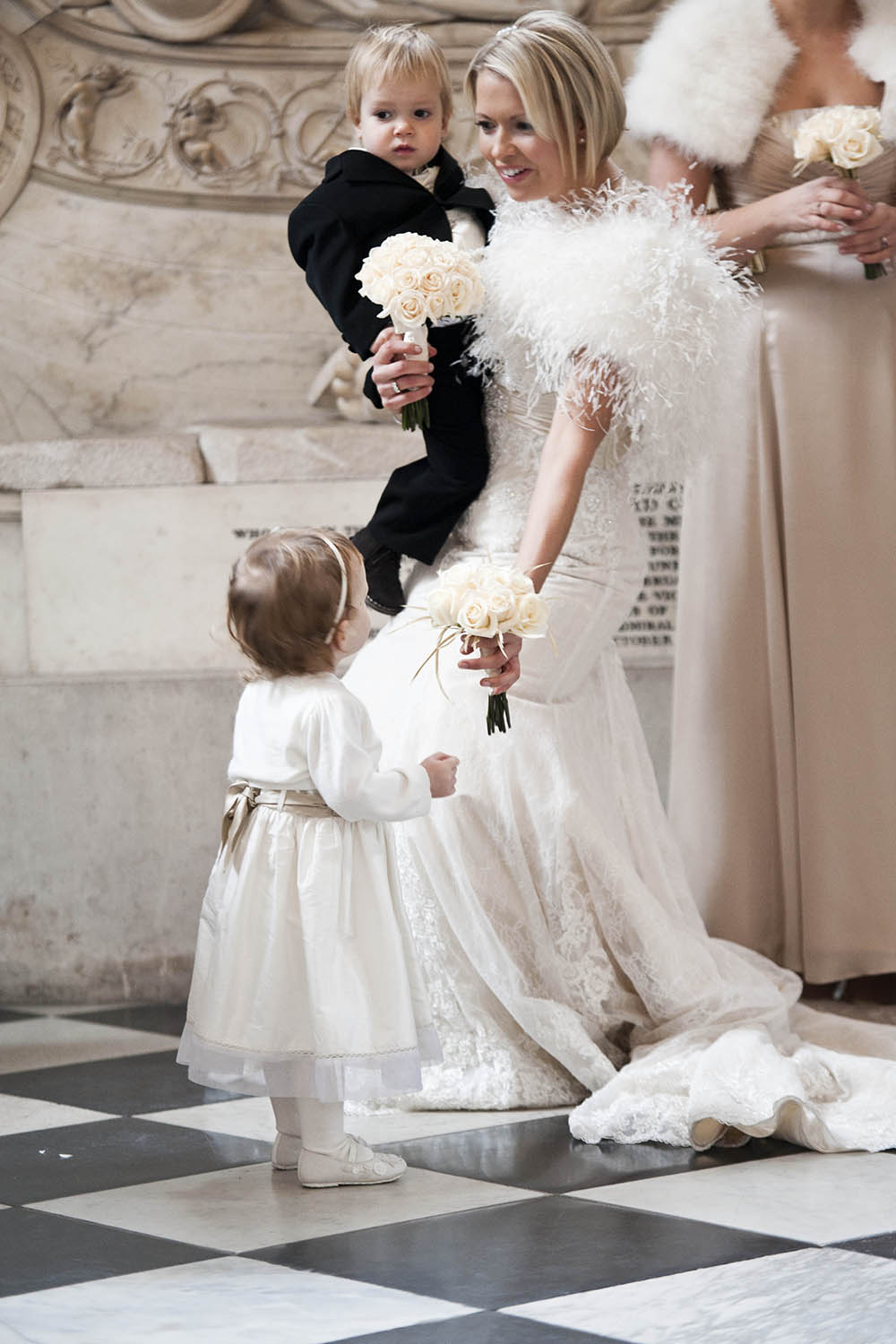 I shoot natural, candid shots of the day, capturing all the little things that you will be too busy to notice.
The discreet way in which I work means that I blend seamlessly into the surroundings instantly making you and your guests feel relaxed and comfortable in my company.
Intimate London wedding photographer
I'm really thrilled that you've had a chance to have a good look through my
portfolio
and are considering taking things one step closer.
No doubt by now you will have the measure of me and how I work.
Hopefully you will have realised by now that I am more than just a guy with a camera.
I have photographed almost five hundred weddings as a
London Wedding Photographer
for couples over a career spanning more than ten years.
I bring to the table a huge amount of practical experience and wise words to ensure your big day goes as smoothly as is humanly possible.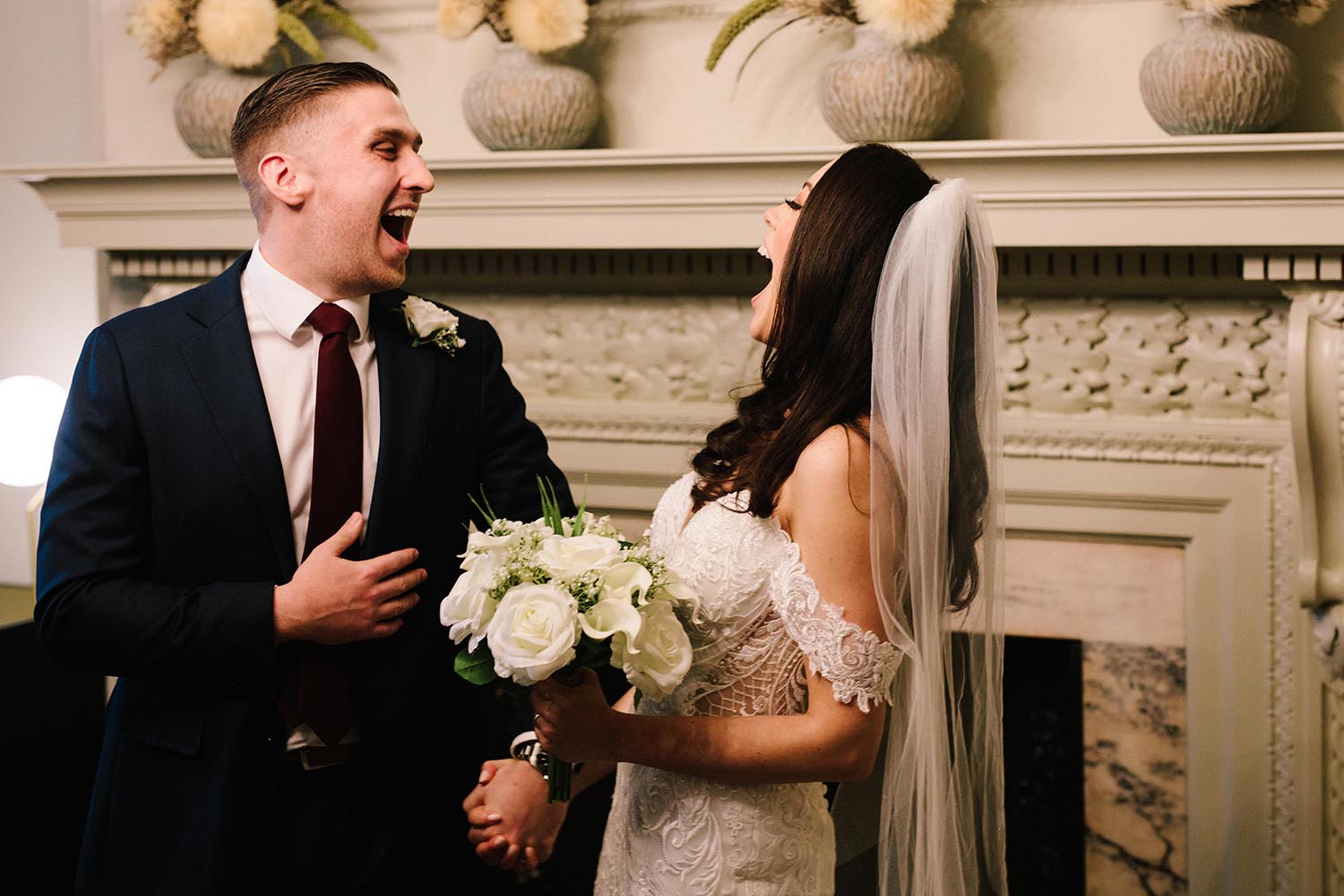 The form above is an opportunity for you to get in contact about your potential wedding pictures.
Please feel free to ask questions about any and all aspects of my service.
Feel free to discuss with me as little or as much as you would like to or if you would prefer, we can schedule a phone call.
My ideology from the very beginning of starting this business in 2009 has been to ensure the booking process is as effortless and pain free as I can.
If you feel all set and ready to progress things further, I would love to hear from you.
---
---