Wedding Albums
I love shooting weddings though what I love more than anything else is creating a beautiful album afterwards. That is my philosophy! I love albums I really do. And when I say albums, I mean beautiful leather handmade albums. The very same albums used by the world's top wedding photographers like Jonas Peterson. The type of album that weighs a tonne when you pick it up. And yet I meet so many people who tell me that they haven't got an album from their own wedding. A wedding without an album. Sacrebleu. For me, the wedding album is as important as the wedding itself. All the memories from the day captured forever in your very own time capsule. The leather albums I use are handmade in the United States and they are without question the finest fine art coffee table books in the world. Proper, real McCoy heavyweight tomes created with thick, thick paper. As Keats rightly said, a thing of beauty is a joy forever. Each and every page could be individually hung on the wall and framed as work of art. They come in a dozen different flavours and colours though my favourite would probably be the black leather option or the full photo wrap cover. It's fair to say that these albums rock.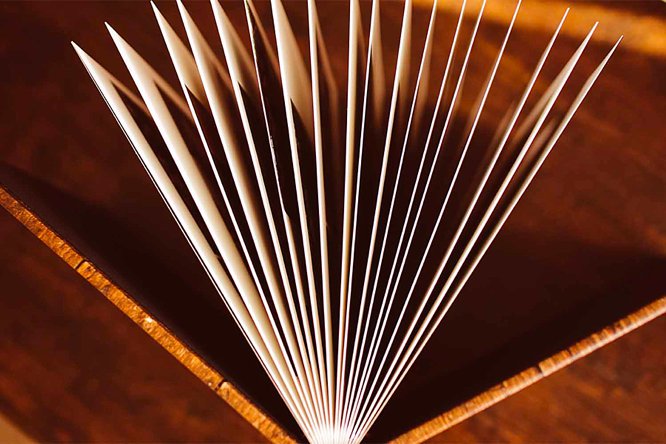 Luxury Wedding Books
Every single time I unwrap the packaging for these coffee table albums, my heart skips a beat. Coffee table books are all the rage at the moment and it's not difficult to see why. The books are lay flat and they are popular because these gorgeous albums are a modern, elegant and yet thoroughly accessible means of telling a story in images. Personally I can't get enough of them. The trouble for me was finding the right type of coffee table book. There seemed to be hundreds of wedding album makers out there to choose from, though most of them were in my opinion, not quite good enough. Either the prints and paper was not up to scratch, the pages were too thin, the colours looked drab, the binding wasn't great or the overall build finish was not quite on the money. I wanted to have the very best of everything right across the board. The finest print quality. The very best in binding with complete image cover wraps. The most fabulous lush, tactile paper imaginable with full page bleed. I spent months scouring the planet for the PERFECT coffee table book and then I chanced upon my dream book.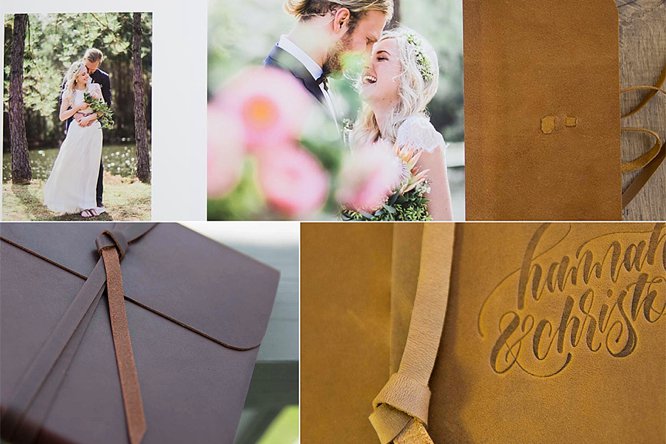 Coffee Table Album
This is going to sound like hyperbole, but this is the absolute truth in my humble opinion. These coffee table books are probably the finest anywhere on the planet. They are exclusively hand bound and use only the very highest grade 450gsm fine art, museum quality paper from Hahnemühle. The paper has a velvet like finish that is soft to the touch and the photographs actually pop off the page. The binding lays flat, the panoramic spreads have no cuts and a single photograph can wrap across front and back cover. They are contemporary, they are sleek and since I introduced them only very recently, clients just go ga-ga for them. My photographs do not do the books justice. To fully appreciate one, you need to see one in the flesh. Then prepare to be in awe. This will sound like hyperbole, but they are without doubt the finest coffee table books on the planet. You can't quite beat a hard copy, especially when it's hand made in Ohio by the world's greatest supplier of fine art books, using the very best fine art paper.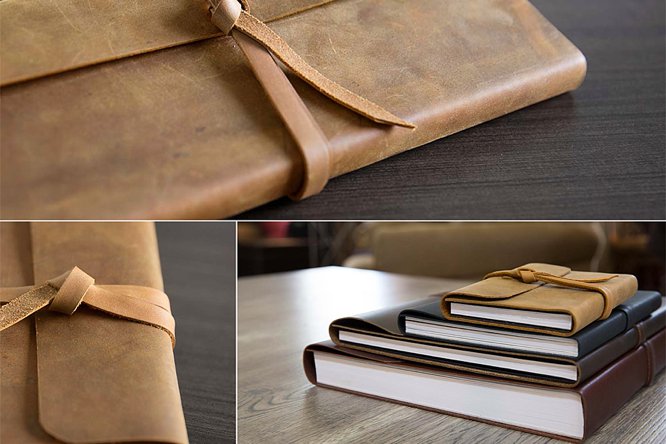 Fine Art Wedding Books
The company that make the paper for my coffee table albums are a German firm called Hahnemuhle. They started their printing company in 1584. It's fair to say that these guys know a thing or two about printing and paper. They are one of the oldest paper manufacturers in the world. Every album is a work of art to treasure forever. When they return from their honeymoon, most of my couples tend to order an album as a remembrance of their wedding day. Though if the truth be told, these fine art albums are more than a memento from the most important day of your life. They are a family heirloom to be passed down from one generation to the next.
Each fine art wedding album is handmade to order using the worlds finest archival museum quality paper. The paper at 450gsm is beautiful, matte and much thicker than you will have ever seen before. This is the paper used by only the world's finest photography artists, due to its archival qualities and its incredible ability to soak up colours unlike any other paper. I'm afraid the photographs below do not do these books total justice. These luxury coffee table albums need to be seen and held to be fully appreciated. They are immensely beautiful and perfect for wedding photography. Have a look at the frames below though to be fully experienced, though my advice is that these books need to be seen to be believed!