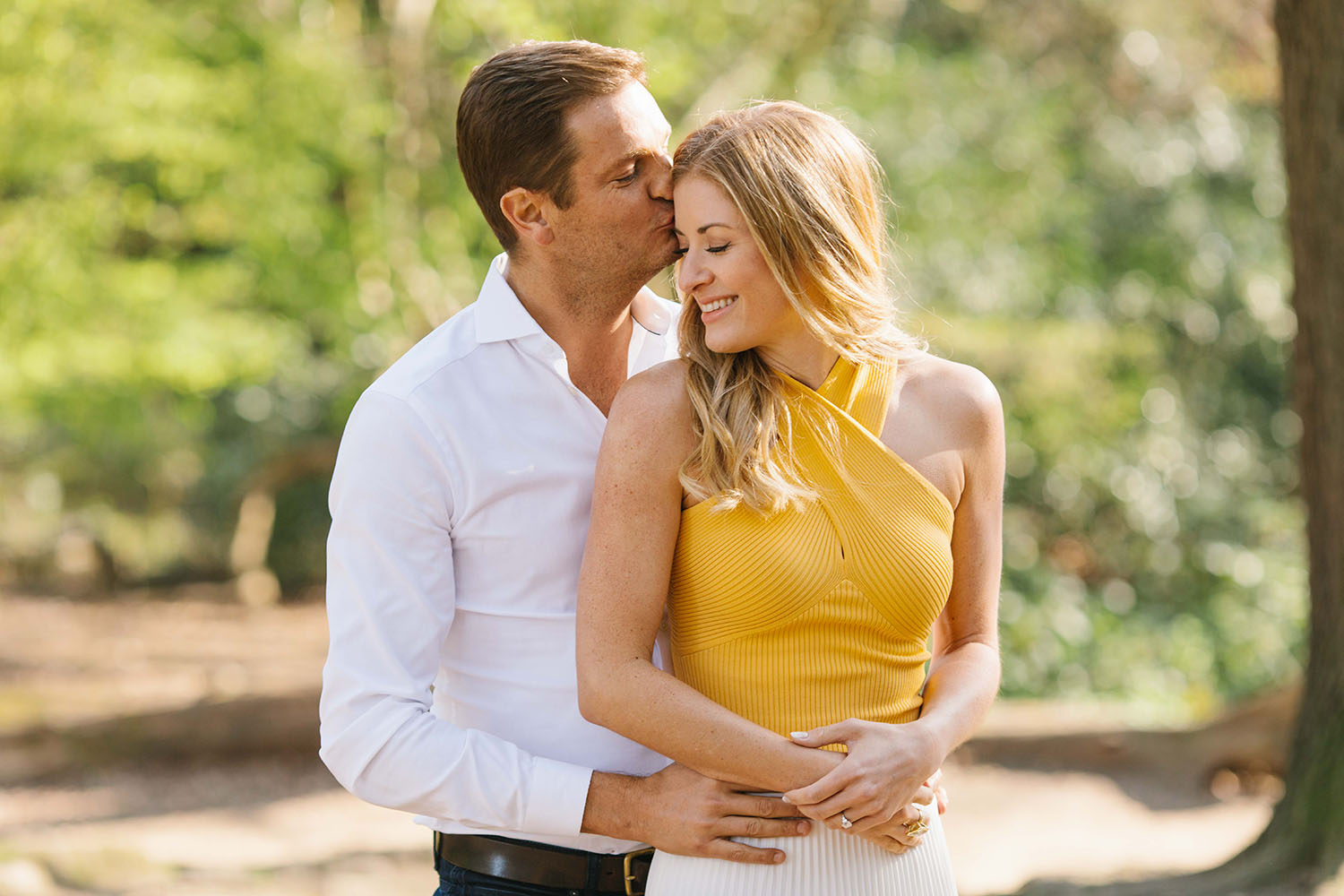 "To Jay. Thank you so much for being the best photographer a bride and groom could ask for. We really wanted wedding photos that were natural rather the formal, boring stiff portraits. Instead you gave you us exactly what we wanted! The photo are so beautiful and will provide us with the most amazing memories. You really captured the day and the feel so beautifully. You simply melted into the background and it was like you were one of the guests who we'd known for ages. So many people commented on how charming you were!!!
We really couldn't recommend you enough and certainly will be recommending you to anyone we know who gets engaged. Thank you again! "
Best wishes, Gemma & Iain xx
The engagement photoshoot in London is the ideal setting for an ice breaker. 
It's a chance for you as a couple to fully relax without any constraints and just really let your hair down.
It's the perfect opportunity to know exactly what it feels like to be in front of a camera lens.
To know what it is to be professionally photographed as a couple, possibly for the first time.
Most people feel slightly apprehensive about these sessions which I totally understand and yet these photo sessions are super chilled and create some beautiful moments.
They also provides couples with some beautiful pictures to show before the wedding perhaps as a wedding invite….or even to be shown at the big day itself.
Regardless, the engagement photoshoot is a genuine no brainer and something which I love to make happen in advance of the main event.
These engagement sessions last around two hours and believe me, the time will fly.
There's no obligation to have me as your wedding photographer if you would prefer to go someone else.
If you're interested in an engagement photoshoot, then please get in touch with me.
"Without doubt, these are the BEST WEDDING PHOTOGRAPHS I HAVE EVER SEEN (and I've seen a few)! Your unique perspective on the day's events are enthralling, succeeding in capturing the atmosphere of the day in stunning clarity. As a proud father of a beautiful bride and a keen amateur photographer I was blown away with your use of light and scenarios to capture such candid scenes. I spend a great deal of time in the U.S. and when shown your portfolio STATESIDE, my friends were stunned with the beauty of the shots. What a marvellous way of capturing the most important day in my daughter's life. Thank you Jay and every success in your future endeavours!" Jonathan Mercer