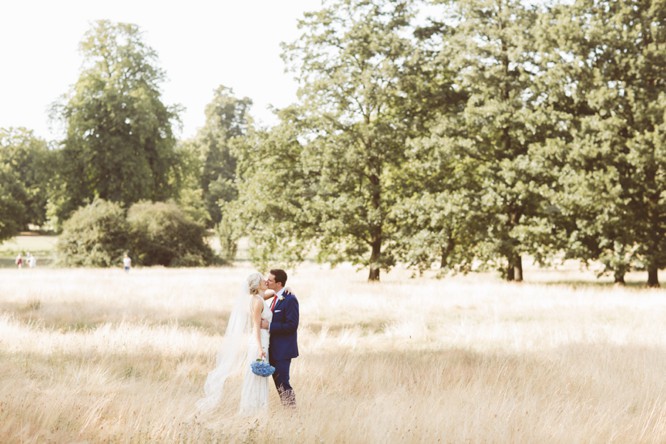 Photographing summer weddings in London are always a joy.
Though the truth is, weddings are even better when the sun comes out!
When the sunshine arrives, London changes beyond all recognition.
The light is magical, couples are overjoyed with happiness and there is no doubt about it, this makes for great pictures!
For Bridgette & Thomas' fabulous nuptials, the weather was off the scale sensational.
In fact I was almost tempted to complain of the sun actually being too hot.
Is that even possible in London?!
Too much heat?
Surely not!
The light we had for Bridgette and Thomas' wedding was unbelievable.
For the best part of an hour, when the sun was beating on my back.
It genuinely felt like we were shooting in France!
Bridgette & Thomas' stunning wedding Ritz London was a day that I'd looked forward to for a very long time.
I was especially excited when the couple told me beforehand about a secret on their special day.
I wasn't allowed to tell a soul but a good friend was to lend Thomas his favourite car from his private collection.
What was this special car?
None other than the Aston Martin DB4.
For the uninitiated, the Aston Martin DB4 is one of the best cars ever to have been made in the UK.
Possibly the world?!
It was famously Princess Diana's favourite car of all time.
It was also the car which Albert Broccoli (via James Bond) made famous in Goldfinger.
It is quintessentially British through and through.
Surely, it has to be the last word in UK luxury cars from the 1960's.
To capture photos of a bride and groom with one of these beautiful cars was a genuine privilege.
Bridgette and the girls had celebrity hair stylist Hari on the Kings Road attend to their hair and make up.
Bridgette looked stunning in her full length vintage style Jenny Packham dress with shoes from Jimmy Choo.
Bridgette & Thomas had a small and intimate reception at The Ritz (and not a million miles away from another one of my favourite wedding venues, Cafe Hotel Royal) where the most exquisite food was served up.
I am lucky enough to eat at some wonderful hotels though the food at The Ritz really is divine.
Many congratulations and massive thanks to Bridgette & Thomas for a fantastic day for wedding photography London.
We had an absolute ball and the time we shared together in Hyde Park I will remember for a very long time! And that car.
Need I say anymore.