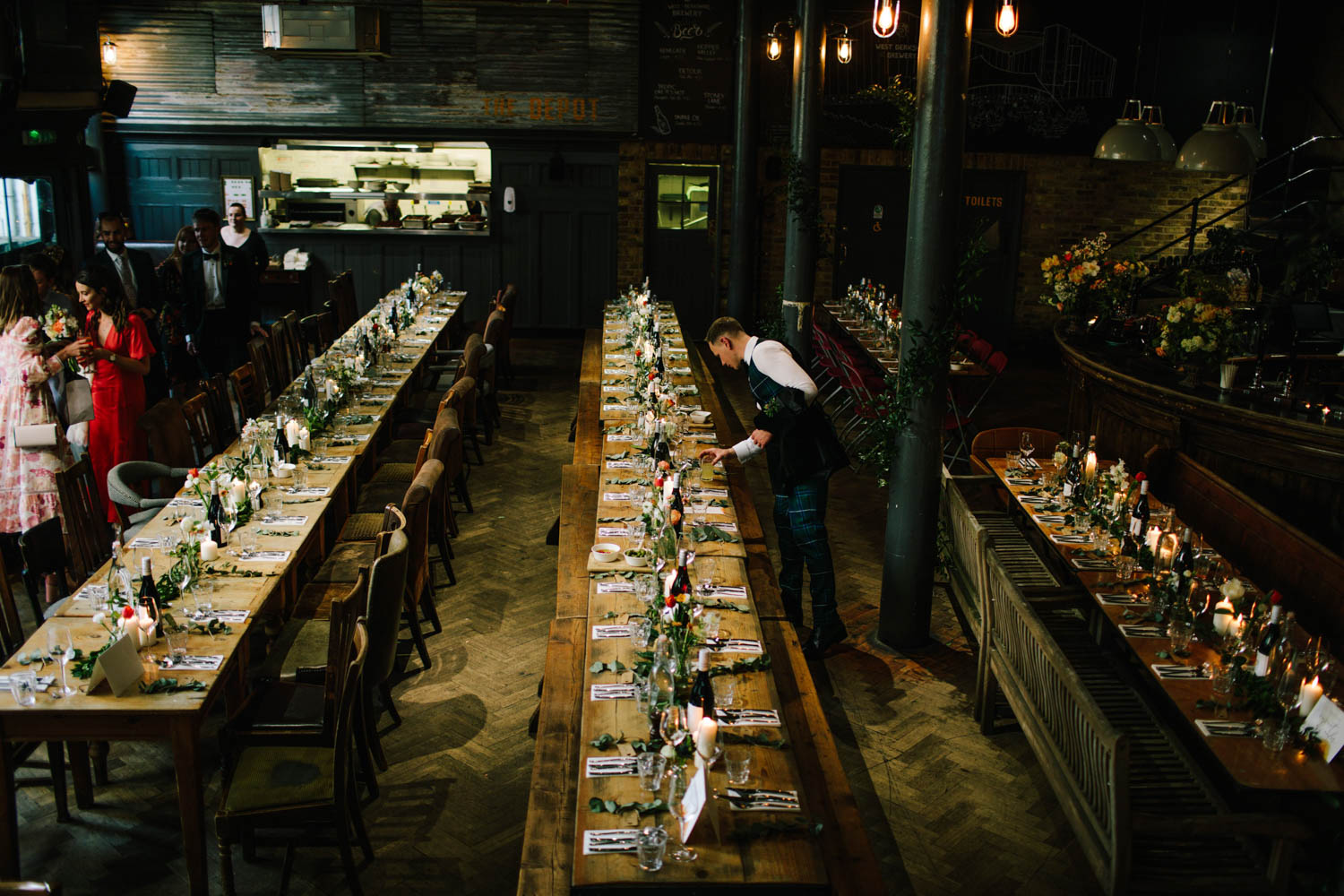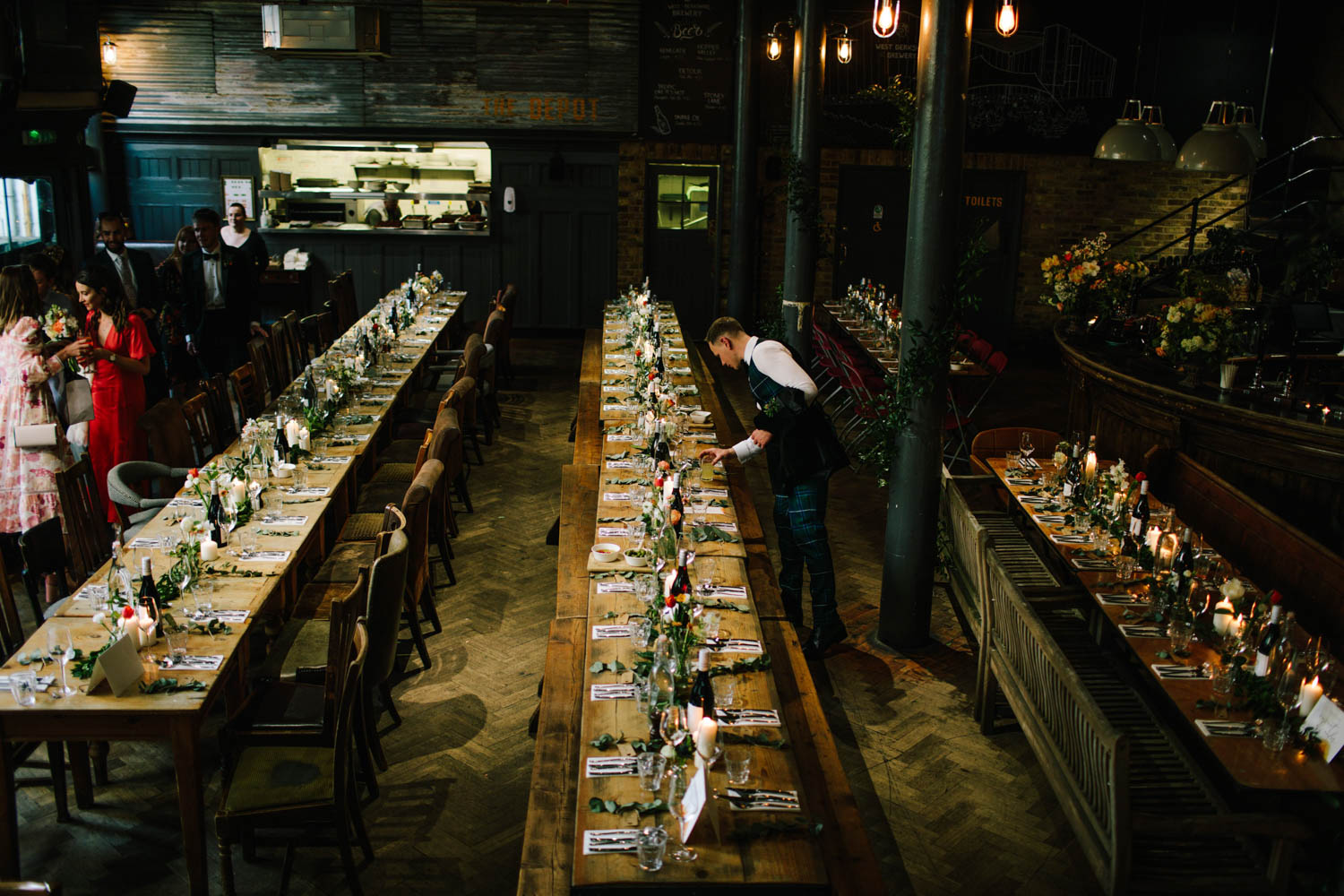 The Depot N7 Wedding
---
A Relaxed Summer Affair
I can remember so clearly the first chat I had on Zoom with bride and groom, Lizzie & Sam.
They wanted their big day to be relaxed, surrounded by family and friends.
The marriage itself would take place at The Asylum in London's Peckham (which I've been to before and simply LOVE).
The reception would take place at The Depot North Road, aka Shillibeer's. It all sounded like a lot of fun.
So without further ado, here's a few lines about Lizzie & Sam's beautifully relaxed wedding in the heart of London's Islington at The Depot N7.
I hadn't even heard of this incredible venue until Lizzie got in touch, and I tell you something.
As very much a wedding photographer London, this may have been my first visit to this part of leafy North London, but it most certainly won't be my last.
The Depot N7 wedding is a lovely, old worldy rustic boozer with more charm than you can poke a stick.
Old dark wooden furniture, painted steelwork, velvet and leather, this fab wedding venue, The Depot just ticks all the cool boxes if you're on the hunt for shabby chic style vibes.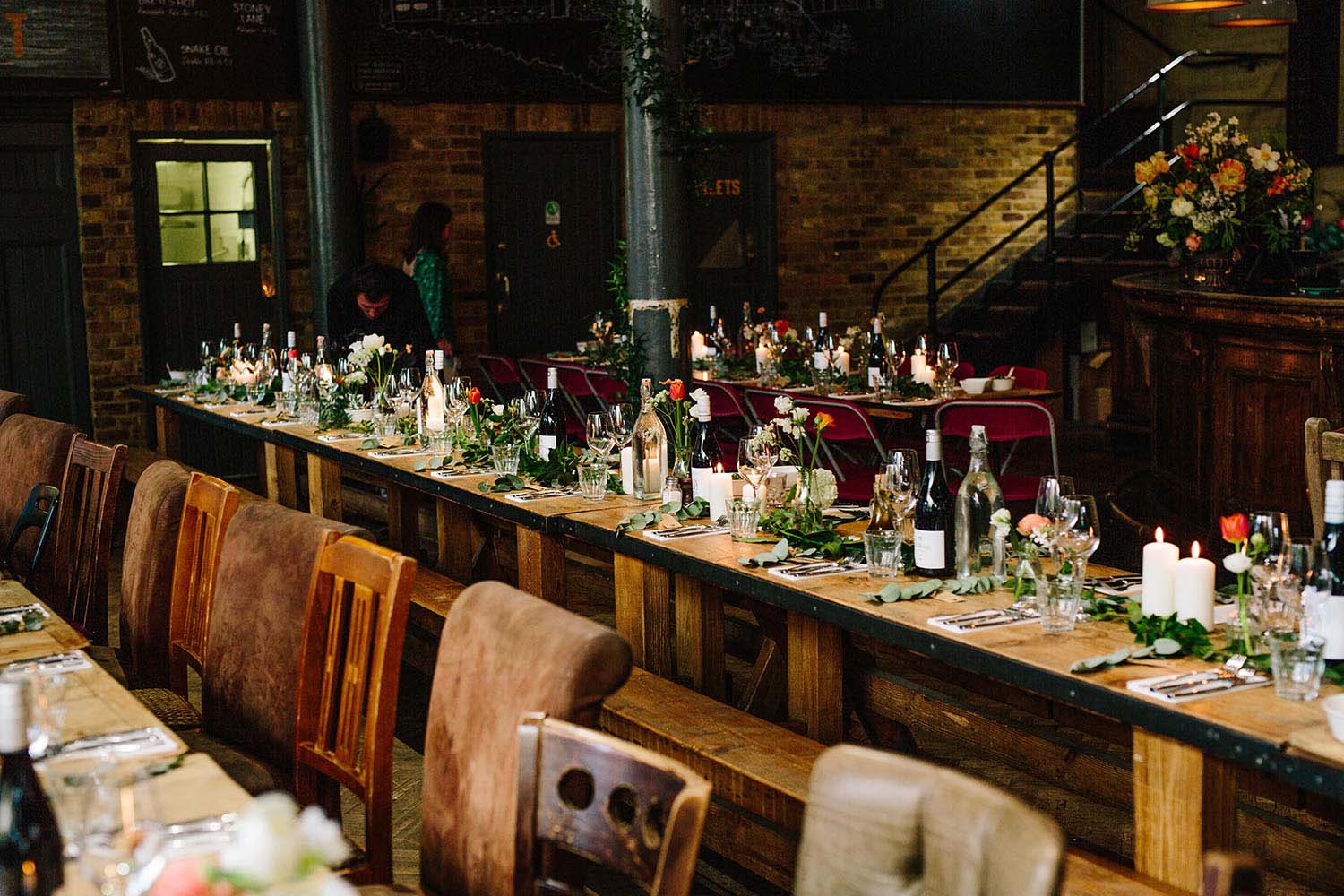 ---
Given that Sam is Scottish, there would definitely be a cèilidh after the reception.
Exciting I thought. I love a cèilidh, me!!
All the tartan flying around my camera makes for great pictures. It most certainly did not disappoint.
I won't chat anymore. I would rather that the photos did the talking than me waffle on unnecessarily about guff!!
By the way, I can't recommend The Depot N7 wedding blog highly enough.
The Depot N7 wedding photography is a dream from a photographers perspective and doesn't get much better than this!!
Such a lovely spot for a hip city affair.
If you're interested in reading The Depot N7 wedding reviews, please head to their Google Places page.
If you're interested to learn about The Depot wedding cost, might be an idea to ask them directly as I am not sure about their prices.
Anyhow, enough of my chatter and onto the pictures. Happy viewing.
PS. If you're interested The Depot N7 menu is incredible.
WEDDING VENDORS//
CEREMONIAL VENUE: THE ASYLUM CHAPEL
RECEPTION: THE DEPOT N7 WEDDING, 1 Carpenter's Mews, North Road London, N7 9EF
DRESS: CHARLIE BREAR
GROOM SUIT: HENRY HERBERT
STATIONERY: POPPIES STATIONERY
FLORALS: SWEET PEA ROSA
FILM: SHOT BY LOUIS