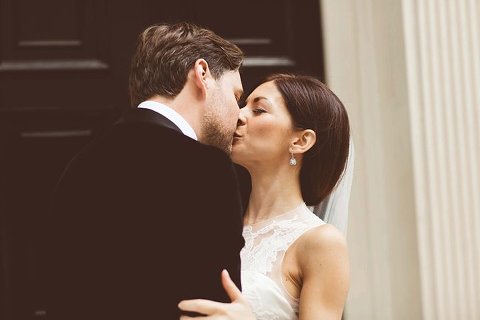 WEDDING PHOTOGRAPHY – THE LOWDOWN
As a rule of thumb, as soon as you have paid a deposit to secure your church/wedding venue, the next step is find a photographer. And depending on where you live, there are going to be hundreds, thousands, possibly even tens of thousands of photographers to choose from! Whereas, if you go back 20 or 30 years ago, the choice was very limited. There were probably only one or two photographers locally who shared the work between them.
These local photographers typically had a studio on the High Street and they would ply their trade by being a jack of all trades photographer. They'd shoot family and baby portraits in the studio and would often supplement their income shooting the annual school portraits at the local school…as well as shooting the occasional wedding. These photographers were not creative but they were highly skilled practitioners as they worked exclusively on film as digital wasn't around back then! At the wedding, the photographer would turn up in orange cords and a brown roll neck jumper, take a dozen unremarkable group photos outside the church and then promptly leave. Probably half an hours work. Job done! If the couple paid the photographer a bit extra, there would be the obligatory shot of the bride and groom smiling at the camera signing the register, "Say cheese!".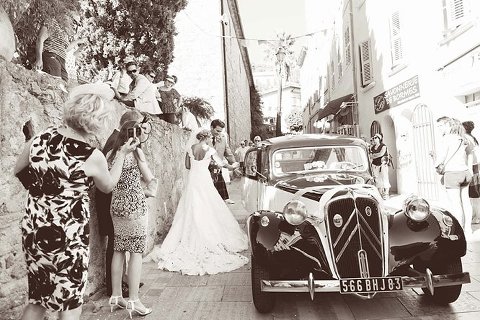 FINDING THE RIGHT PHOTOGRAPHER FOR YOU
Fortunately wedding photography in the 21st century has moved on a fair bit since then. These days there are so many different styles of wedding photography on offer which is why it's important to find the right photographer for you to suit your wedding, your personalities and your pockets! Expect to spend around 10 percent of your total wedding budget on your photos… though of course some couples may choose to spend a bit more or a bit less, depending on how important wedding photography is. When looking for a wedding photographer, as with hair and make up, hopefully you'll have had some friends who have got married recently and with the power of social media, no doubt you will have already seen some of their photos.
Ask your friends if they would recommend their photographer and if so were they pleased? How was the service given by the photographer before, during and after the wedding? How quickly did the photographer deliver the photos? How many photos did they receive from their photographer and on what format (CD/USB)? How much did they charge?
If your friends gave a ringing endorsement and the photographers fee is on budget for you, then I highly recommend that you contact the photographer asap. However, if the photographer was not in line with your style or indeed purse, then do some research online but before you do that, maybe have a think about the kind of wedding photography you'd like.

PHOTOGRAPHIC STYLE
Are you having a traditional wedding and therefore looking for more of a traditional photographer? Or perhaps your wedding is going to be a country affair with a Marquee reception with rustic features in which case you might be looking for a photographer who takes a more relaxed approach? Maybe you'd prefer a photographer who is more creative or arty or perhaps a reportage photographer who is going to blend in and get more natural, candid shots? Perhaps you like the more staged, fine art style of photography? There are so many different styles of photos to suit everyone out there so it's important to have a good think about what is going to work for you and the setting in which your wedding will take place. Once you've nailed the style, you can make a start on the research.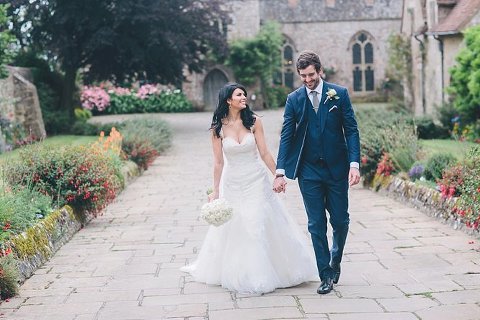 RESEARCHING PHOTOGRAPHERS
There are so many ways to research and here are just a few ways you can find photographers. It sounds pretty obvious, but a Google search based on geography i.e. the town/city where you live i.e London will throw up plenty of people. If you find a photographer whose work you like, it makes things a lot easier for meeting up. Though it is not always necessary to meet up with a photographer in person – there are plenty of photographers around the world who are booked to shoot wedding all over the globe, with their clients often on the other side of the world, which is where Skype comes in very handy! You could also try a Google based on the venue where you will marry as that will throw up plenty of photographers. It's always worth doing a search using keywords that resonate with you. Perhaps you like 'reportage wedding photographers' or you could be even more specific and use geography and a keyword Eg. 'creative wedding photographers in Manchester'. Lots of people are now doing their research using pinterest.com. As with Google, Pinterest you can use keywords to describe what you are searching for and it will throw up results to match your query. Actually is Pinterest is not only useful for photography – it's also a fantastic resource for doing all your wedding research for theme ideas (place settings/invitations/flowers/favours/chairs/dresses etc). Instagram is another fantastic resource for photography research due to their brilliant hashtags and venue/geographical tags And last but no means least is Facebook. An old favourite and another terrific way to find wedding photographers online.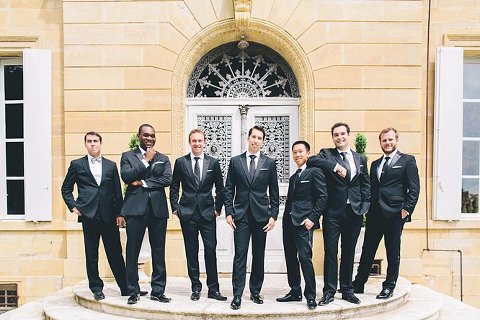 BOOK YOUR WEDDING PHOTOGRAPHER EARLY TO AVOID DISAPPOINTMENT
As I mentioned earlier, as soon as you have the venue booked, finding a photographer should be next on the list of jobs to do as the good wedding photographers get booked up months in advance. If you're getting married on a Saturday, it's not unusual to pay a holding deposit for your photographer 12 months before the big day, with some couples securing a date with their photographer 18 months or even two years in advance. If photography is important to you, I would strongly advise that you book early to avoid disappointment.
Midweek weddings are also becoming more popular due to heavy venue discounts so if you're tying the knot Monday to Friday, you should aim to book your photographer at least six months in advance if possible. Have a look at plenty of photographers blog to view their latest weddings.  There are so many things to consider when organising your wedding and these are just a few tips to help keep things as smooth as possible. Planning the biggest day of your life may seem stressful at first but the key to a stress-free wedding lies in the careful planning and preparation. The more organised that you are, the smoother your wedding will be.