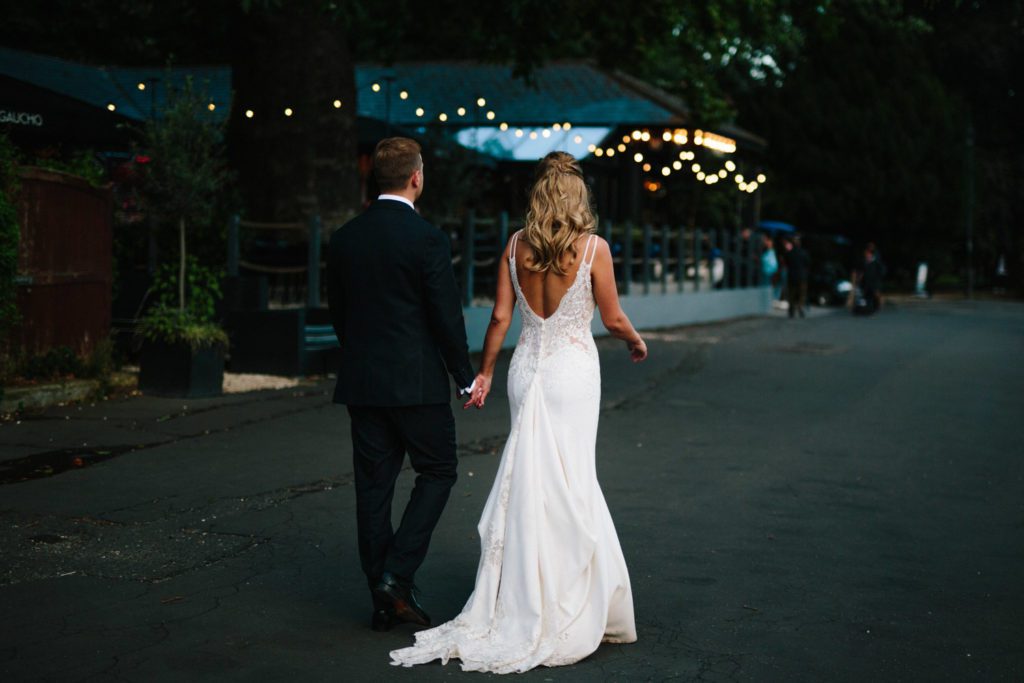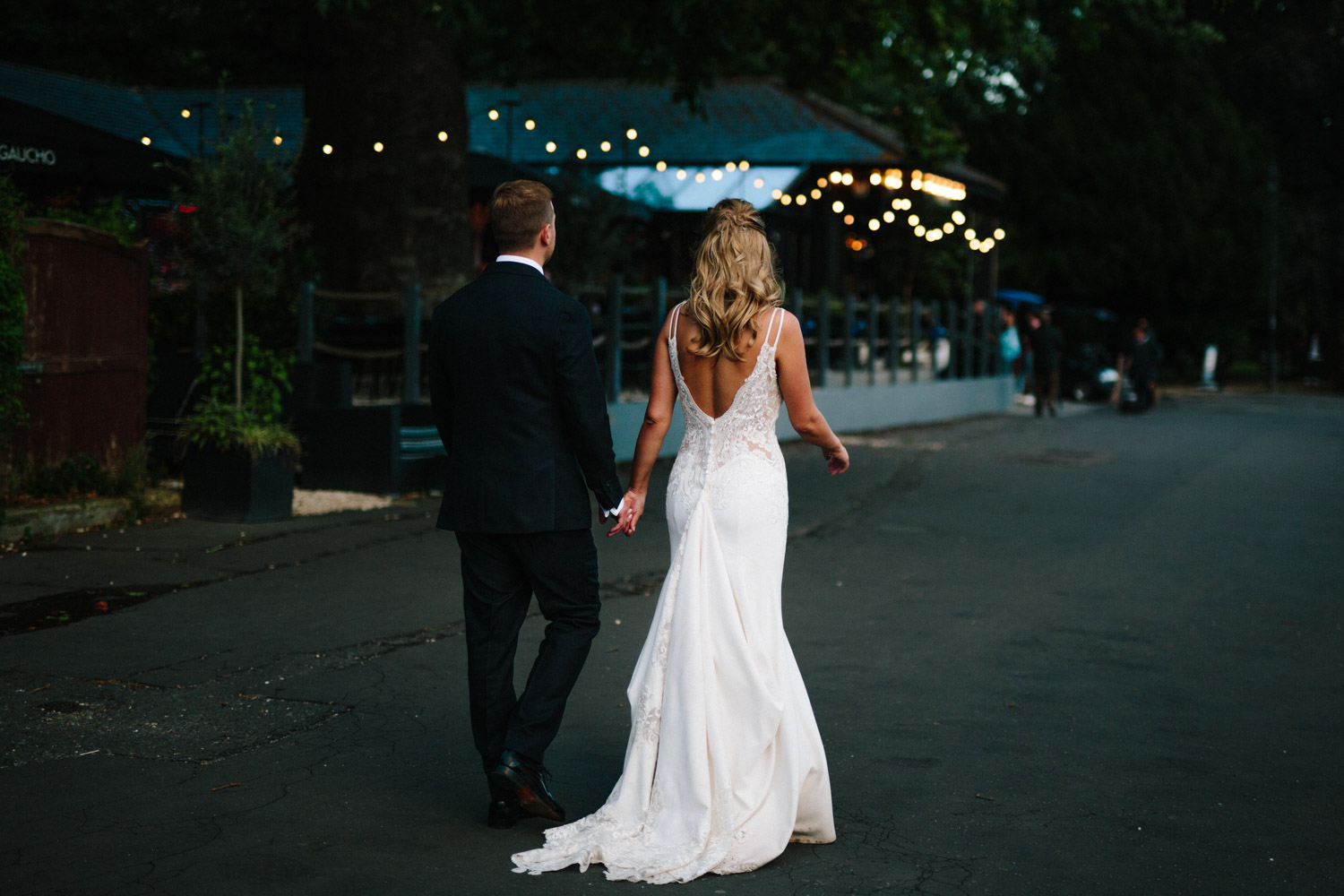 When it comes to planning your wedding, especially your wedding day timing advice, never underestimate the importance of timings. Get your timings right and your day will flow beautifully and effortlessly without a hitch. Get your timings wrong and believe me, you will be pulling your hair out!!
WEDDING DAY: TIMING ON THE DAY
Which is why I thought it might be nice to help you couples out with my top tips for timings. So that your day will flow effortlessly without a hitch allowing you both to have plenty of time to fully enjoy your day. Sounds good doesn't it? Right, so let's begin with my top timings tips.
Allow Plenty of Time for Hair & Make-Up
There's a good chance that your hair & make-up artist will give you wedding day timing advice. Please take it! I know you will inevitably think, "Are they mad??? That's loads of time!"
Believe me, time flies especially when hair and make up is involved. It takes masses of time and you must trust their judgment because ultimately their experience counts for a lot. They will always prefer to err on the side of caution. To allow more time than is necessary though it is always preferable to have too much time than not enough. It's always advisable for the hair and make up to come to your place where you are getting ready. Whether that's your home or your hotel suite it doesn't really matter. The most important thing is to take as much stress as possible out of the day. You will want to avoid driving back and forth to salons etc. Also it means that once your hair and make up is finished you can all just slip into your dresses.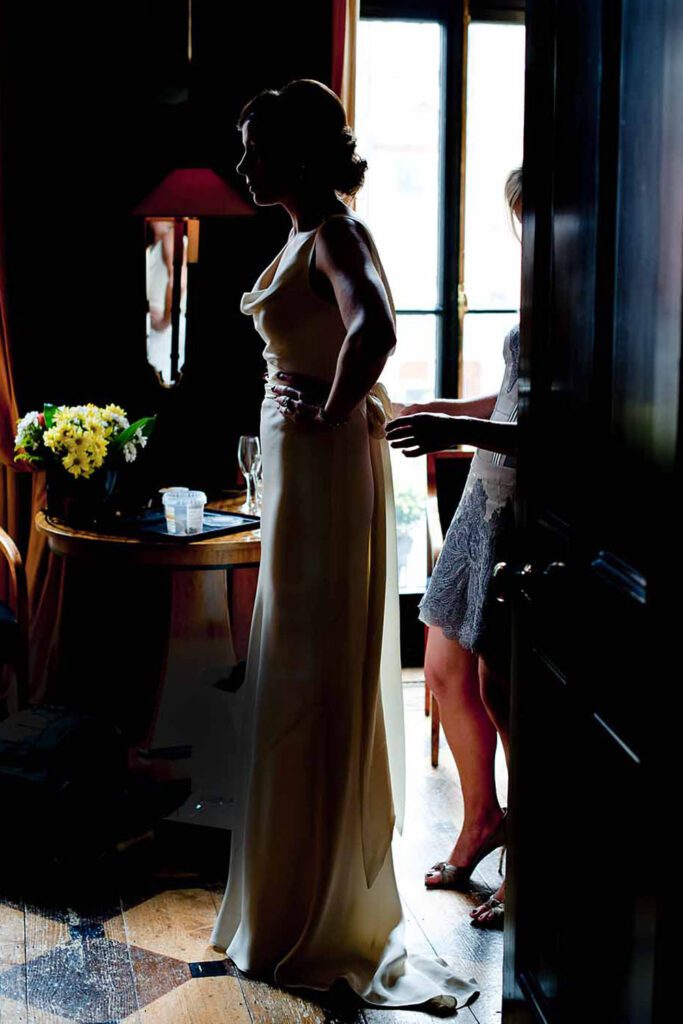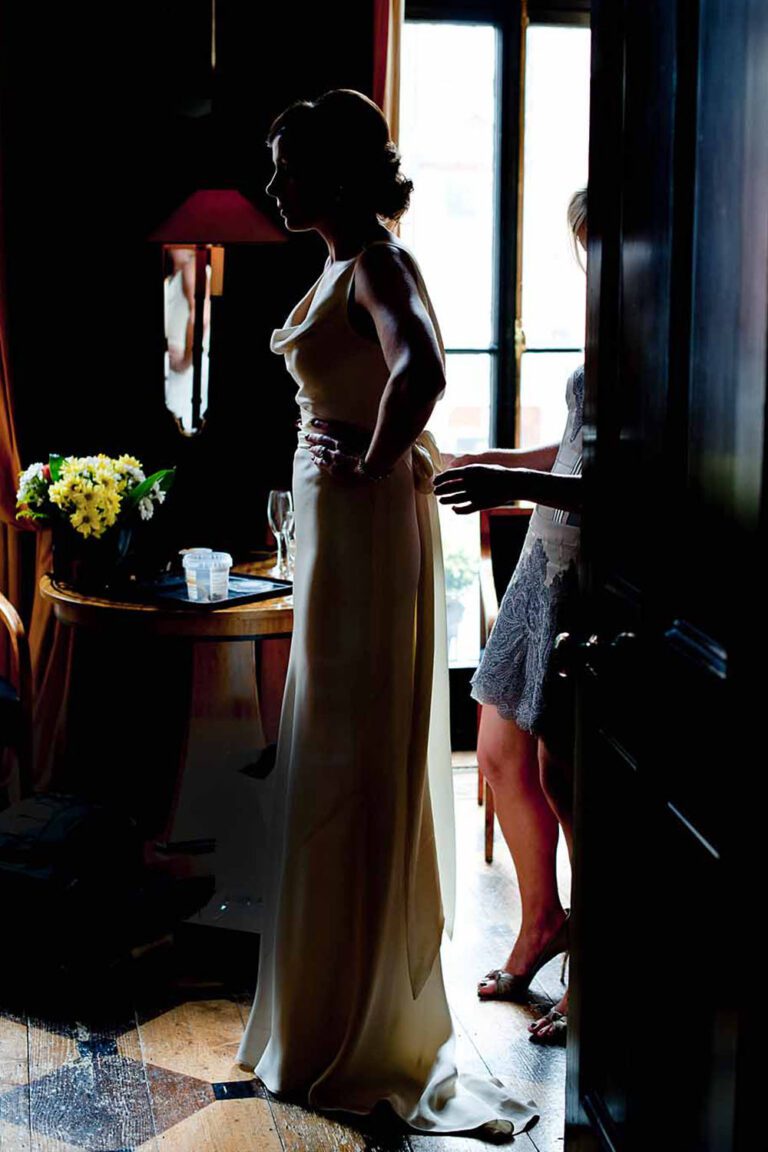 Shouldn't The Bride Be Last for H&MU?
I bet you're thinking that the bride you should go last with getting your hair and make up? Some brides like to be last, but most brides I have shot don't go last. Why is that?
You are the most important person in the bridal party! Of course you are. And there is a good chance your hair and make up will take longer than anyone else. Don't risk going last.
With that in mind, it's a great idea to manage your wedding day timing advice very carefully.
Maybe you could be the first or second person, especially if there's quite a few of you getting ready. The H&MU girls won't leave until you are in your dress to make any final adjustments. Also the advantage of going first allows you to actually relax with the girls with a glass of fizz. Instead of getting stressed out about the fact that you haven't had your hair done yet! Find out upfront how much extra it will be for each of your bridesmaids. If you've got twelves bridesmaids plus you and your Mum, it's going to really add up.
Sometimes the bridesmaids will pay for their own hair and make up. In which case, happy days. It's a good idea to agree this upfront. If possible, try and get them to stump up the cash in advance. You definitely want to save any embarrassment on the day.
Showing Up To Your Final Dress Fitting On Your Own
Okay, so this isn't about timing but it's important. You may overlook this as being a minor point. But it's surprising just how much time and effort is required to get into a wedding dress.
Dresses these days can be very complex. Quite often there are many fasteners, buttons and bows etc. Which is why it's a great idea to being your Mum or a bridesmaid to join you for the fitting. Then both of you can see first hand from the seamstress/dressmaker precisely how you get into your dress. So maybe bring someone along, or why not bring all the girls along for the fun of it!
Make sure they are aware how you get into the dress. Also more importantly where to find the bustle. Trying to find the bustle is always a challenge!!! Especially if there's a bit of a train. Perhaps you have a wedding dress with lots of buttons the whole way down the back? In which case it might be a good idea to go to the local haberdashery shop. Why? To pick up a crochet hook to help with the buttons. Those buttons are notoriously tiny and impossibly challenging, especially when you've just had a fresh manicure on your nails!
Timing Combined With Getting Everyone Dressed At The Last Minute!
In an ideal world, when it comes to wedding day timing advice, roughly when do you think your bridesmaids should change into their dresses? Definitely before you are in your dress, so they are able to help you. How about your Mum and Dad? Before you too.
If we were going to be really fussy, I would recommend AT LEAST 30-40 minutes before you. Why the rush? Because when you're getting into your dress and ready for me to take some photos, it's helpful if everyone else in the background is looking gorgeous. What you don't want is everybody standing around in jeans and t-shirts looking casual when you are stood there looking like a priciness!
That way, when your Dad makes an appearance, I can be there to capture the moment at which he sees you for the first time. Then your entire bridal party will be ready too so you can all hot foot it to the church on time.
A Long Drive To The Church?
So timing advice for a wedding day wouldn't be complete without mentioning the journey to the church. Quite often the bride will be getting ready in the bedroom of her parents house, which means that normally the church will be nearby. However, if the place where you are getting married, church or otherwise, is a long way away i.e. more than an hour, think really carefully.
What you can do without is the added stress on your wedding day and the last thing you want is to be running behind schedule, through no fault of your own, and then be faced with an hour in the car to get there. It is torture! When you are a long way from the church/wedding venue and there is a problem that is when you can be pushed to breaking point. Perhaps your 1931 Rolls Royce breaks down. (And believe me, I shot a wedding recently where this happened. The bride had no option but to arrive in a Nissan Micra. Luckily she saw the funny side of it!!).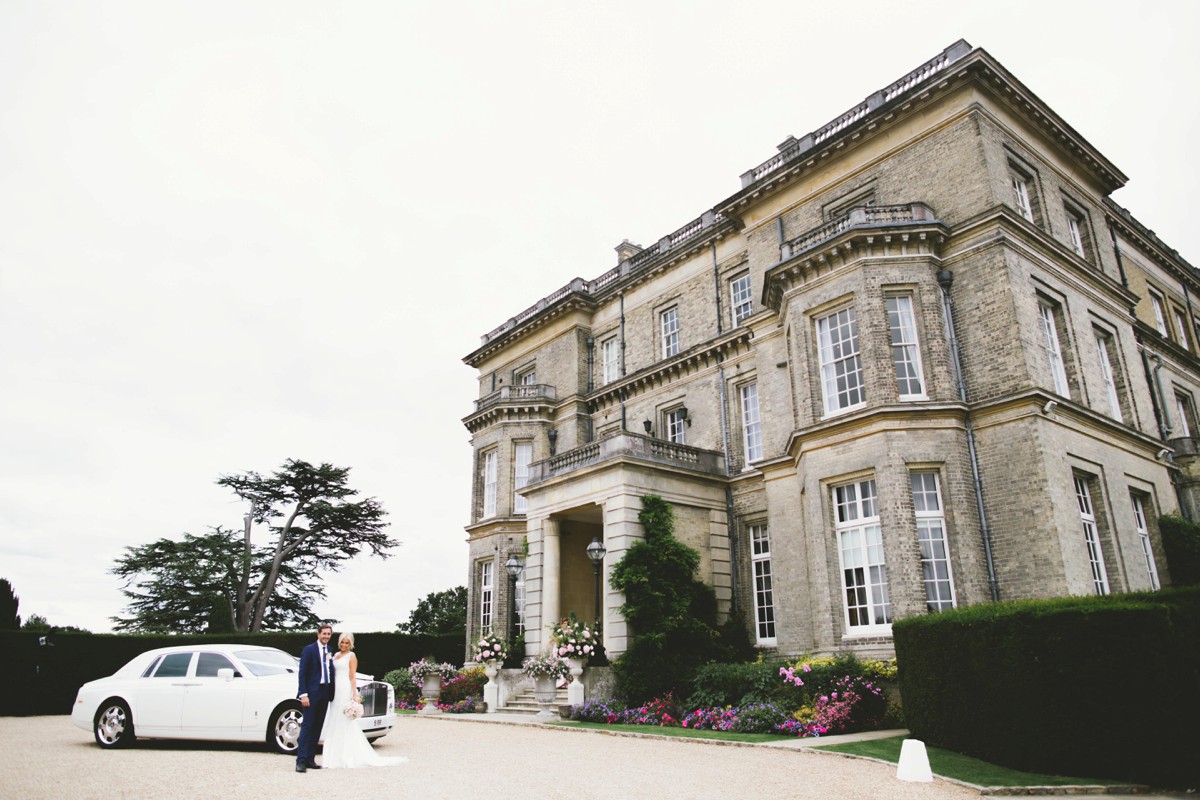 Timings On The Day And Late Arrivals?
Or there's a huge accident and there are now massive tailbacks in all directions. It sounds far fetched but I have witnessed both and it's quite stressful. One wedding I went to, the bride was caught in a traffic jam and ended up arriving an hour and forty minutes late because of a massive accident. You should have seen the anguish face of the poor groom! I would highly recommend being as close to the ceremony as possible to avoid any issues with traffic. Something else which needs a mention is having the wedding reception miles from the church.
I realise that you've spent months agonising over the right venue for the most important day of your life, but however beautiful it is, it is generally recommended to be less than a 60 minute drive away. Any more than an hours driving might be a push for your guests.
Timing Advice As Regards Group Photos
Group photos are vital and your wedding day timing advice needs to address it. It will probably be one of the rare occasions that you are all gathered together at the same location and all looking your best. It is criminal to overlook group photos. I know there are some wedding photographers who now refuse to shoot group shots, but I believe they are crucial. That said, they need to be carefully stage managed otherwise it is very much like cat herding. I have a form which helps you to think about who needs to be included in your group shots. Ideally I recommend no more than about 10 or 12 shots, or else your guests quickly start to lose interest.
Also I ask for at least two ushers to help me as 'Photo Monitors' to gather guests together for the group shots, rather me running round trying to find guests. Besides, there is nothing worse than a photographer insanely shouting out names and barking orders at guests. I leave that to my 'Photo Monitors'. This helps to keep the day day running smoothly and as efficiently as possible.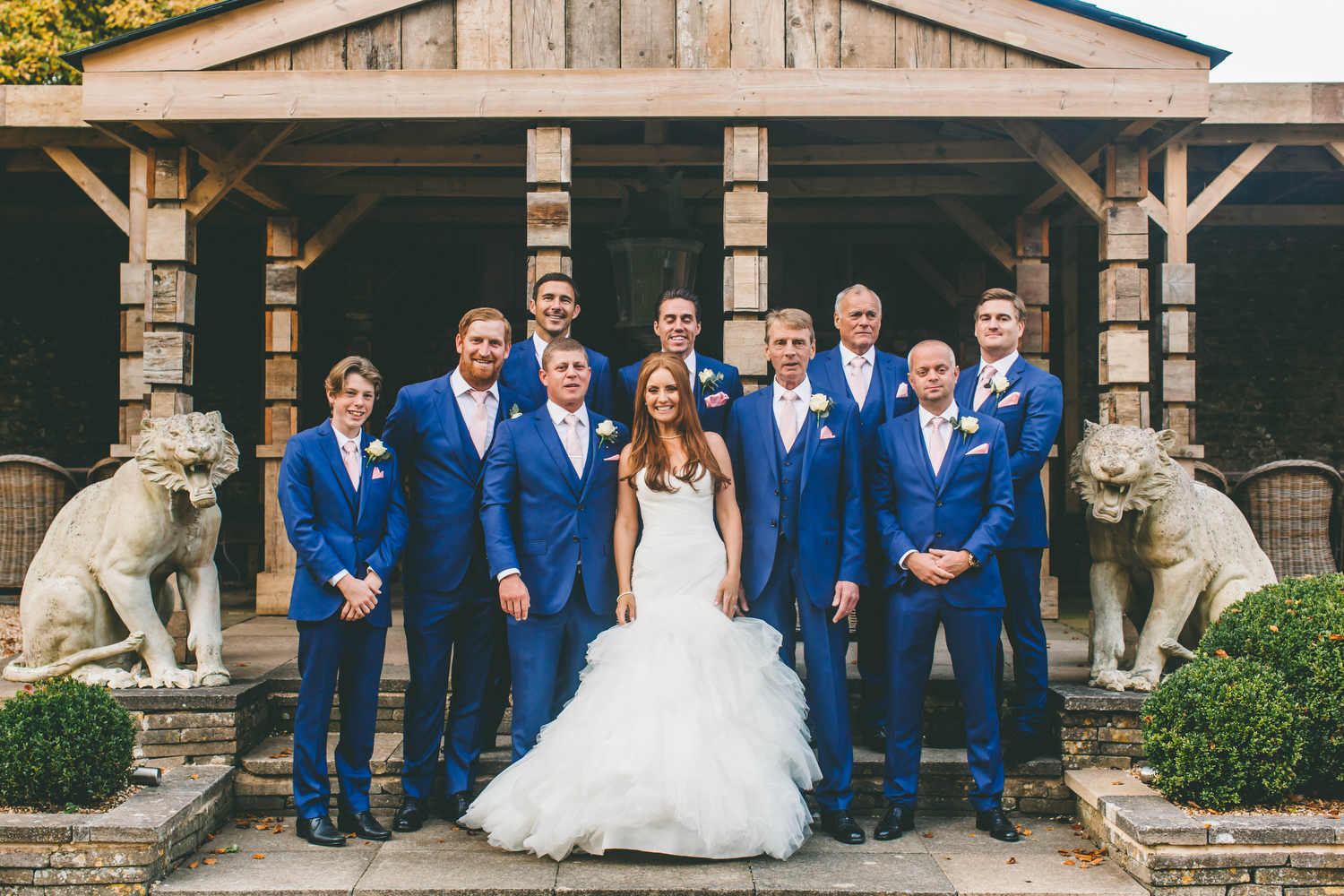 The Wedding Car Timing Advice
Hiring a nice car for your wedding can be pricy, not least because you're probably hiring the car at an hourly rate. You might be inclined to try and keep the costs down by reducing the number of hours that you need it, and hoping for the best. The bottom line is, even if it is going to cost you an extra few hundred, it is worth every penny. Again, you don't want the added stress on your big day of looking at your watch and getting anxious about over-running on the timings and having to find the extra cash to pay the driver.
Allow Enough Time to Chat With Guests
I have seen this happen time and time again, where the bride is dreamily looking in the direction of the dancefloor knowing that she won't have time to dance because she is so busy having to go round from table to table attempting to speak to everyone.
This is almost always because there wasn't enough time made in the timings for the bride to talk to her guests earlier on. I've been banging the drum for wedding day timing advice all the way through this article, and I'm not finished yet! Here's another solution which I think works well. I know that receiving lines are a bit Marmite but they are a great solution to solving this issue about seeing everyone.
Personally it's easy to see the appeal of them, normally just before everyone is seated for the wedding breakfast. If there isn't a receiving line, then beyond the first dance, the bride will inevitably end up feeling frustrated when she sees her girlfriends dancing the night away. Ease the pain and elect for a receiving line. Photographers in general don't like them because it means more work for them. I think they are a great idea, personally.
Schedule Enough Time Between Ceremony and Reception
Sadly this is normally the biggest mistake that the bride and groom will make with their schedule. I normally hear the same kind of noises which goes something like this, "I feel so rude leaving our guests for hours on their own. They've come all this way to see us, I can't do that to them".
There are two points to make here. Firstly, the average wedding normally lasts about an hour. If you have a receiving line, you should allow a further 20-30 minutes depending on how many guests will be attending.
Then you may need to consider travelling time as well as things like your guests finding the hotel and checking their stuff in. Once the guests finally arrive they will be greeted with champagne and then will be so thrilled to see friends and family that they haven't seen for years that they won't even have noticed that you are missing. Secondly, even if any of your guests have noticed that you are not around, they really won't mind and are used to having some time to relax with a glass of bubbles and chat with friends and family. Besides, most importantly it enables you both to have some time on your own whilst at the same time having some stunning, natural moments captured.
This time of solace is what I like to call the 'Golden Time' and it is the only time you will have together completely on your own. Okay, so I will be joining you too but I am always discreet, keep a distance and just capture the chemistry between two from afar.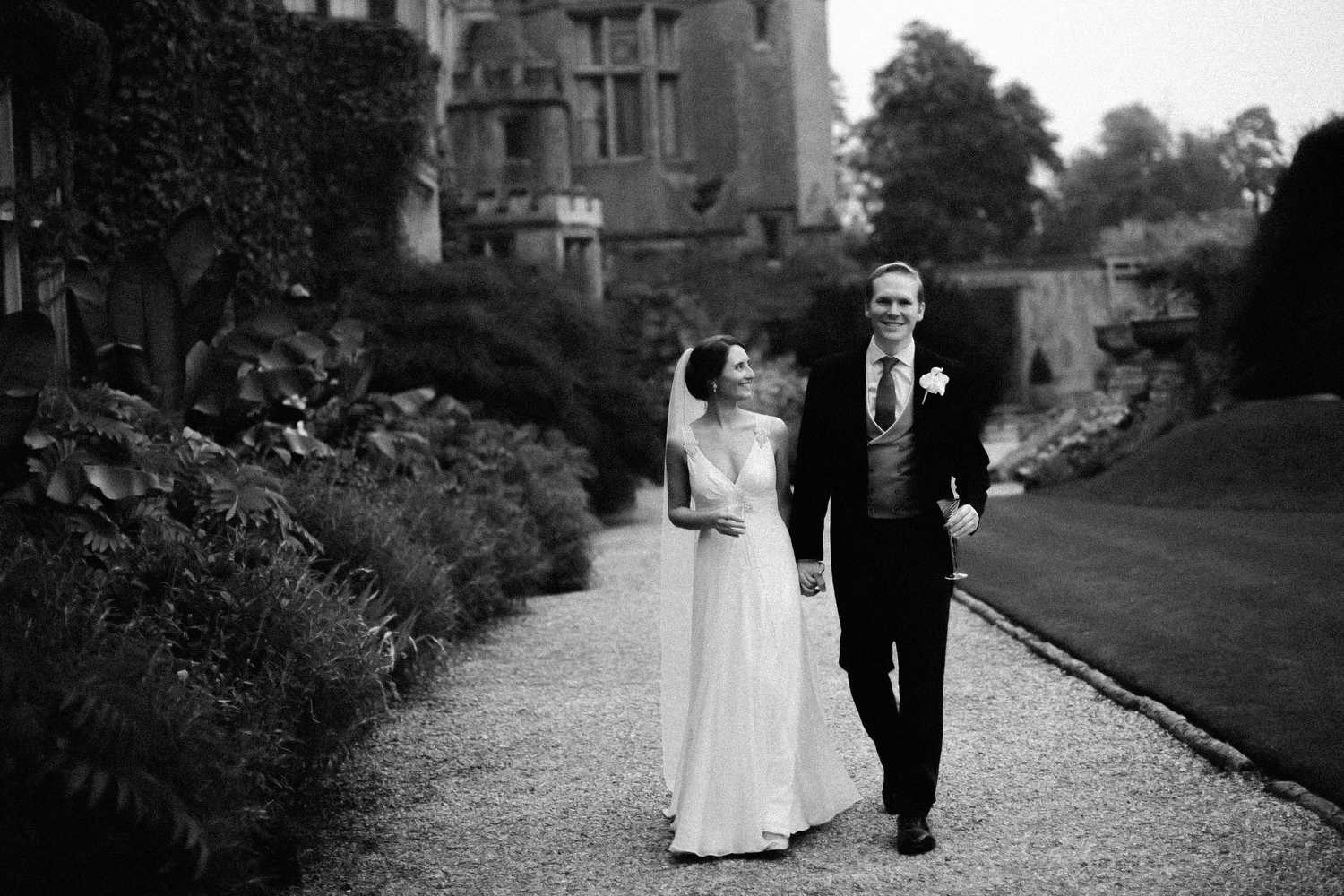 Advice When It Comes To Giving Yourselves Enough Time
I have never photographed a wedding that ran to schedule.
Speak to any wedding vendor and they will tell you that all weddings overrun. It's a fact of life.
Though that's not to say that this should be the end of the world as we know it. If you are judicious with your timings and have allowed for a cushion in your schedule you will be fine.
For instance, with a little bit of creative timekeeping, there will be the minimum of fuss if you arrive 15 minutes late for the ceremony or if your vicar spends longer giving the sermon than you'd expected!
Which means that you definitely need not curtail that chat with your favourite cousin who has flown in from Sydney because your car is waiting outside and is leaving in ten minutes. In closing, I have this to say, which is something that I often give say to my couples: You only get married once. This is your day and you should spend it as you see fit.
You should enjoy each and every moment of it. Just make sure you pack enough time in for the two of you so you have a little bit of downtime to allow you to kick back and actually take it all in. And if that means an hour of photographs in your favourite field, let's do it. Don't ever feel guilty. What's an hour in the scheme of things for a newly married husband and wife? You will never be able to get that time back. by the way, if you'd need advice for choosing the right photographer this is a great a article.