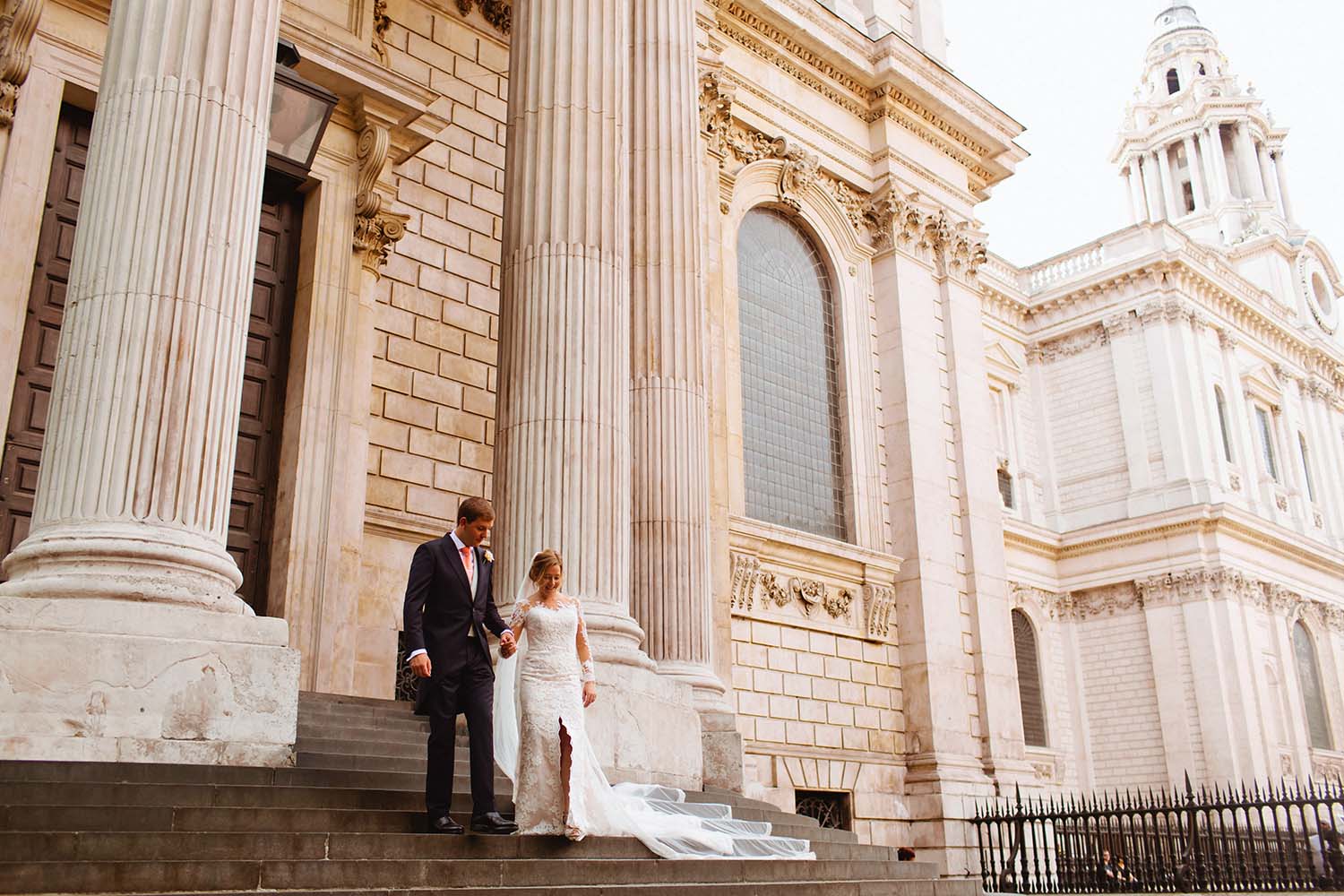 The 7 Best Mayfair Wedding Venues.
Mayfair, London, in the City of Westminster, is one of the coolest, romantic and iconic of places in the world.
A desirable, well heeled neighbourhood which oozes style, sophistication as well as boasting beautiful architecture.
Unsurprisingly, this corner of the city also offers some of the most glorious wedding venues.
If you are on the hunt for a city setting with tonnes of character, then Mayfair is the ideal location.
A selection of the very best Mayfair Wedding venues are as follows:
London Hilton on Park Lane
10-11 Carlton House Terrace
The Connaught
The In and Out Naval and Military Club
The Savile Club
Mayfair Library
Hotel Cafe Royal
There's a huge range of Mayfair wedding venues to pick from.
The great thing about the choice on offer is this.
You're bound to secure a place that is a good fit for your budget, as well as your style.
Each and every venue supplies an impressive setting for your wedding photographer to work with.
When working with such gorgeous city settings, it's no surprise that Mayfair has gone onto become such a sought after place to tie the knot.
So without further ado, here's The 7 Best Mayfair Wedding Venues in London.
1. London Hilton on Park Lane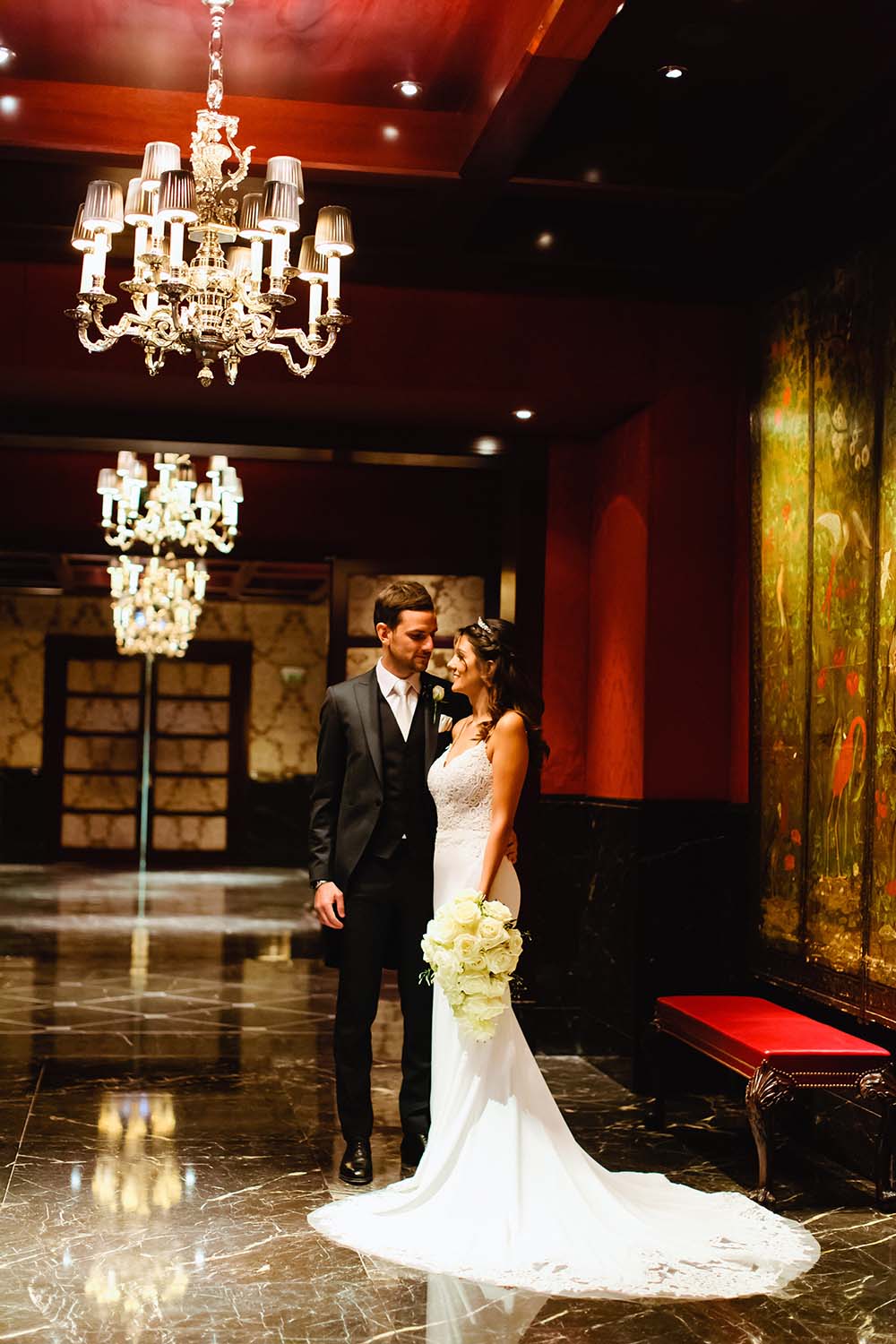 London Hilton on Park Lane is the quintessential venue for you if you're looking for a modern and contemporary wedding venue and has every right to appear on The 7 Best Mayfair Wedding Venues Hitlist.
This gorgeous venue supplies views across London's Hyde Park, The Serpentine, The Statue of Achilles.
It is perfectly situated on Park Lane itself.
London Hilton on Park Lane has one of the largest ballrooms in the city.
It can comfortably accommodate an incredible 1250 standing guests.
However, the venue can also suit the smaller wedding party too.
It's the perfect space for you to produce the wedding of your dreams.
There are multiple large scale event rooms with sweeping views across Park Lane
There are also much more intimate rooms for smaller weddings, events and cocktails
Award winning food and a comprehensive wine menu
2. 10-11 Carlton House Terrace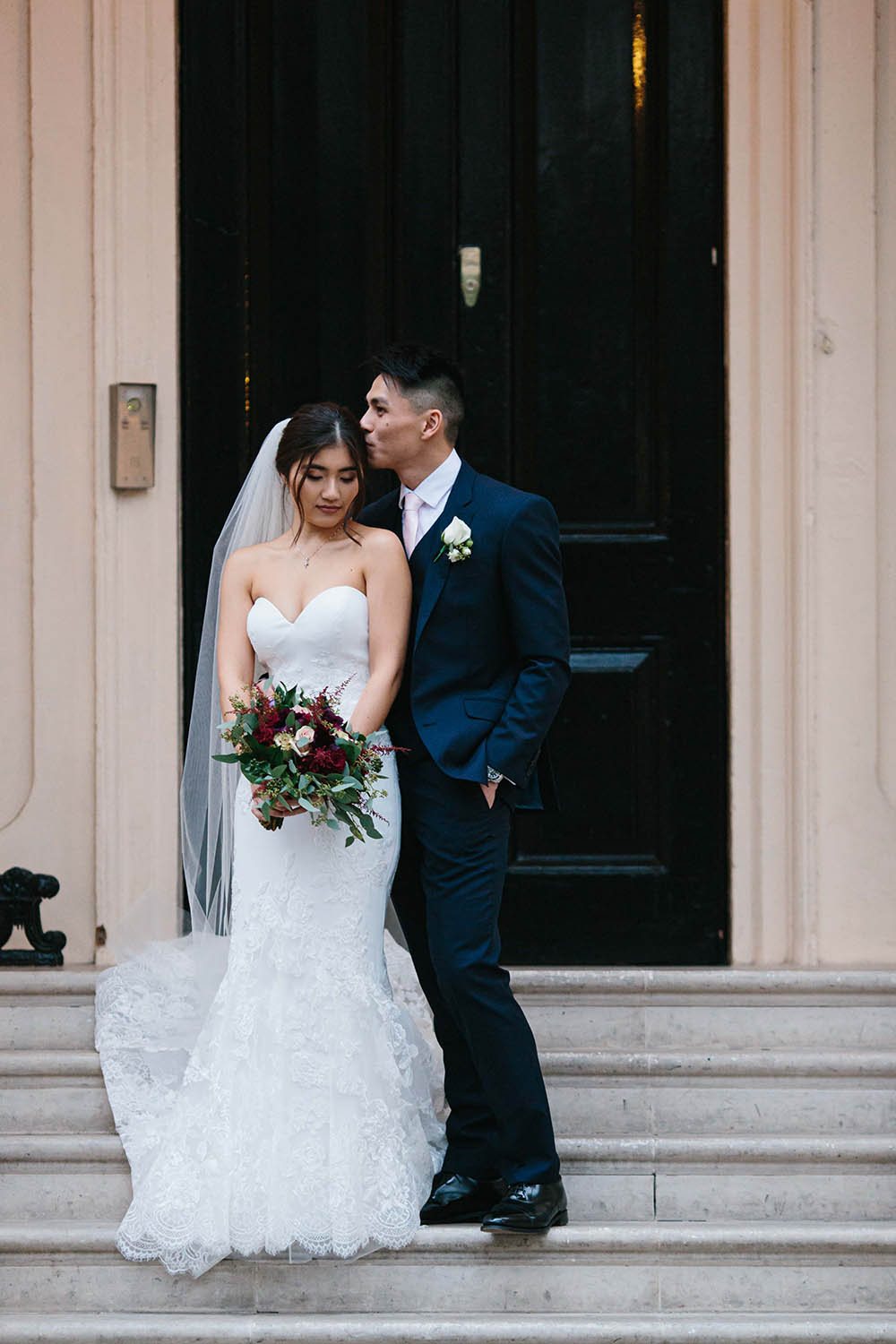 If you're looking for a traditional wedding venue with a modern twist, then 10-11 Carlton House Terrace could just be one of The 7 Best Mayfair Wedding Venues.
Right within the very heart of Westminster, this Grade I listed venue offers breathtaking views across St James's Park.
Situated off Pall Mall, this beautiful Georgian townhouse is the ideal location for a city wedding ceremony and reception.
Having a wedding at 10-11 Carlton House Terrace, as standard you receive:
A stunning combination of modern and classic interior design
Up to 100 guests for the ceremony and wedding breakfast
First class fine dining catering courtesy of Searcys
Original double height Georgian windows
10-11 Carlton House Terrace catering is handled by Searcys.
Delicious, modern food using only the very best seasonal ingredients and inspired by contemporary English cuisine.
They also create the very finest desserts and puddings and as you might expect, exquisite wedding cakes.
3. The Connaught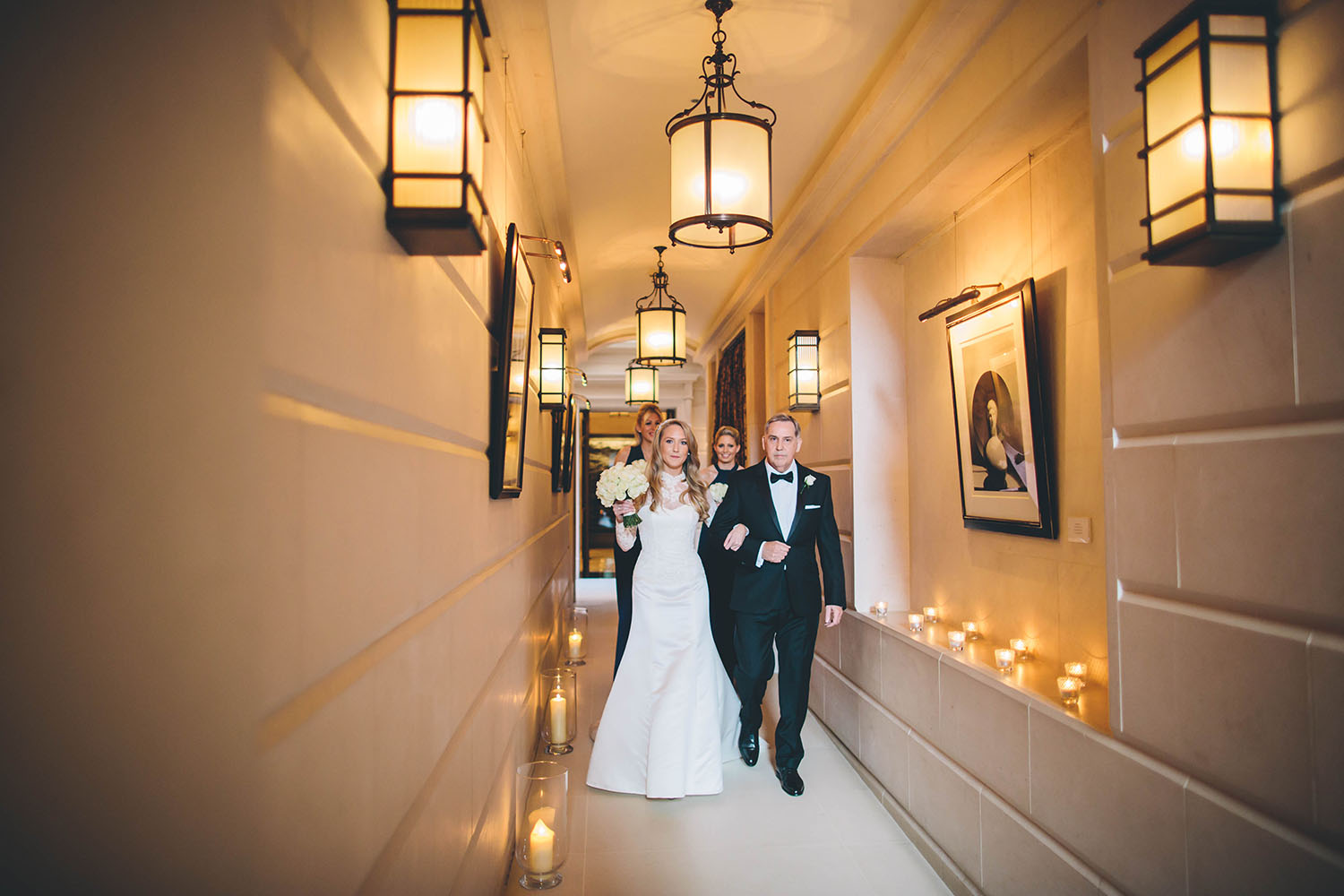 The Connaught is a luxury, showstopping five star hotel, sat in the heart of Mayfair.
Situated on the corner of Mount Street and Carlos Place, it first operated as a hotel in the early 1800's.
This historic yet contemporary venue features two restaurants, six floors and 121 rooms.
The Connaught hold a full licence for civil partnerships and weddings as well as rooms for a reception.
Whether you are organising an intimate wedding or a large scale affair, The Connaught can offer both.
Upstairs, a large bridal suite offers the perfect place for morning hair and make up preparations.
Downstairs, there are a range of rooms ideally suited for cocktails, canapés and post ceremonial drinks.
If you are on the hunt for a bit of sophisticated grandeur for your event, The Connaught is the consummate venue.
With its marbled bathrooms, luxury linen and a clever blend of the old and the new, this luxury hotel could just be right for you.
It really is suited for weddings of all shapes and sizes which is why I've included it on The 7 Best Mayfair Wedding Venues list.
4. The In and Out Naval and Military Club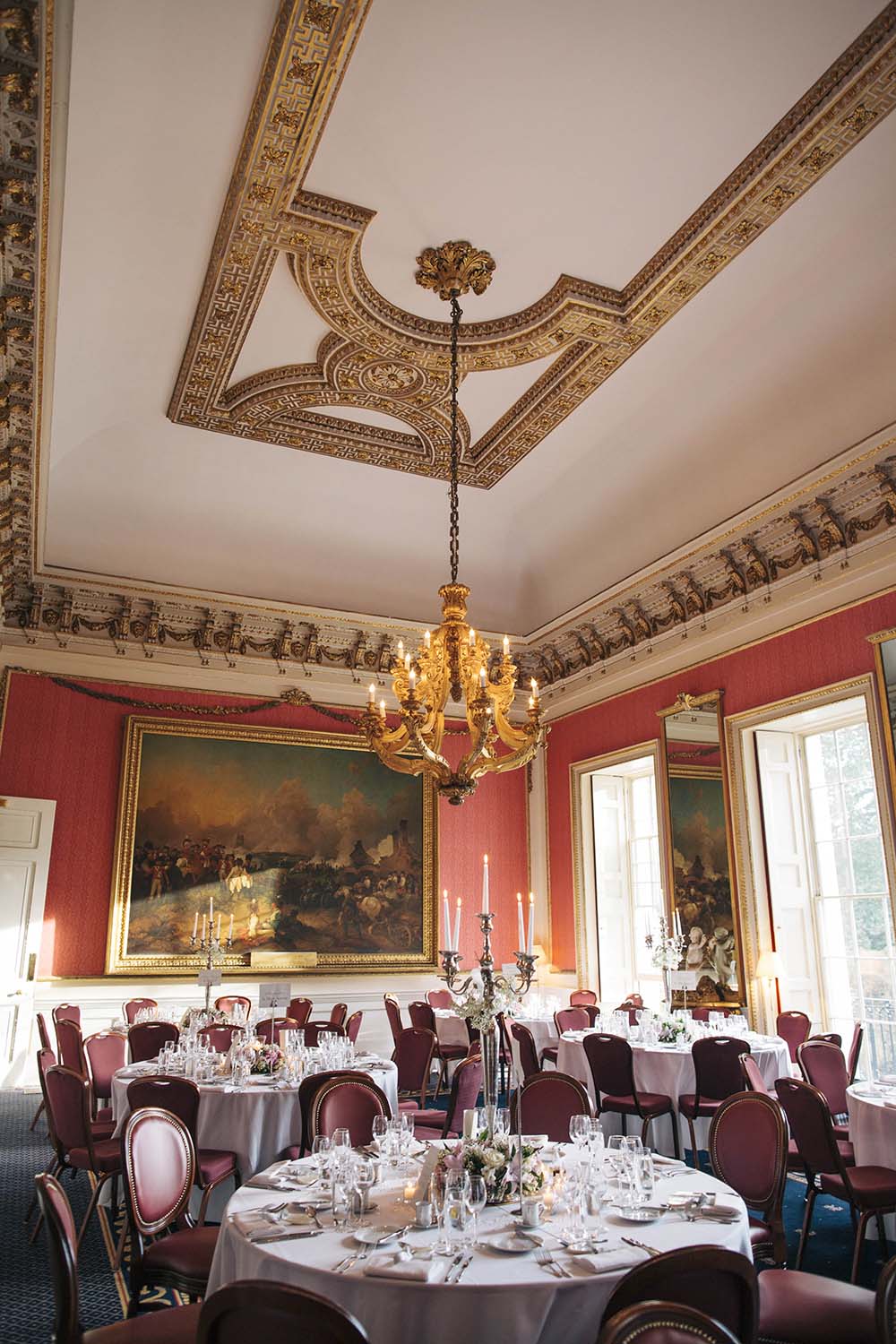 Situated at 4 St James's Square, if you are looking for a romantic, traditional wedding venue, then you need look no further than The In and Out Naval and Military Club.
This lovely venue is sited within the heart of St James's behind Piccadilly.
It provides a range of both indoor room and outdoor expanses for your wedding ceremony or reception.
The In and Out Naval and Military Club offers many different spaces, including the following:
Multiple Rooms– An array of beautiful spaces featuring a sweeping staircase, double height ceilings and spectacular fireplaces throughout. They can host up to 300 guests for a sit-down meal.
Courtyard Garden – A perfect outdoor space ideal for champagne and cocktails al fresco.
St James's Square Gardens - A divine, private gardens providing a great backdrop for bride and groom photos
5. The Savile Club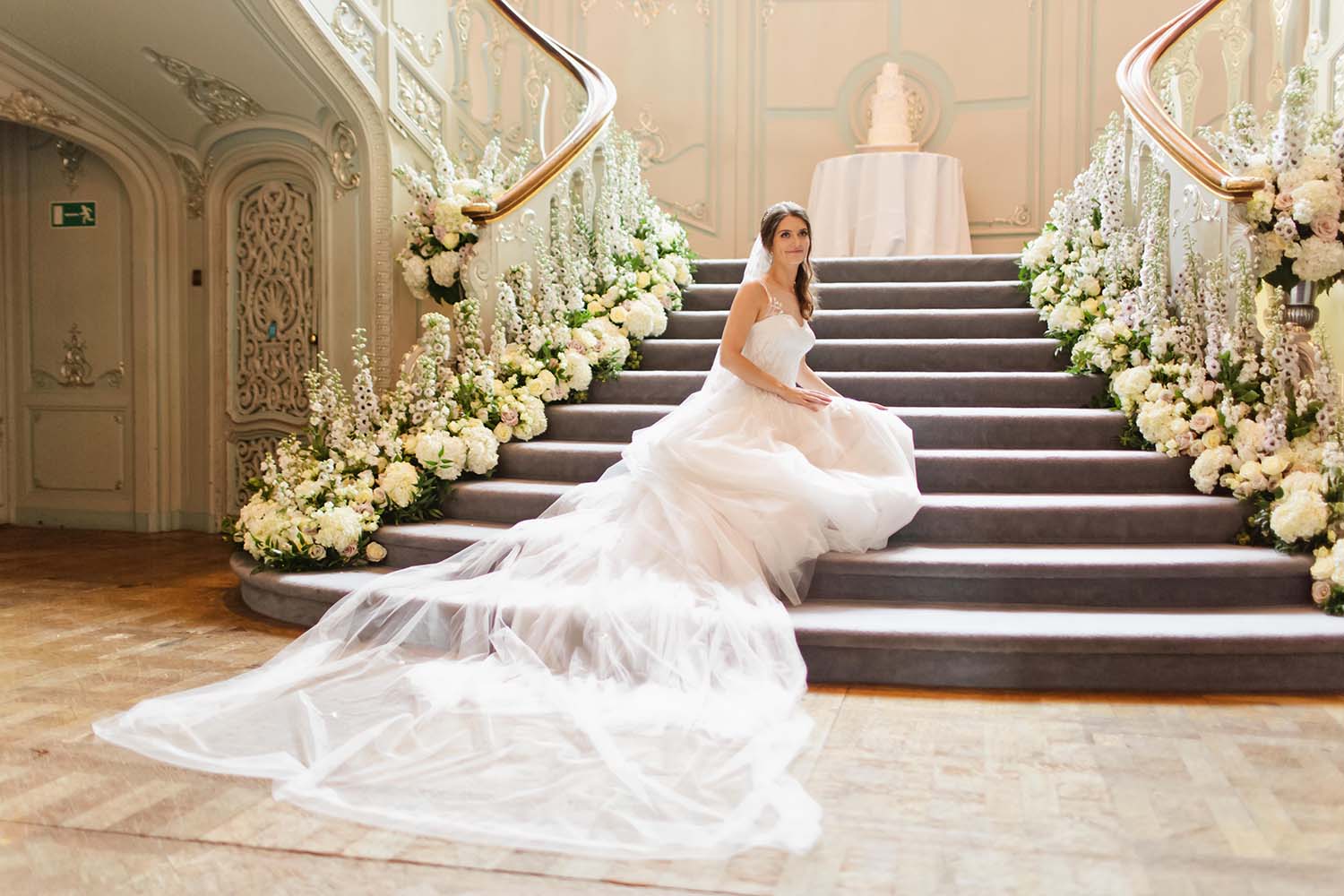 The Savile Club, situated very close to Shepherd Market in the heart of this fashionable neighbourhood, Mayfair on Brook Street.
It is a "gentlemen's club", a private members club and a high end luxury wedding venue walking distance from the famous Burlington Arcade on Piccadilly.
The club, dates back to 1868, though this historic building goes back even further to the 18th century.
Over the years it has played host to some of the most famous artists and writers.
The venue is ideal for hosting pre-wedding events as well as receptions both large and small.
The upper roof terrace with views across Westminster is a perfect outdoor space for summer cocktails.
It also has within it a variety of rooms and spaces that is able to accommodate weddings of all sizes:
The Dining Room – A beautiful room which can comfortably seat up to 200 guests
Michelin star Head Chef – Celebrated chef Michael James works his culinary magic in the kitchen to create a delicious menu for your big day
Courtyard – A secluded and tranquil courtyard garden on the ground floor, perfect for a discreet drinks reception
Exclusive Hire – At the weekends, the rooms can be hired along with exclusive use of the roof terrace
The Savile Club is ideal for couples on the look out for a luxury backdrop for their Mayfair wedding.
A distinguished setting with high ceilings, lavish interiors including marbled fireplaces and a beautiful French style.
The Upper Roof Terrace, courtyard garden and varied spaces for an event, this venue really can accommodate any type of event, big or small hence being here on The 7 Best Mayfair Wedding Venues shortlist.
6. Mayfair Library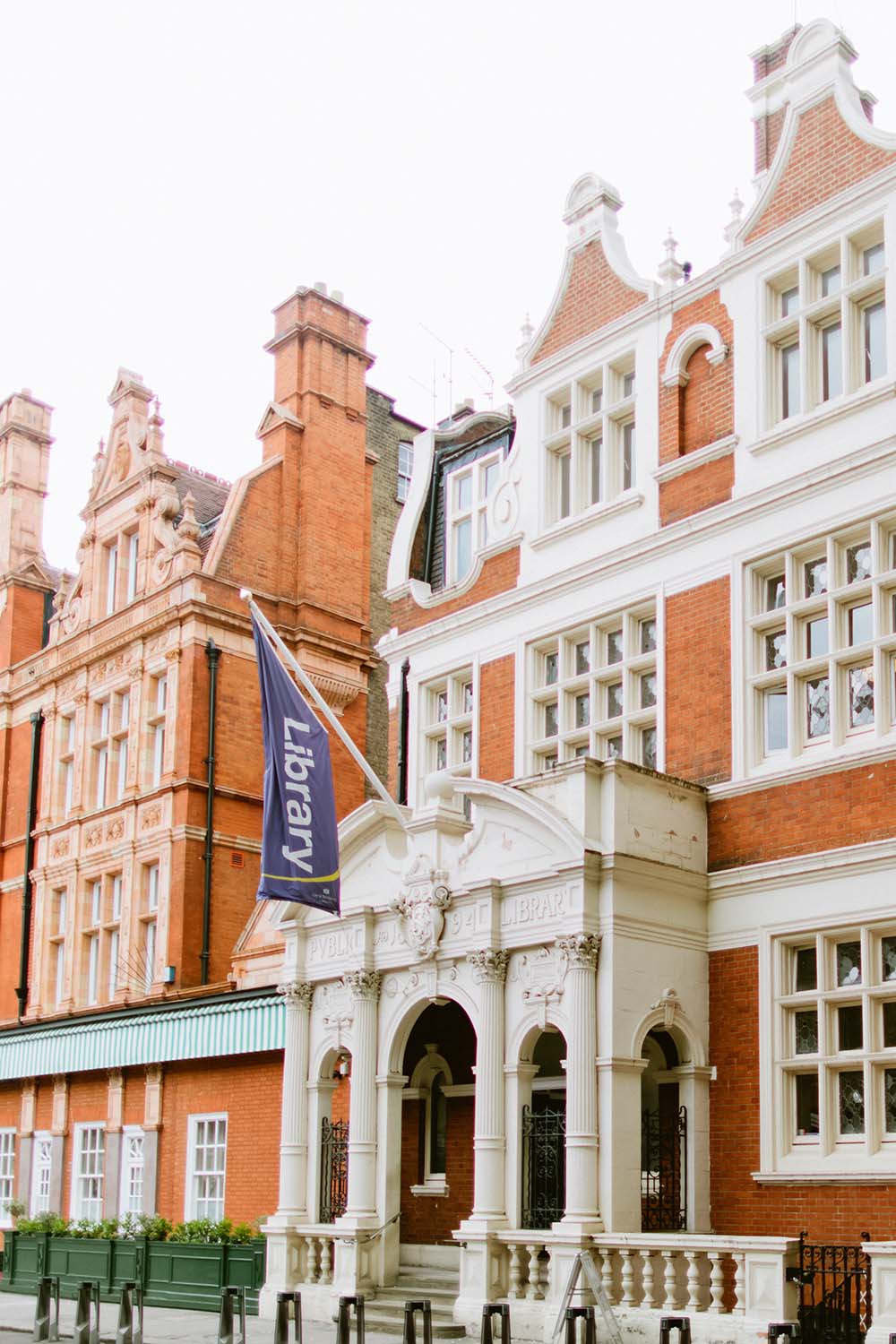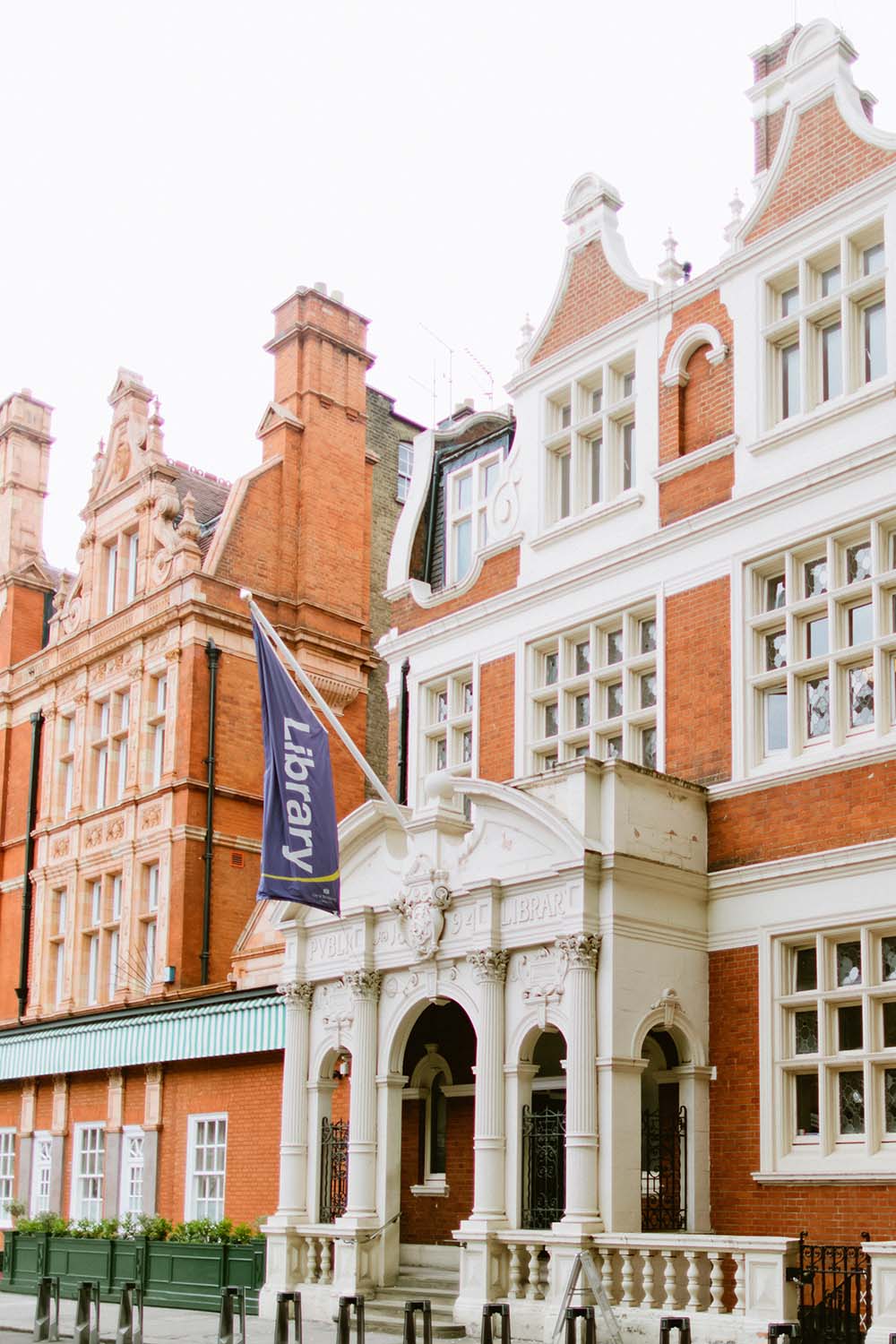 Located just moments from Grosvenor Square on South Audley Street in the heart of Westminster, Mayfair Library has become an extremely popular choice for couples.
It is a lovely, characterful and charming wedding venue.
A fully functioning working library, this elegant space is regularly transformed into a luxurious and thoroughly intimate wedding venue for the smaller nuptials.
There are two principle ceremony rooms to have marriage vows conducted.
The Mayfair Room and The Marylebone Room.
The Marylebone Room is perfect for much smaller weddings and can accommodate 22 seated guests.
The Mayfair Room is much bigger and can hold 38 seated guests.
Both rooms here are beautiful and atmospheric with lots of period features.
Those features include original stained glass windows, panelled walls and a huge collection of antique books.
This is the perfect location for a more intimate wedding ceremony in this area.
One point worth a mention is that this venue has no lift and both rooms are situated on the fifth floor, up five flights of 40 stairs.
7. Hotel Cafe Royal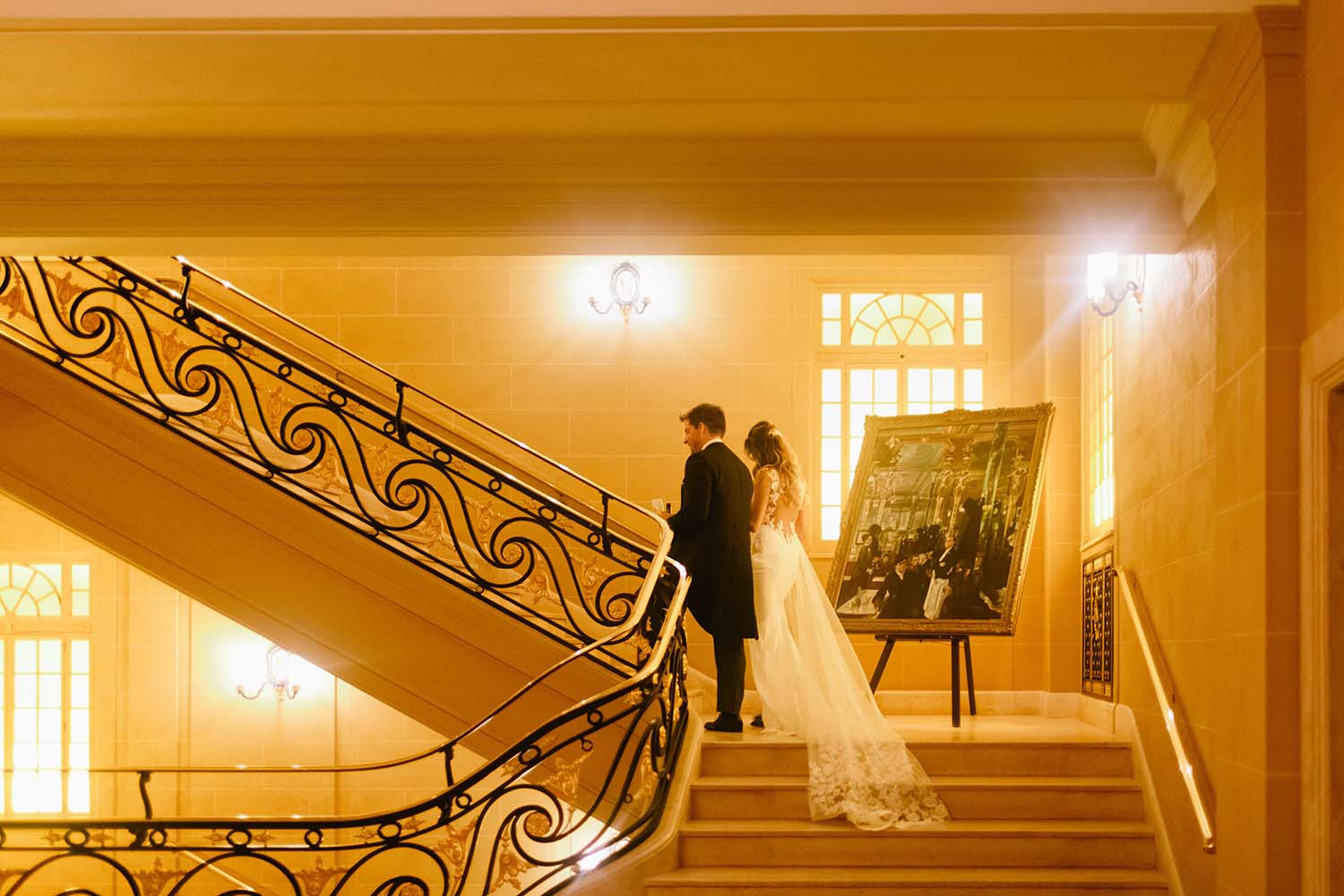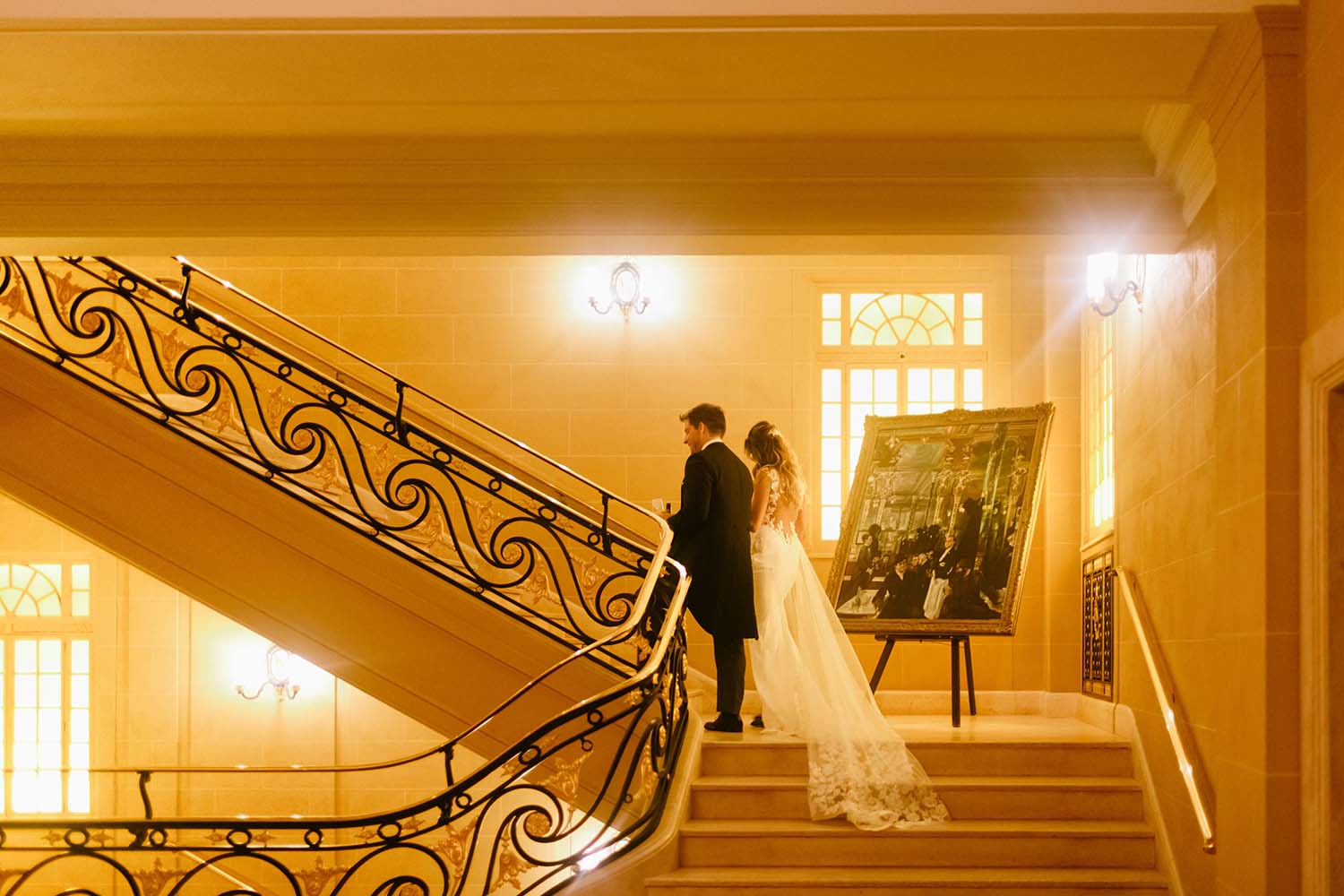 Last but certainly not the least on my list of The 7 Best Mayfair Wedding Venues is this one.
A hotel with a rich and celebrated history.
Hotel Cafe Royal is an elegant, luxury hotel situated towards the bottom of Regent Street where it meets Piccadilly.
It's also moments from the hustle and bustle of Soho and close to many other hotels including The Savile Club.
It is a fantastic venue for your ceremony or indeed a reception.
It's very close to St James' Square in the heart of Mayfair Village in London, perfect for couple shots. There's masses of entertaining space, a thoroughly glamorous bar and a magnificent original sweeping staircase.
This place is ideal for parties or luxe events.
To conclude
Whether you are on the hunt for a traditional space with character, a modern wine bar, or options with a beautiful garden setting, there is bound to be a Mayfair wedding venue that ticks all the boxes.
There's a plethora of great choices on offer making it increasingly hard these days to narrow down your selection to just one.
However, with the assistance of an experienced London wedding photographer living a short distance away from Mayfair, you are bound to secure a venue that is a good fit for your brief and style.
Having all this information certainly will help when it comes to capturing all your memories hopefully employing one of the top wedding photographers London to last you an eternity.
Links