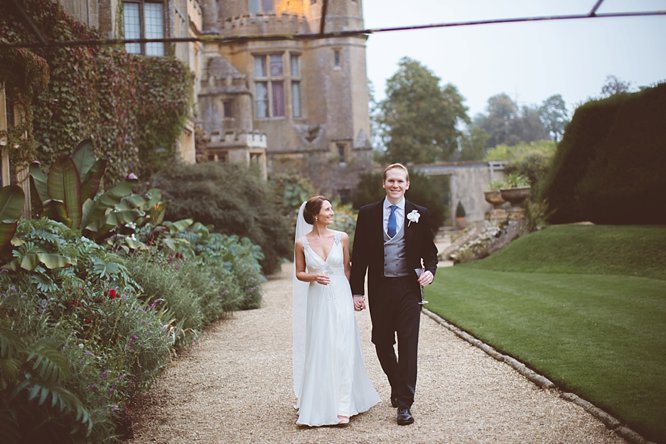 How to plan the perfect autumn wedding
Autumn is a truly magical time of year, and so could be considered the perfect season for one of the most special days of your adult life. A stunning colour palette outside, mild temperatures, the smell of bonfires and the feeling of warm cosiness when indoors – it's a season filled with love and comfort which is perfect for a wedding.
If you're considering a wedding in autumn, here's how to plan that special day:
Take advantage of lower costs
Those wedding venues you once considered out of your budget may be available to you now. This is because autumn months are usually considered off peak, and so lower prices are applied to packages at grand hotels and other venues because there is less demand. Therefore, don't rule anything out when booking that reception venue.
Autumnal colours make a perfect theme
Take inspiration from the turning leaves, open fires and the rustic aesthetic that the season evokes. Reds, oranges and yellows as well as dark pinks and burgundy are perfect colours for an autumnal wedding. Pick out your favourite shades for the bridesmaid dresses, groomsmen's boutonnieres and you could even opt for a rose gold wedding band – these can be tough to find but Diamonds Factory is a good place to find one – to remind yourself always of the beauty of autumn and your wedding.
Get seasonal holidays involved
Halloween and bonfire night are key events in the autumn calendar and it's a great idea to incorporate some elements of these in your wedding. Have pumpkins lining the aisle or on the table as themed décor or if your wedding is in a rural location ask about having a bonfire created to keep guests warm and create a fun outside area for people to sit. Sparklers are another fun addition; pop these on the tables as simple, affordable wedding favours guests can enjoy later – they also make for great photo opportunities.
Serve up warming food
Out goes the salad and in comes the comfort food once autumn rolls around. This means warming stews, hearty roasts and luxurious pies should definitely be on the menu. Alternatively, a BBQ or a hog roast is great for an autumn wedding, reminding us of upcoming Christmas markets and bonfire nights.
Include autumn scenery in your photos
Autumn leaves on trees and dusky pink skies in the late afternoon are perfect backdrops for your wedding photography. Ensure your photographer knows that you want to capture these types of shots on the day and you'll receive images you can cherish forever.
Use seasonal flowers
Not only are seasonal flowers budget friendly but autumn offers up some unusual varieties to include in your bouquets. A back drop of foliage and the bright pinks of Sweet William work beautifully with the bold white of Gypsophila, purple roses and striking orange Gerberas. If you're feeling inspired by Halloween some black calla lilies are a great extra addition. Ask your florist to put together some suggestions for flowers that they will have in stock and in season and choose from these.
Autumn weddings are fun. Even if it decides to rain or gets a little chilly with these elements featured in your big day it will still be a moment to remember and cherish forever!