Below you will find some great ideas for the best couple shots: Beautiful, artistic couple photography ideas and posing for a wedding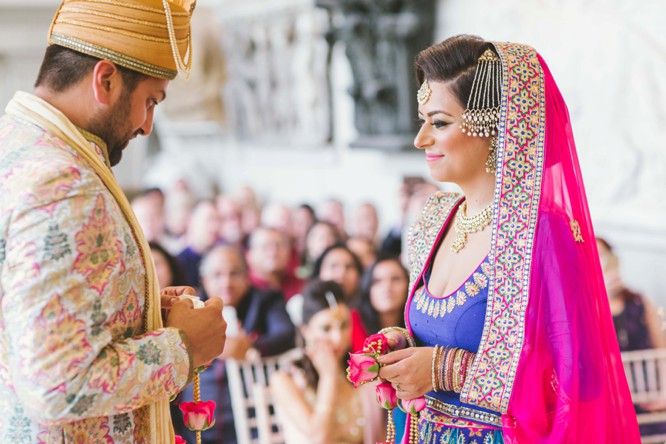 It goes without saying that your wedding is known to be one of the most important days of your life. I remember when we got married, my wife spent a small fortune on a fabulous white dress, we pushed the boat out on delicious food, we paid out for beautiful flowers (including cornflowers which my wife loves) and every solitary detail and all the arrangements came together perfectly to make the day perfectly memorable. Even the rain was a delight!
Like every couple looking to tie the knot, the memorable moments needed to be captured in a beautiful, authentic way. Sadly we ended up having very traditional photos taken which meant that our supposedly beautiful memories were not captured as we would have liked them to be….which meant we now have to rely on our memories. So the couple photography ideas for our wedding album were pretty bland to be honest. When we look back at the album, we wince because the photos don't really tell a story of our big day.
That's why I ended up being a wedding photographer myself. I wanted to create really lovely timeless photos of couples, posing in a natural way. My photography ideas for the wedded couples I worked with, all loved this idea of storytelling. Below is an Indian wedding which highlights perfectly (I think) some modern couple photography posing.  Sara & Vijay's wedding album looked so much cooler than ours!
True love brings a fairytale to life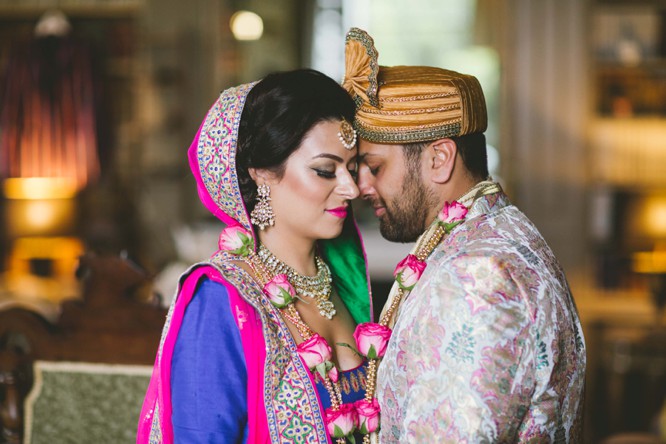 Imagine a photo like this one inside your beautiful wedding album.
Kindred Spirits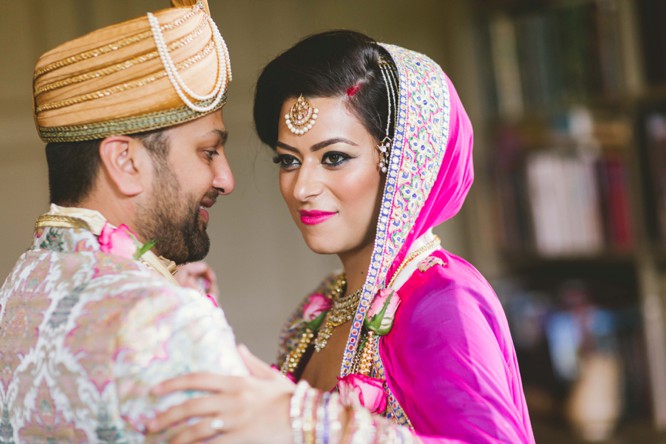 I love this kind of natural, unposed couple photography and there a sense of intimacy which I really think it perfectly sums up what it means to love your partner and to be in love.
Couple shots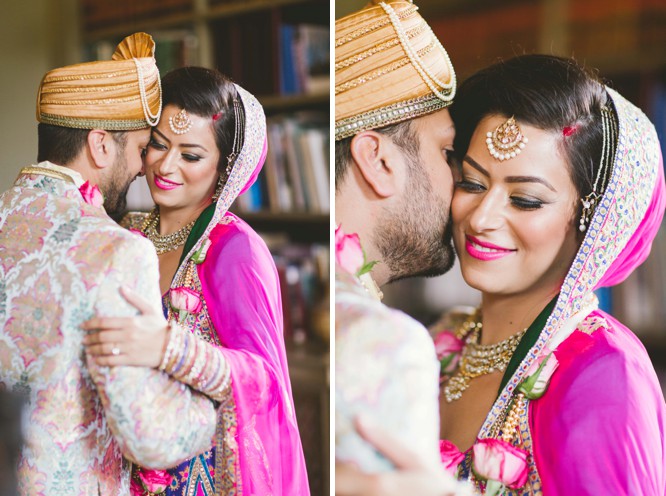 The beauty of these kind of wedding couple photography shots is they literally pop off the page of your album. The colours unique to Indian weddings just look divine in the right context.
The stunning bride pose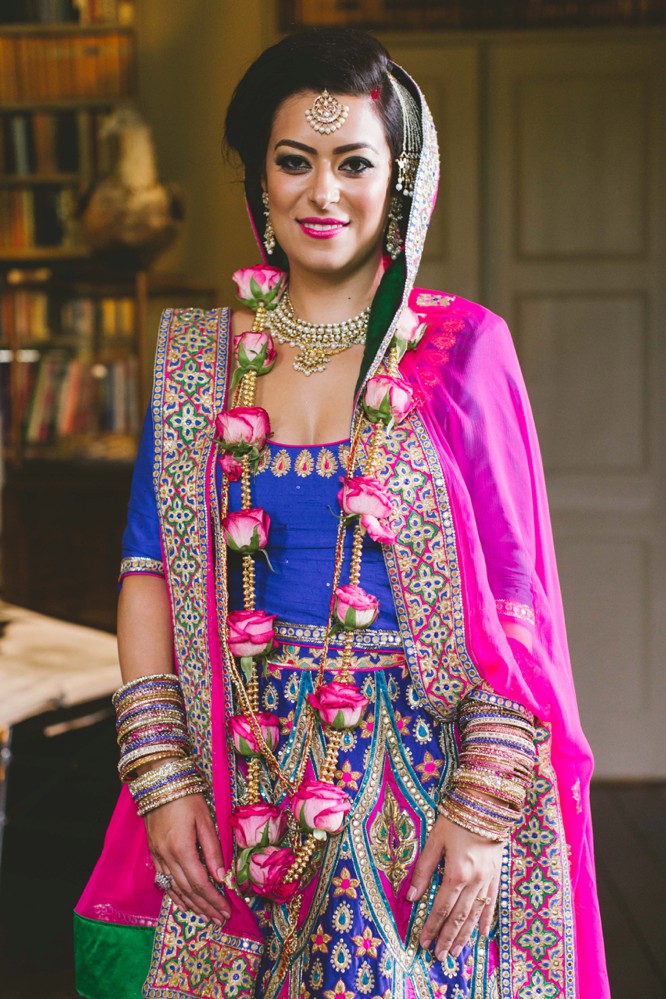 Capturing a few individual shots of the bride on her own are essential and this picture of Sara in her silk sari illustrate why they are so important.
The natural couple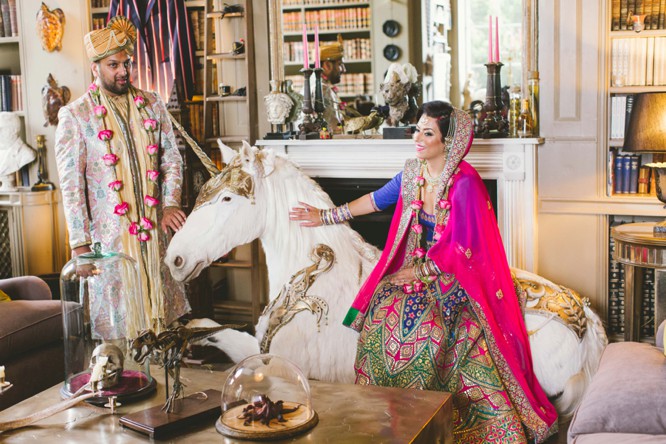 To pose, the couple should relax and feel comfortable in each others company. This photograph highlights a lovely, natural moments which the couple enjoyed.
The groom alone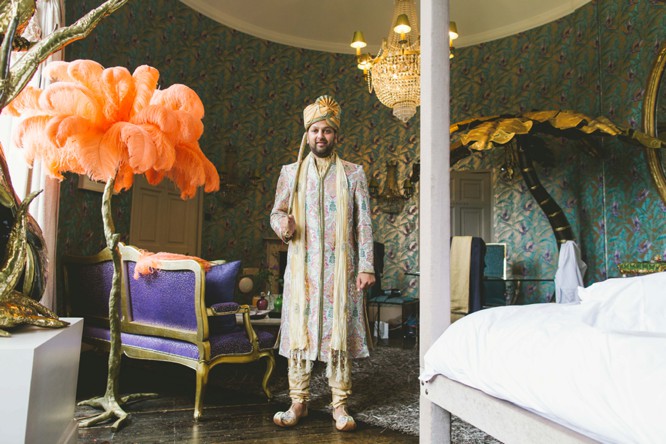 These shots don't always need to be about the bride. This particular shot was taken just before the marriage ceremony. Posing in his incredible silk sherwani, the groom Vijay looked the part complete with sword.
Romance personified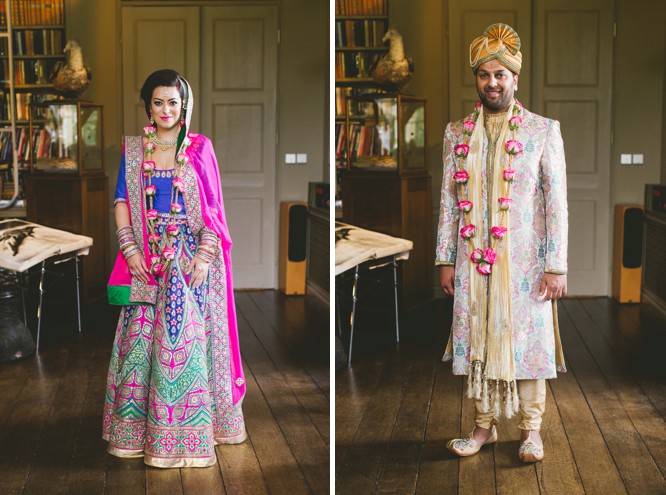 I absolutely love photography ideas like this where the couple are photographed posing alone. I have to say that within an album, these portraits look phenomenal. This type of photography is a great opportunity to see the colourful outfits in all their glory too!