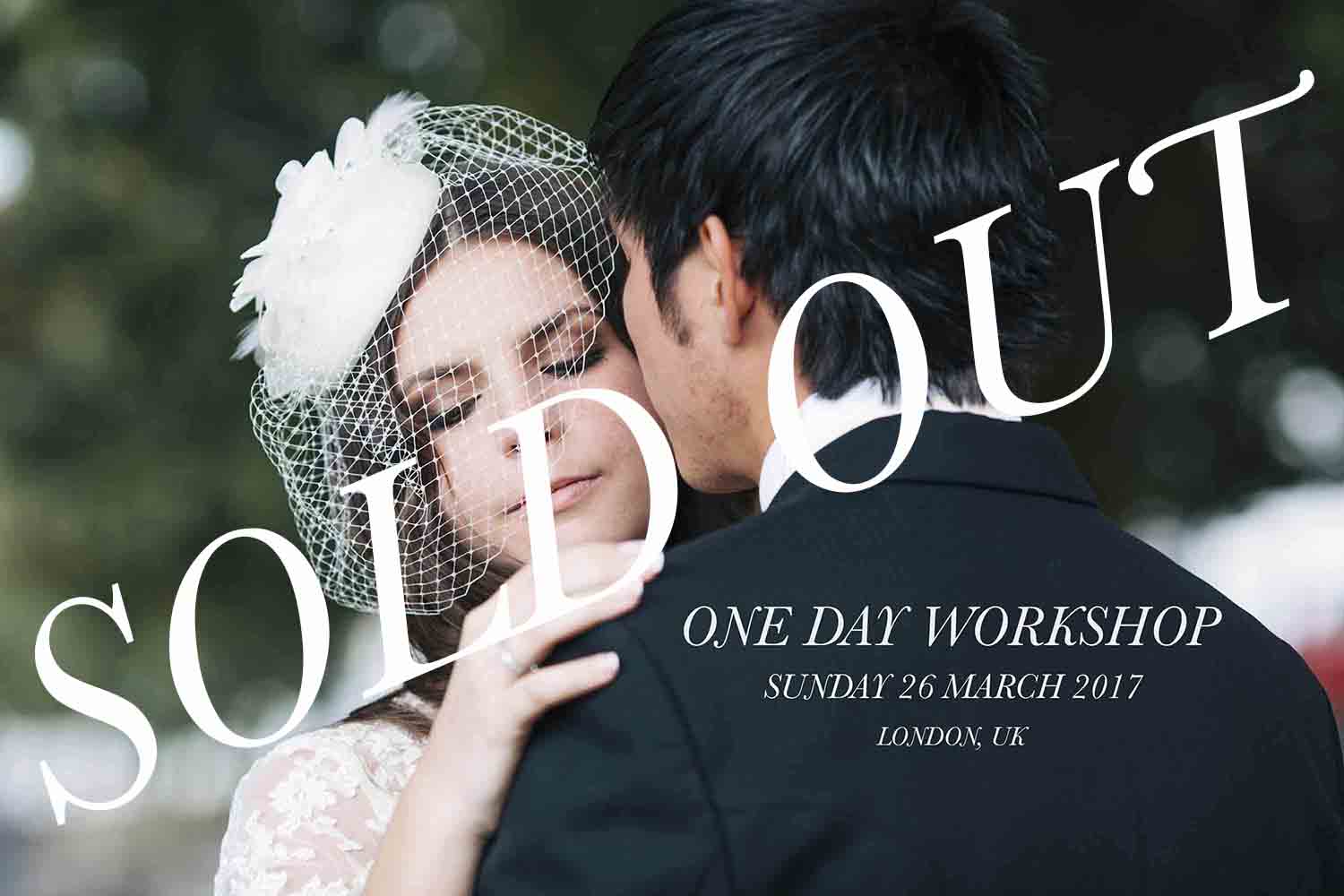 This event is now sold out
I am chuffed to announce a relaxed and intimate workshop at my home here in London.
The spaces will be very limited and allocated on a first come first served basis.
It will be taking place on Sunday 26 March 2017 from 10am until 6pm
Tickets are £249 and include a vegetarian lunch.
This workshop is for photographers that would like to learn how I run my business and exactly how I photograph in challenging locations.
---
AM
The Business: Your brand. How to target clients. Price List.
Gear: What I use to shoot. Cameras, lenses, cards, batteries etc
Workflow: Import. Back Up x 4! Post Software.
Couples Portraits: How to get the best shots.
PM
Locations: Recce. Plan and Prepare. Seeking Inspiration.
Technical: Camera settings. Use of available light. Flash.
Post: Lightroom CC. Using Presets to Process Swiftly and Consistently. Albums.
For more information about booking and payment, please click here to email me