What does the shape of your engagement ring say about you?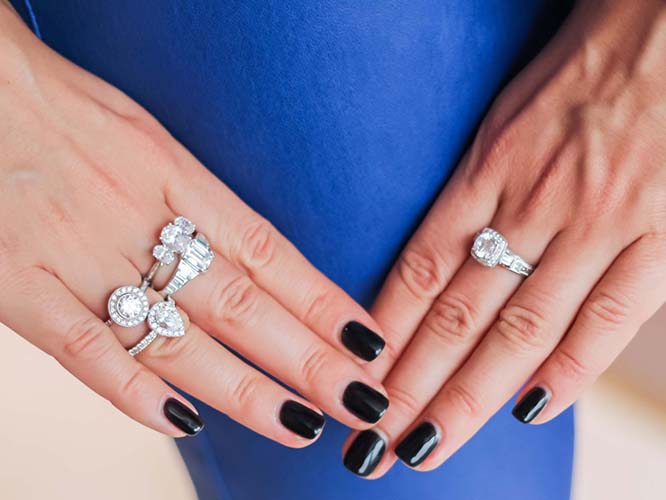 Our style and tastes say a lot about our personality, which is why the engagement ring you choose is one of the strongest symbols of all – you do have to wear it forever! So what diamond shape speaks to you, and what does it say about you as a person? Let's take a look…
Round brilliant 
This classic diamond shape suggests that you're a traditional person. You want the white gown, your Mum to wear a big hat and for your groom to shed a tear as you walk down the aisle.
Your wedding is being planned meticulously, from the champagne chosen for the toast to the number of flowers in your bouquet, you want a traditional white wedding where nothing can go wrong. You know what you like and you will always ensure things are done correctly. According to jeweller 77 Diamonds, the round brilliant 'accounts for more than half of all diamonds sold today', so it's a good choice!
Heart 
This is a relatively unique diamond shape, made for the hopeless romantic who wears their heart on their sleeve – or on their finger in this case. It's a stone for those who also love a statement piece of jewellery and for many no other stones are required on the ring band when a heart shaped diamond is set in place.
Your wedding is being organised to celebrate not only the love between you and your partner, but also potentially your parents or grandparents who prove that true love does exist. You are well loved by friends and family, who always turn to you first for advice or a kind word.
Emerald
The emerald cut is a classic and one inspired by vintage jewellery designs and old world glamour, celebrities such as Grace Kelly loved to wear emerald cut diamonds when out at shows and on the big screen.
If you have chosen an emerald cut diamond, there's no doubt you take care of your appearance, you love a bit of glitz and glamour and your wedding is your opportunity to go all out with the décor and your dress. You love a big party and more than likely host your own annual one with friends and family, whether that be for your birthday or Halloween or even Christmas.
Princess or square 
A square version of the round brilliant cut, the princess is for those who love traditional wedding styles but with little twists. Perhaps you'll hire a jazz band for the evening instead of a DJ? Or create a cheeseboard cake rather than a tiered sponge? The princess cut is for those with an adventurous streak.
The cut disperses more light so is perfect for those who like to make a statement with their jewellery. If you wear a princess cut you are likely confident, adventurous and always ready to try something new.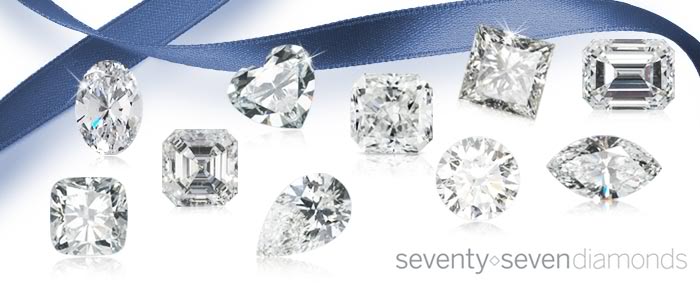 .