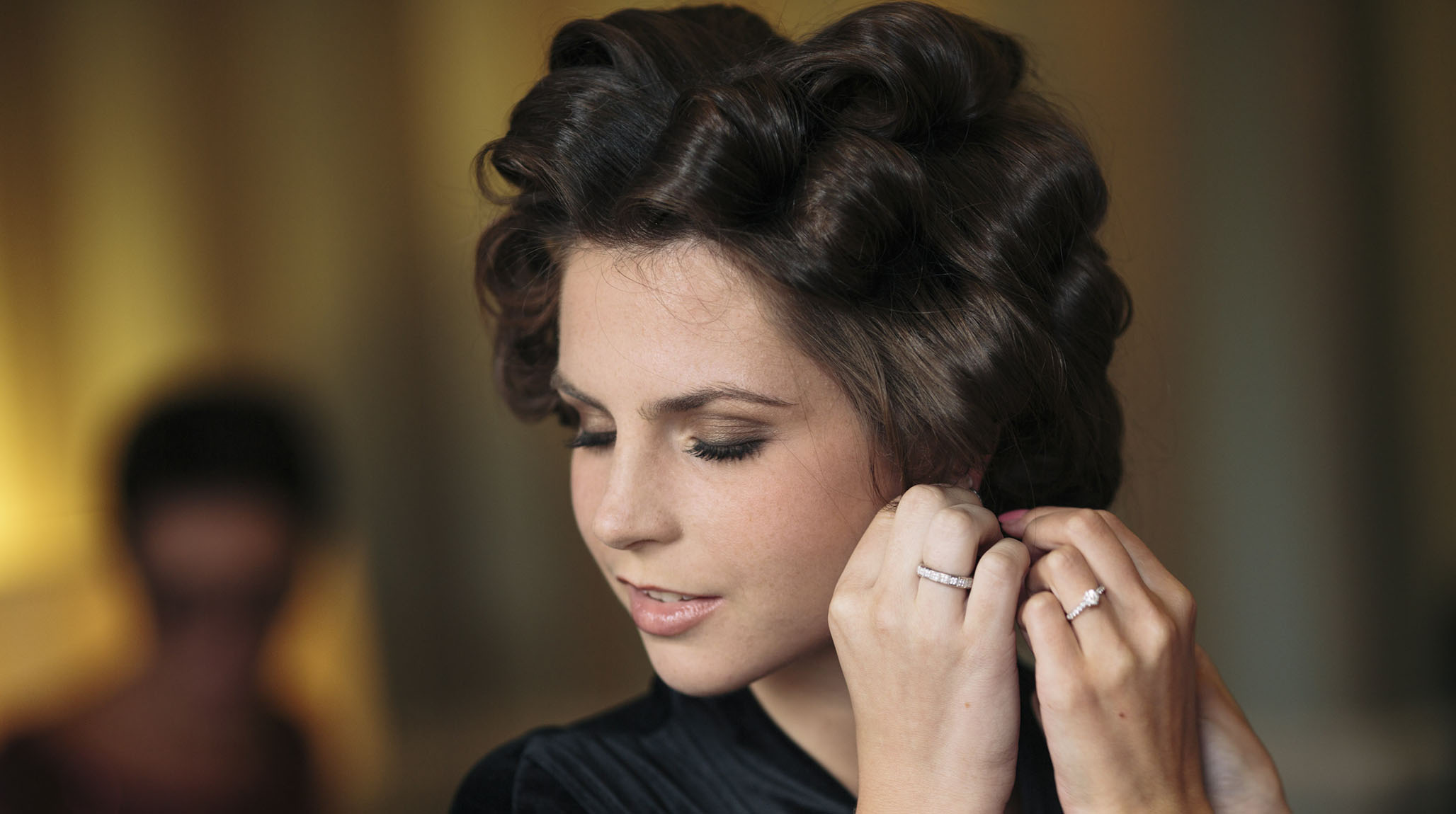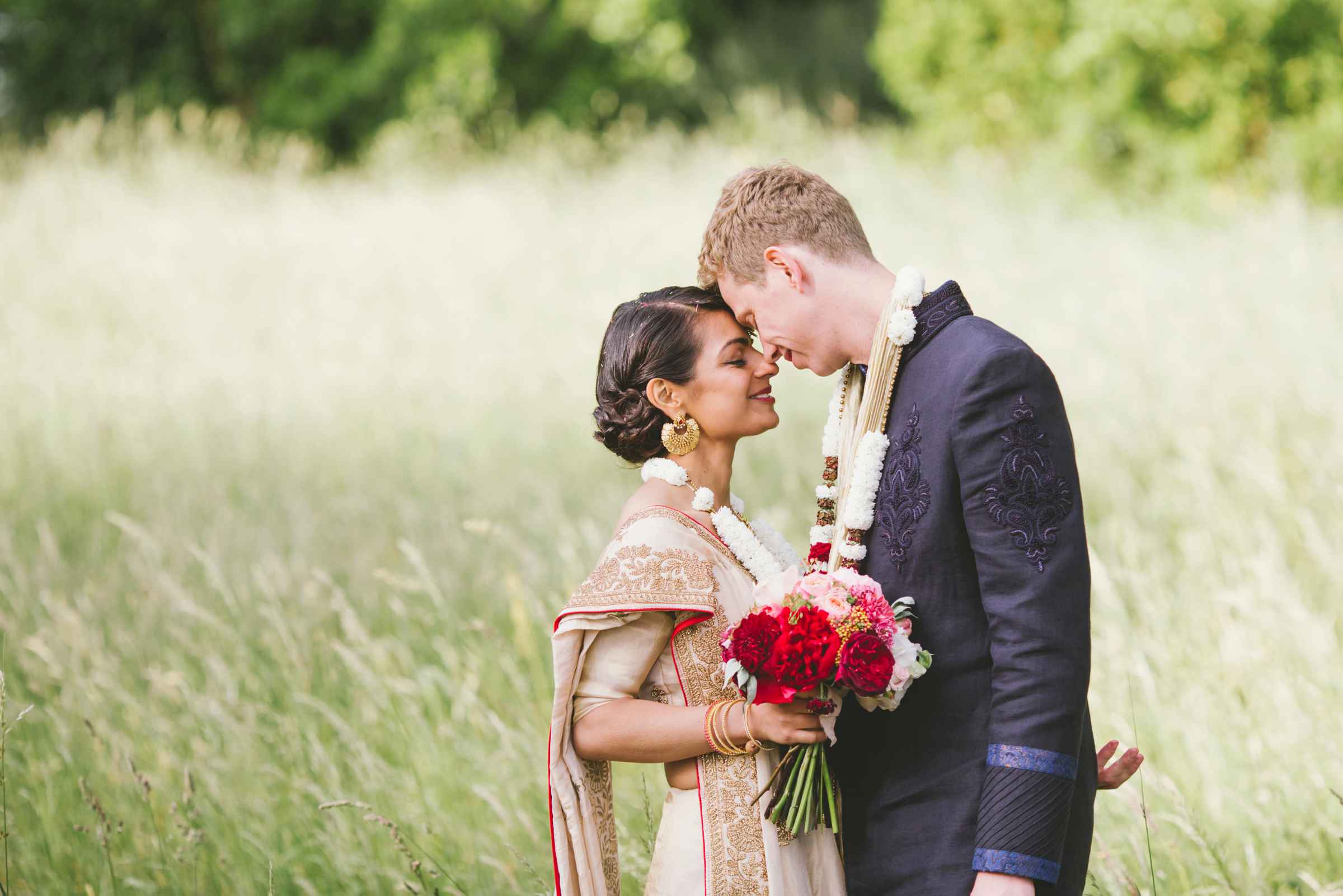 I am always surprised at the vast array of different London wedding photographer costs and prices on offer in London and the UK.
So the big questions is this.
What is a reasonable amount to spend on a wedding photographer?
I'll answer that and other questions like in the following article.
There is no doubt that the cost of living crisis is seeing couples wanting a lot more bang for their buck.
Times have changed compared to a few years ago, even amongst wealthy clients.
What you need to do is weigh up how important the photography is to you.
Next up, you'll need to allocate the most you can afford within the constraints of your budget.
Wedding Photographer And Videographer Packages London
For some brides, it would be owning that amazing pair of Jimmy Choo shoes.
Or perhaps that gorgeous £40,000 Caroline Castigliano wedding dress.
And spending thousands on wedding photography is just a question of setting priorities about how your budget is allocated.
You only need to quickly search on Google to see that there are hundreds of entry level photographers out there.
I have seen people advertising their wedding photography packages starting at £250.
Last week I saw someone advertising £100 an hour which seems insanely cheap.
London Wedding Photographer Pricing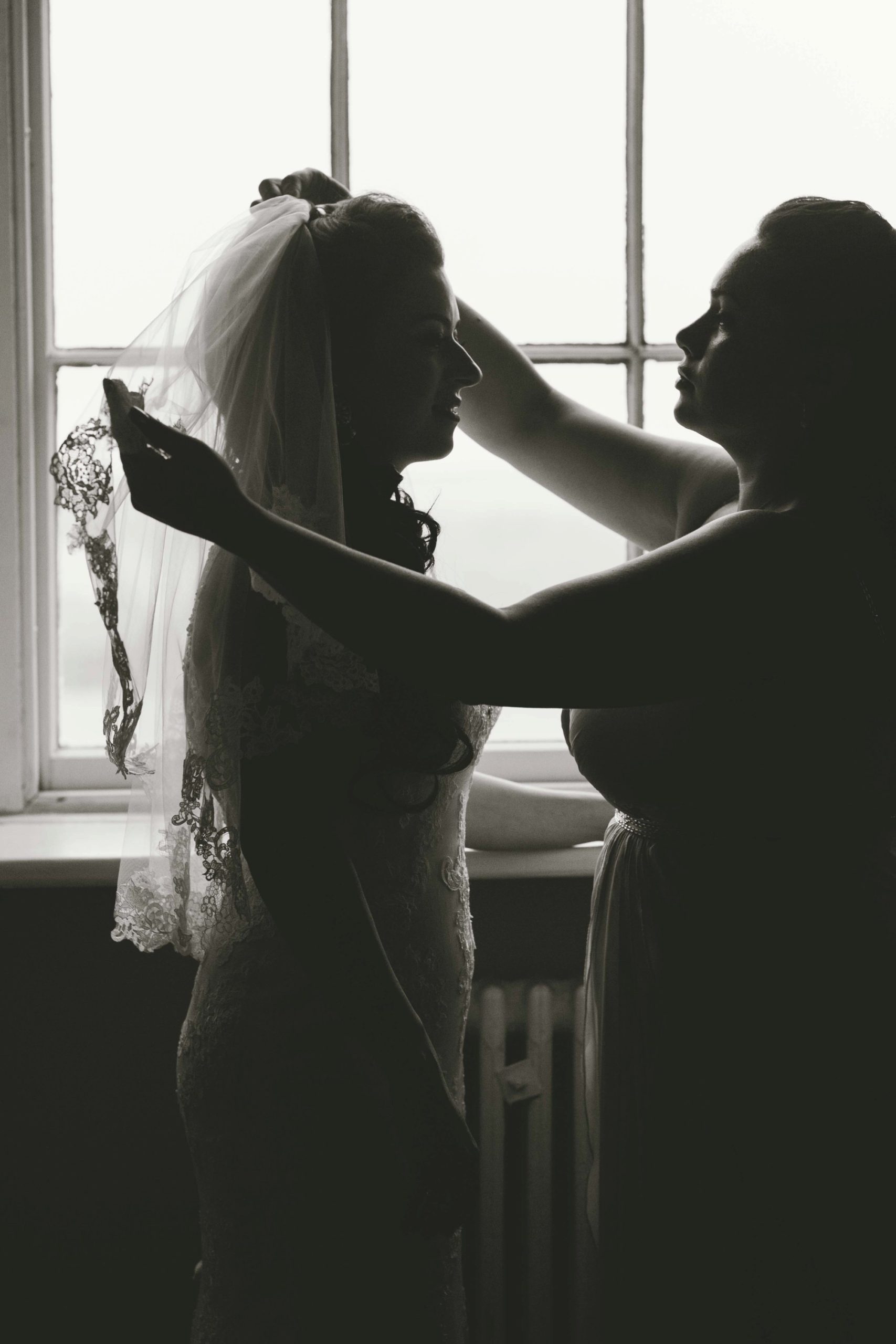 What is the average price for a wedding photographer here in the capital?
Well the mean price in 2023 is somewhere in the region of £1650.
But.... if you wanted one of the top London wedding photographers, you're going to need deeper pockets.
A snapper like Benjamin Wheeler or Ross Harvey will set you back the best part of £6k.
London Wedding Photographer Costs And Prices can vary but for one of the big guns, you'll need to spend a lot of money.
And the price mention above is the entry level price.
You won't get an album included that's for sure.
If you were thinking of splashing the cash on one of these rock star photographers, make sure to ask all the right questions.
You need to know what is included.
It's a good idea to learn what isn't included too.
Hiring a wedding photographer in London is going to cost you anywhere between £1650 and £6,000.
A very experienced person will cost more than between £2,000 - £6,000 for ten hour day.
Some of the top wedding photographers may not even supply a USB or indeed an album.
Look further afield to the US and famously one photographer Gary Fong wouldn't get out of bed for less than $100,000.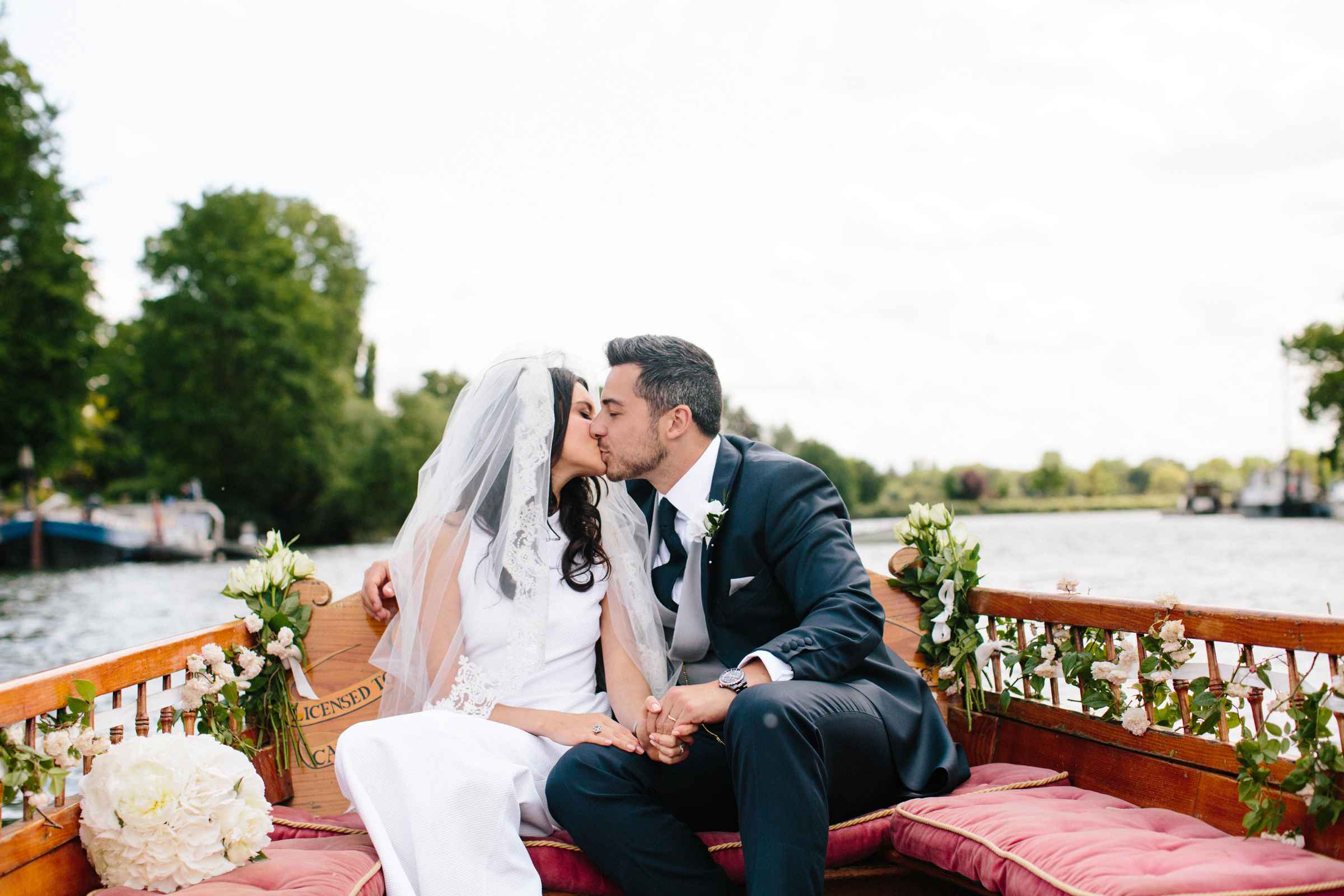 Budgeting For Your Wedding Photographer
So let's assume the worst case scenario in so far as that you have budgeted to spend only £250 on your London wedding photography.
Or if you've chosen to find a shooter on Bark, then they advertising quality photography from £375.
Your next step is to see what you kind of photographer you can secure for your budget.
Look carefully at their work and if you find someone who you like, ask to see a complete wedding.
A wedding photographer willing to shoot a wedding for £250 is unlikely to be a full time professional.
Most likely they will have a full time job Monday to Friday.
My bet is they photograph weddings in their spare time at the weekends.
Pro-photographers have a nickname for these types of shooters.
We call them weekend warriors!
Photography is a hobby rather than a profession.
Of course, therein lies the risk.
What Does a London Wedding Photographer Cost Today?
These days London is awash with photographers with varying degrees of experience which means that the fees on offer can vary hugely.
The average price of a wedding photographer in London is around £1,650 in 2022. If you were to compare the average price of wedding photography across the UK, you'd be looking at more like £1,590 so there is a slight regional difference.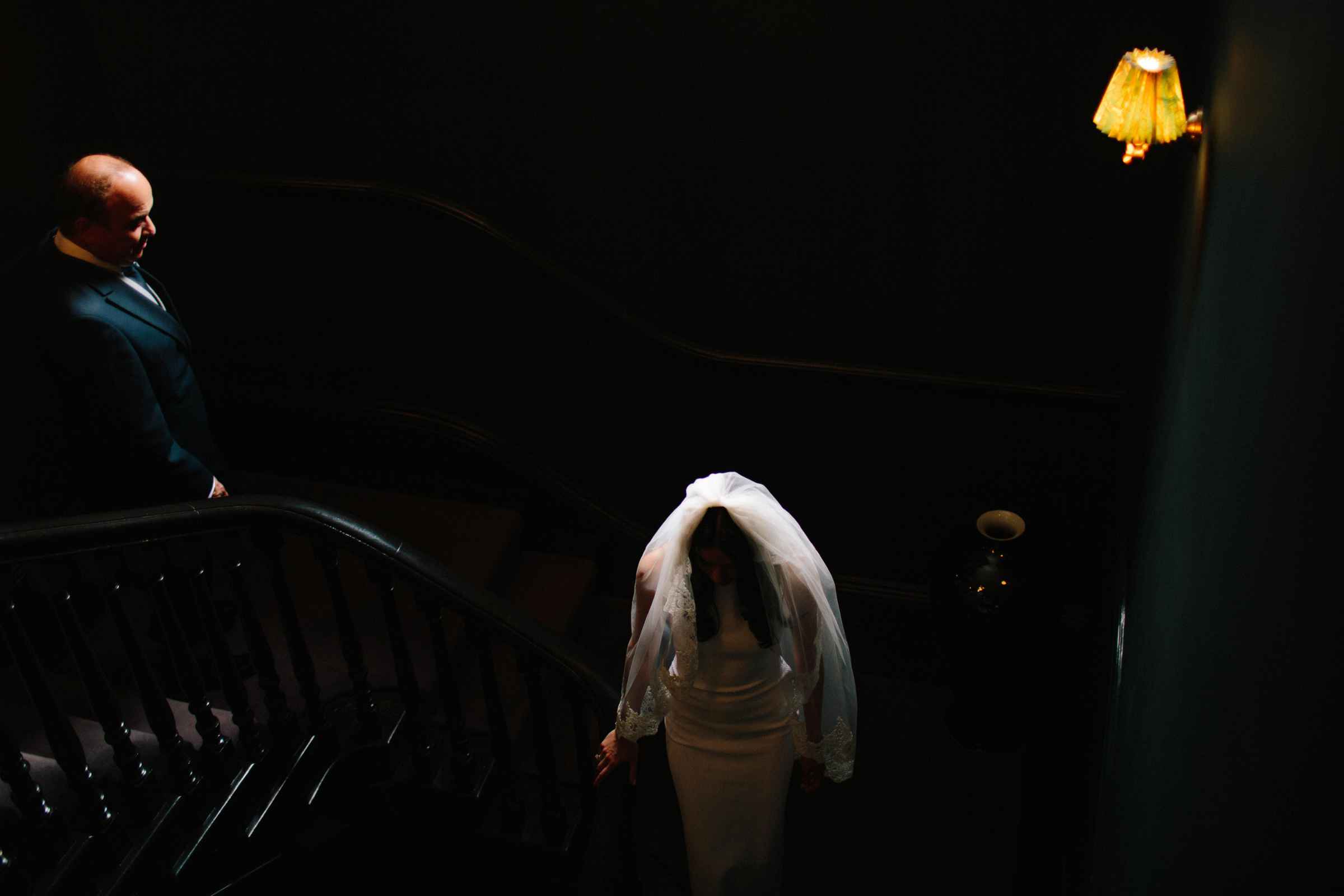 London wedding photographer costs and prices.
A part time or student photographer is unlikely to supply you with professional wedding photographs.
So the question you have to ask yourself is this.
What happens if I return from the honeymoon to find I disappointed with the wedding photos?
If photography is not important to you then I understand.
Perhaps you have a tight budget?
Then obviously this option is right for you.
Though you will naturally need to tread very carefully.
You might also consider looking on Gumtree as you may find a photography student who will even offer their services free of charge and at least they will have some formal training behind them.
A word of warning.
With someone who is learning the craft, you are taking a risk.
I think you need to prepare for all eventualities both good and bad.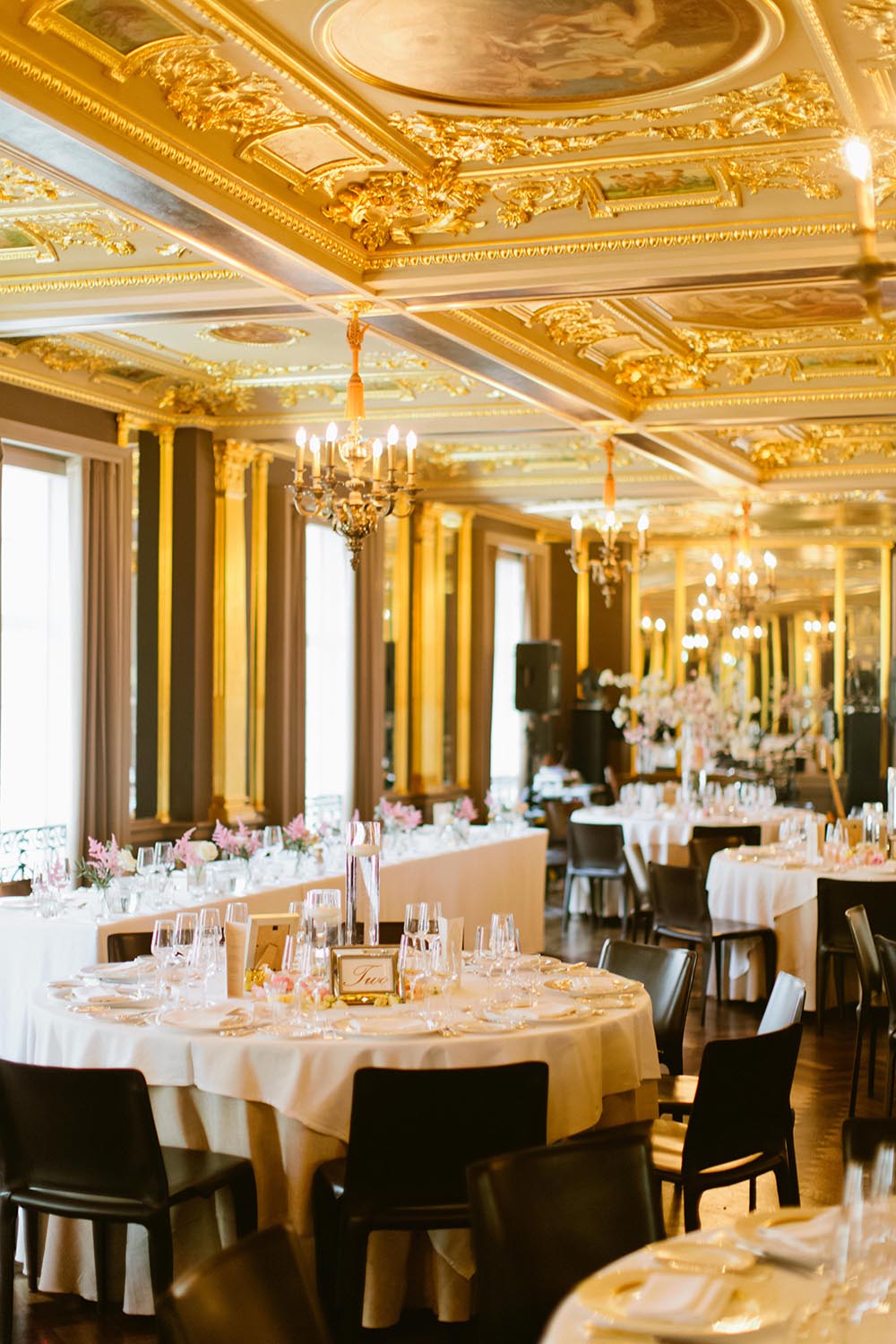 Why are wedding photographers so expensive UK?
The knotty question of UK wedding photographers being so expensive does come up a lot.
And I guess a lot of that comes down to perception of what is considered cheap and what's expensive.
In the U.S., for some reason, brides and grooms spend a lot more on photography than they do in the UK.
Like a LOT more.
In 2021, the average spend for a wedding photographer in the USA was between $3,000 and £6,000.
You'll be shocked to hear how much that is in £.
It's £2,475 to £4,950.
In the UK as I've already mentioned previously, it's somewhere around the £1600 mark (give or take) as a median figure for the whole of the UK.
Sam and I got married in 1999 and we spent £1,000 for our wedding photographer for two hours photography coverage.
That was considered really cheap even back then and that's 24 years ago.
In 2023, I regularly see wedding photographers London offering their wares on Google for £200.
80% less than we spent more than two decades ago.
Bark are advertising wedding photography from £375.
Believe me, it's simply not possible for professional wedding photographers to be charging such money as a full time job.
The numbers do not stack up.
The only way to survive earning that kind of cash, would be if it were a part time gig.
These photographers would have some other means of support.
Another revenue stream aside from the wedding photography.
So how much should you pay for a wedding photographer UK?
Or in other words, how much does a wedding photographer cost UK? That is something which you will both need to determine based on your budget.
As a rule of thumb, it's recommended by the wedding website Hitched that couples invest between 5-10% of their total wedding budget on a wedding photographer.
5% is considered a baseline minimum.
With the median wedding coming in at around £31k, you would be looking at spending around £1550-£1650.
They go onto say that if photography is considered a priority that level of investment will rise to 10% of the total wedding budget, so based on a £31,000 total spend, that equates to £3,100 or even more.
I know a tonne of the best wedding photographers UK charging £6,000.
The bottom line question remains: is a photographer worth it for wedding?
And how do I choose a wedding photographer UK?
London wedding photographer costs and prices: as a professional photographer myself, of course I will argue the case for an investment in one of the best wedding photographers you can afford.
It's all very well spending out on a lovely dress, shoes and veil etc but if you haven't got any decent pictures of them, you will be relying on memories.
And speaking from experience here, I wish we'd spent more to get one of the top London photographers instead of going for the affordable option.
For sake of another thousand pounds, we could have secured the services of a really top artistic wedding photographer.
Anyhow, that's in the past so I/we can't change that decision but I would just say, if you can, try and eek out a bit more of your budget for pictures.
You will have them forever which is why I like to call them "forever memories".
Even though our wedding album isn't what we had hoped it would be, it's so lovely to reminisce and remember those loved ones photographed who are no longer with us.
London Wedding Photography
In closing, it probably won't surprise you when I say I'm evangelical about wedding photography.
As a full time professional wedding photographer, I take my profession very seriously indeed.
I consider that your wedding photographs are amongst the most important investments you will make in your wedding.
You can spend thousands on a fancy designer dress and shoes, on a lavish cake and a gorgeous venue but if your wedding photographs are disappointing there is nothing you can do.
You can't re-shoot a wedding.
Well I suppose you could but can you imagine trying to organise a date for all your wedding guests to come back to re-stage your wedding?
I heard of it happening about 20 years ago.
London wedding photographer costs and prices, the story continues below...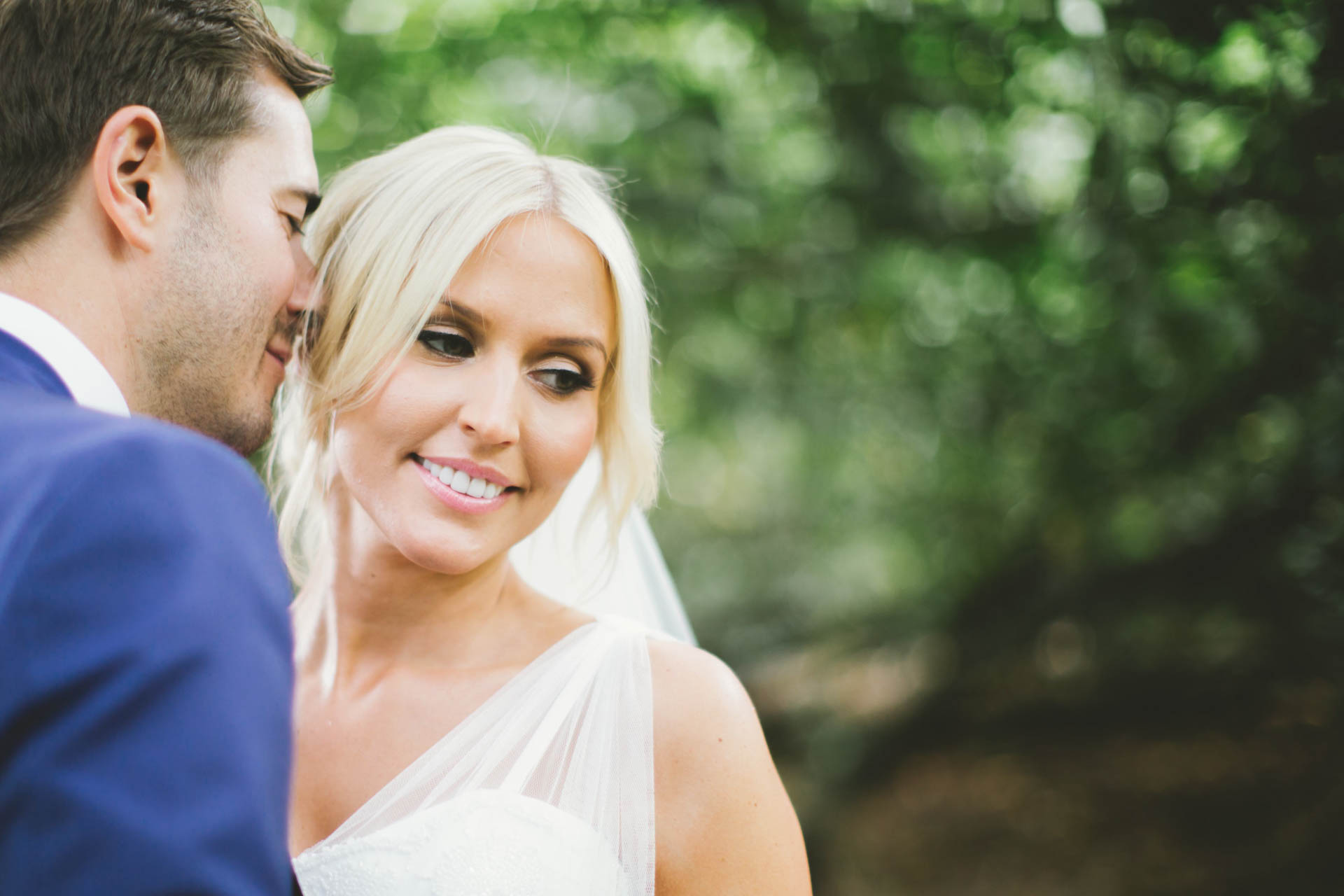 A wedding photographer, who was shooting on film, lost all her photos when the lab ruined her film in the processing.
Luckily the insurance paid out for the wedding to be re-shot, but that is rare.
I believe that your wedding photography is as important as your dress and your shoes, perhaps even your venue and your flowers combined.
Why is that?
London Wedding Photographer Costs And Prices.
Without stunning photos of you wearing that stunning gown, you will be just relying on your memories.
Over time, that memory will fade.
I'm not sure about you but I think a memory is not the same as a breathtaking photo.
I love nothing more than a beautiful photo.
And what better way to remember your most important day, then with a few hundred incredible moments.
Captured by someone who loves what they do for a living.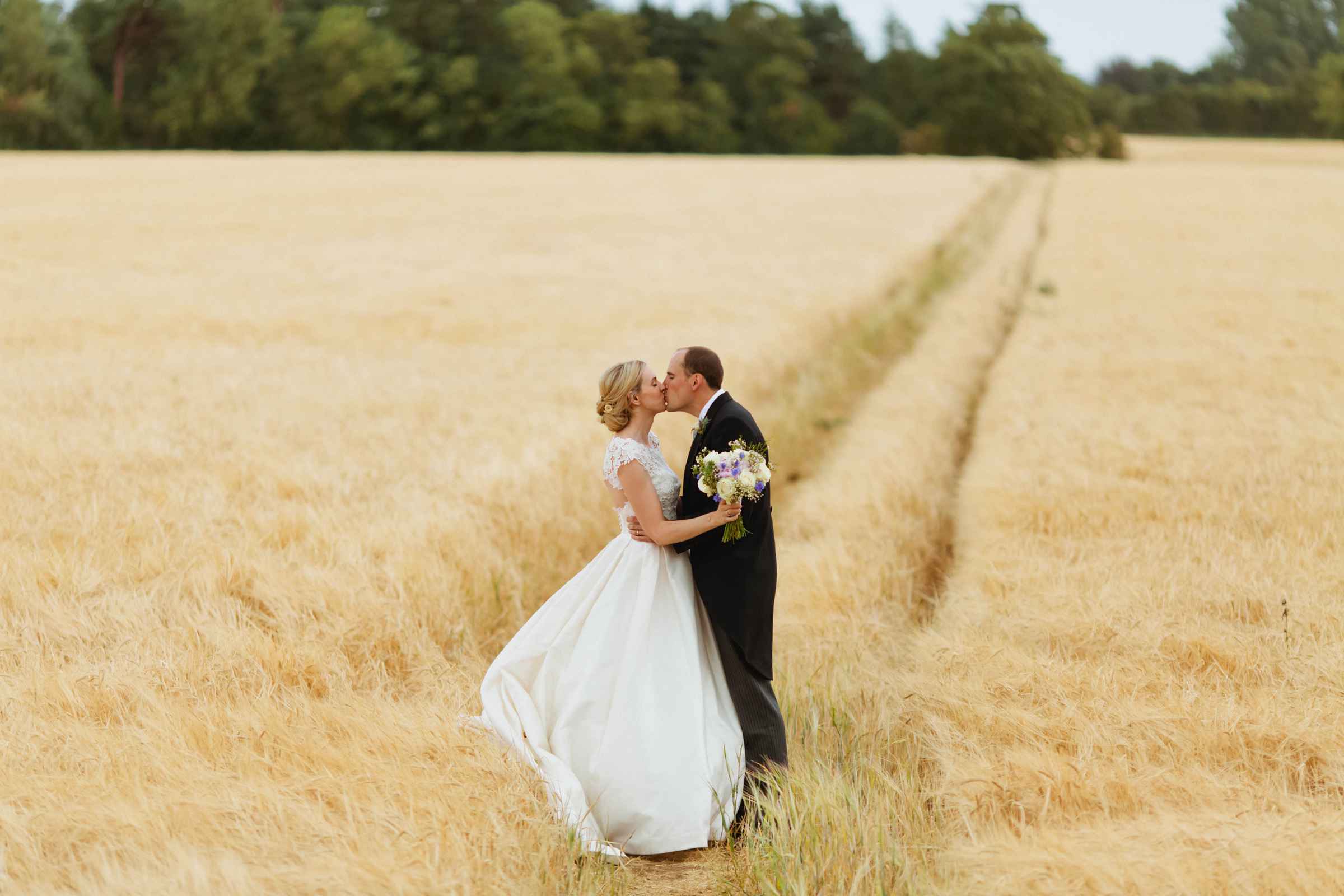 "Fairytale photography! Phil and I can barely believe that it's us in our wedding photos as they look like a fairytale (complete with wind machine!) They are so beautiful and we have received the same comments from friends and family saying that they're the best wedding photos they've ever seen. You captured the very essence of our day; the smiles, the small details, the setting, the joy and emotion of the occasion. We both wanted photos in a specific remote countryside spot that is very dear to my heart and you immediately got it and embraced the location! We felt very comfortable in your reassuring presence and had a lot of fun in the process. We're incredibly pleased with our photos and cannot thank you enough. We are recommending you to all our recently engaged friends!"
Katie & Phil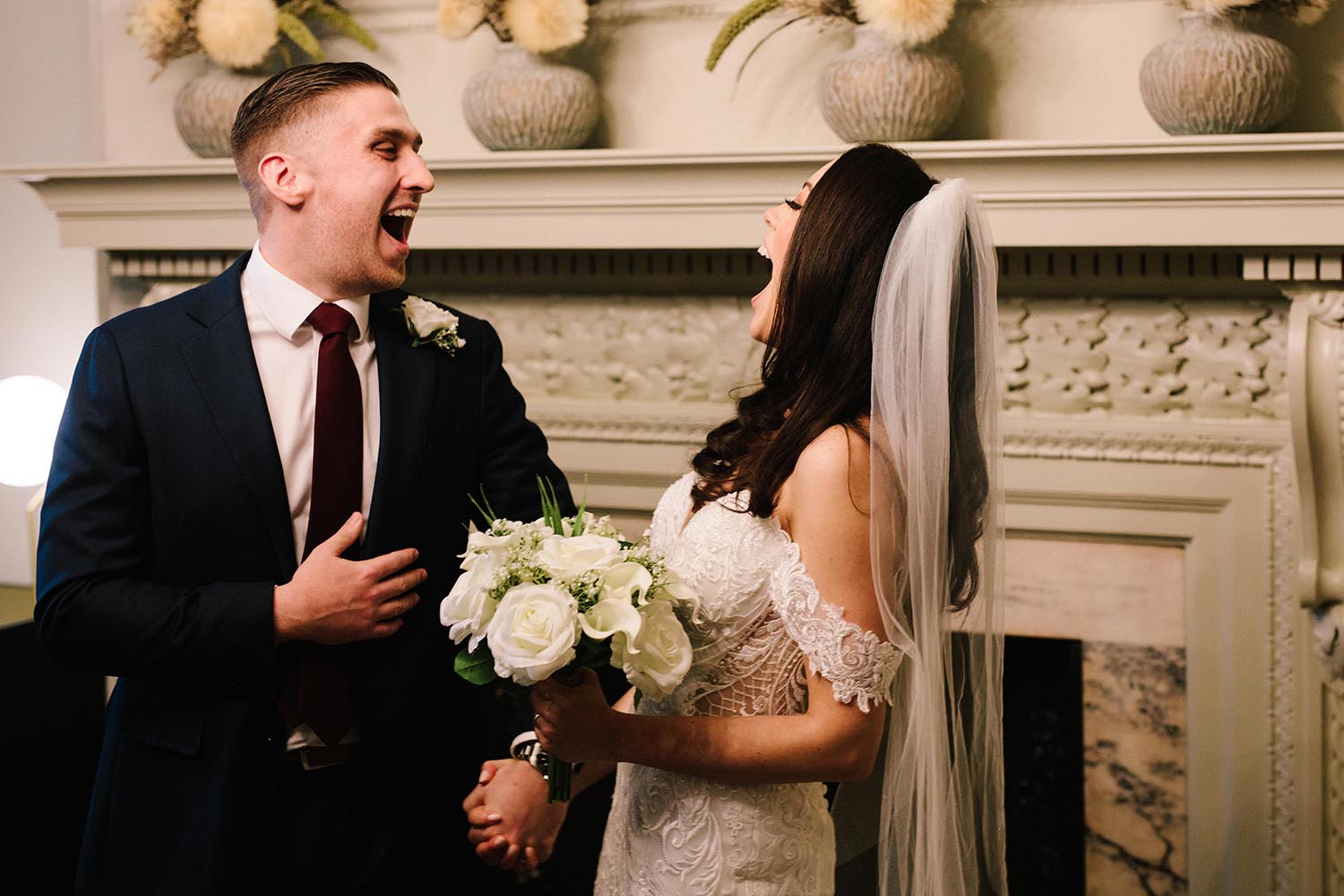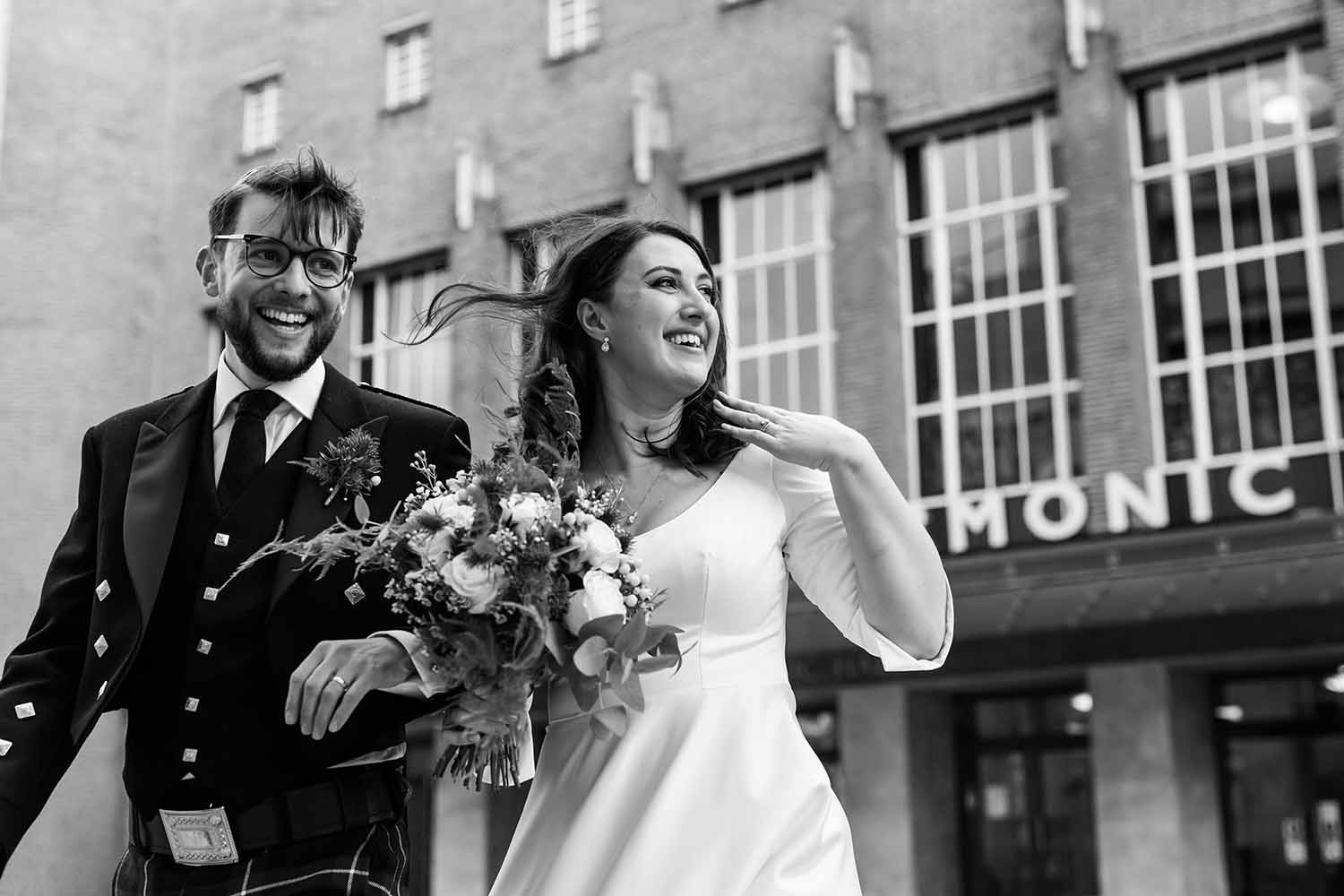 No doubt by now you will have the measure of me and how I work.
Hopefully you will have realised by now that I am more than just a guy with a camera.
I have photographed almost five hundred weddings as a London Wedding Photographer for couples over a career spanning more than ten years.
I bring to the table a huge amount of practical experience and wise words to ensure your big day goes as smoothly as is humanly possible.
I love capturing all the little things that you will be too busy to notice.
The discreet way in which I work means that I blend seamlessly into the surroundings instantly making you and your guests feel relaxed and comfortable in my company.
I'm really thrilled that you've had a chance to have a good look through my portfolio and are considering taking things one step closer.
My background is most probably a bit different from other wedding photographers that you will come across. I spent almost fifteen years as a Producer and Creative in the TV industry working for Sky and ITV and had my fair share of success along the way. During that time I was also a passionate photographer though more recently I've turned my attention towards creating a boutique photography business.
Today, my primary focus is wedding photography and I am a huge fan of what's known as visual storytelling, very much aiming to tell a story of the day through pictures. That said, when I shoot a wedding I always make sure there is plenty of room for my signature fashion inspired images. My philosophy is that nothing should be forced or contrived, just super cool imagery for you to cherish for the rest of your lives.
It is my belief that your wedding day should be a day to remember, and when I say that, I mean the entire day. I like to arrive as early as possible and follow the whole of the Bridal preparations and the Groom if I'm allowed. Plus of course the ceremony, the details, formal portraits, family group pictures, the couple shots, the reception as well as the all important party afterwards.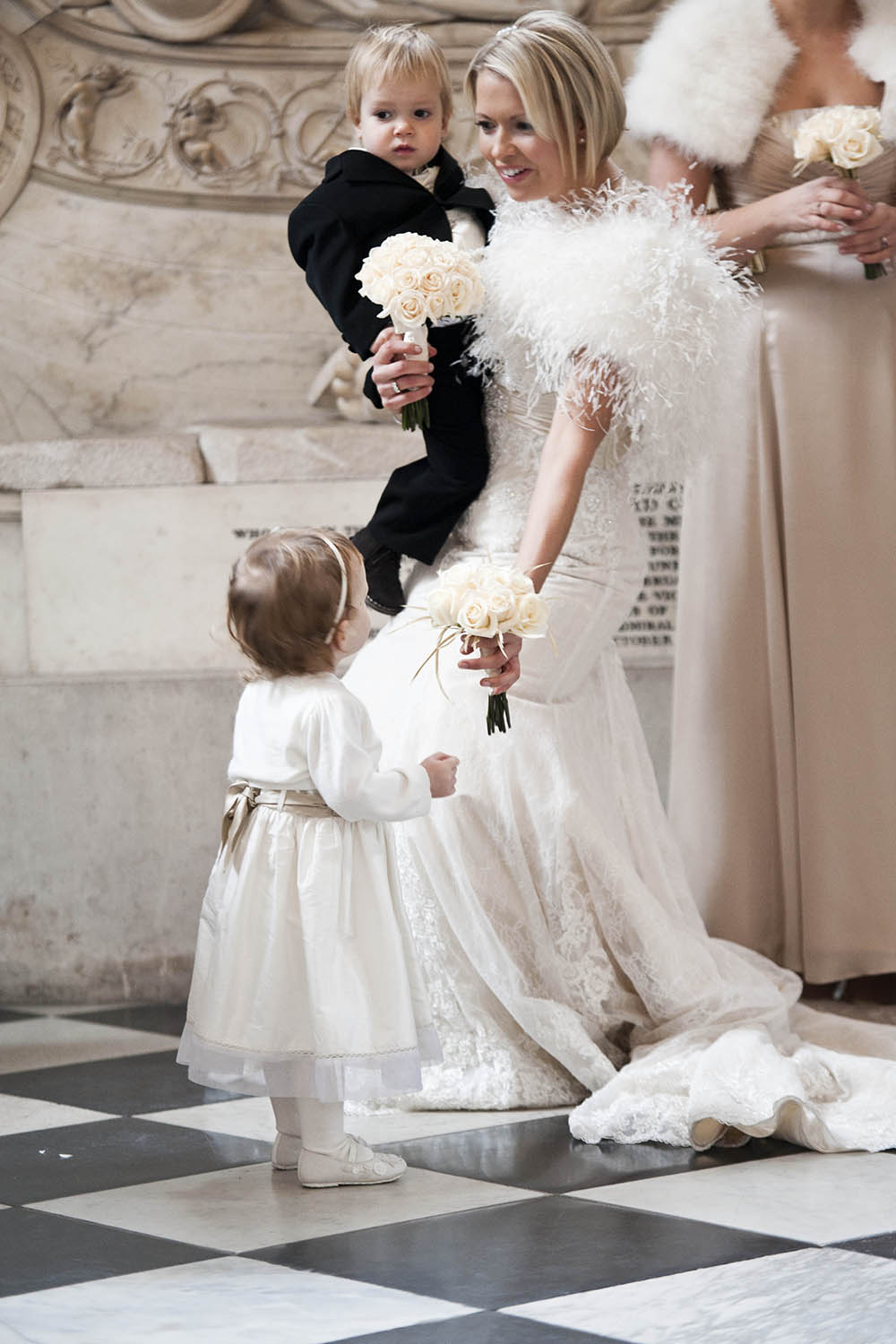 Most wedding photographers tend to offer 6-8 hours coverage. Though I believe that some of the best and most memorable moments happen when the party starts and everyone really begins to let their hair down.
I rarely shoot less than 10 hours though most coverage tends to last 12 hours or more, and so far all my couples have loved having me around all day. One of the main reasons why I decided to pursue wedding photography is that I found that traditional wedding photography looked so bland and predictable. The more I looked around, the more I saw the same kind of work.
Pictures which I felt didn't fully capture the spirit and the raw emotion of the day at all mostly of couples looking really awkward staring at the camera with cheesy grins. When you look back at your photographs in ten years time, you want to open your wedding album and be taken back to the day.
You should be able to look at the photos and remember exactly how you felt when the photographs were taken.
Wedding & Couples Photographer