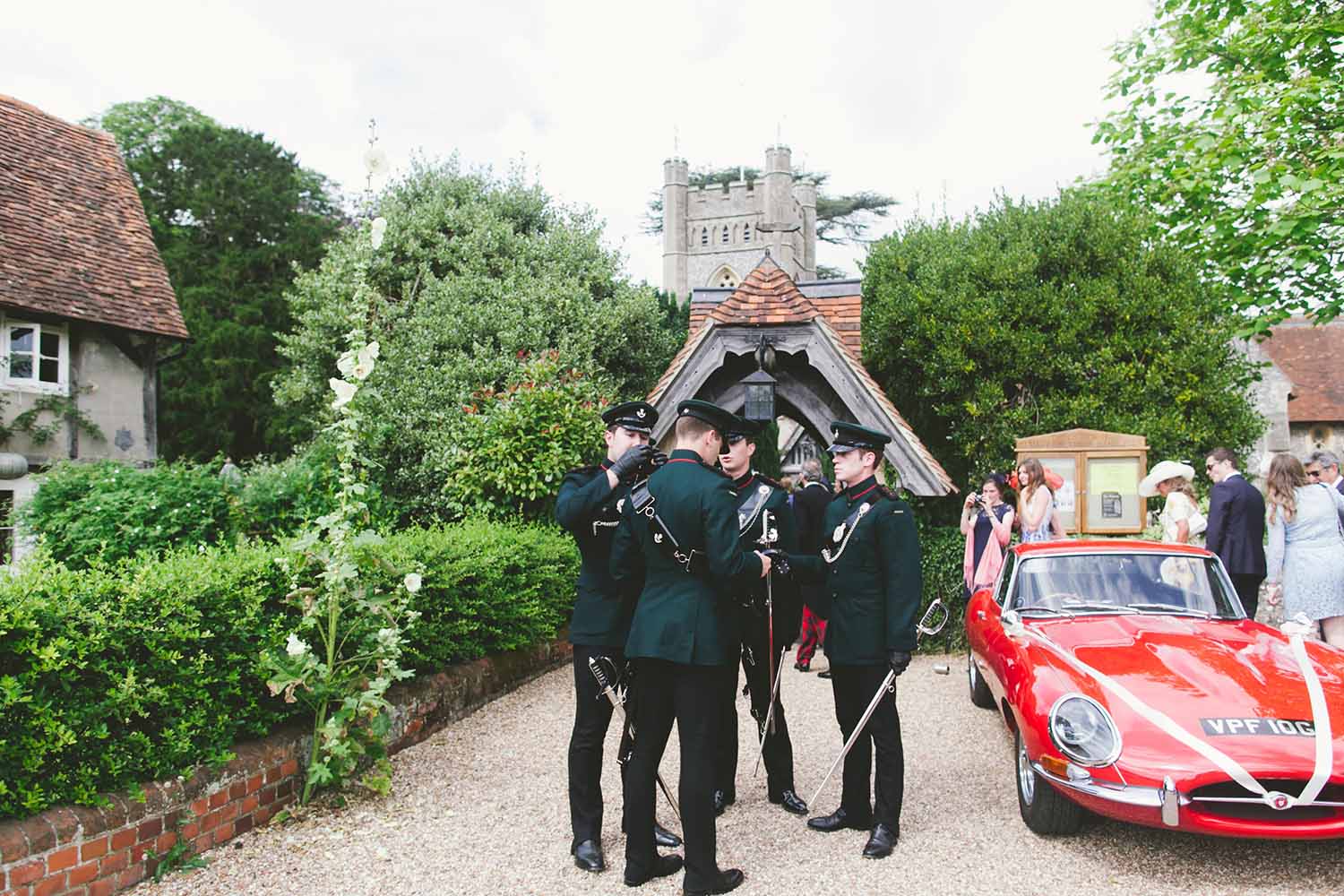 5 Great Wedding Etiquette Tips
If you are invited to a wedding as a guest for the first time, or maybe you are a part of the main wedding party as either a bridesmaid, usher or groomsman.....or perhaps you're simply turning up as a wedding vendor then please read on.
However you made it onto the list, if you are looking for 5 Great Wedding Etiquette Tips to help you navigate your way through the big day, then this you may find helpful.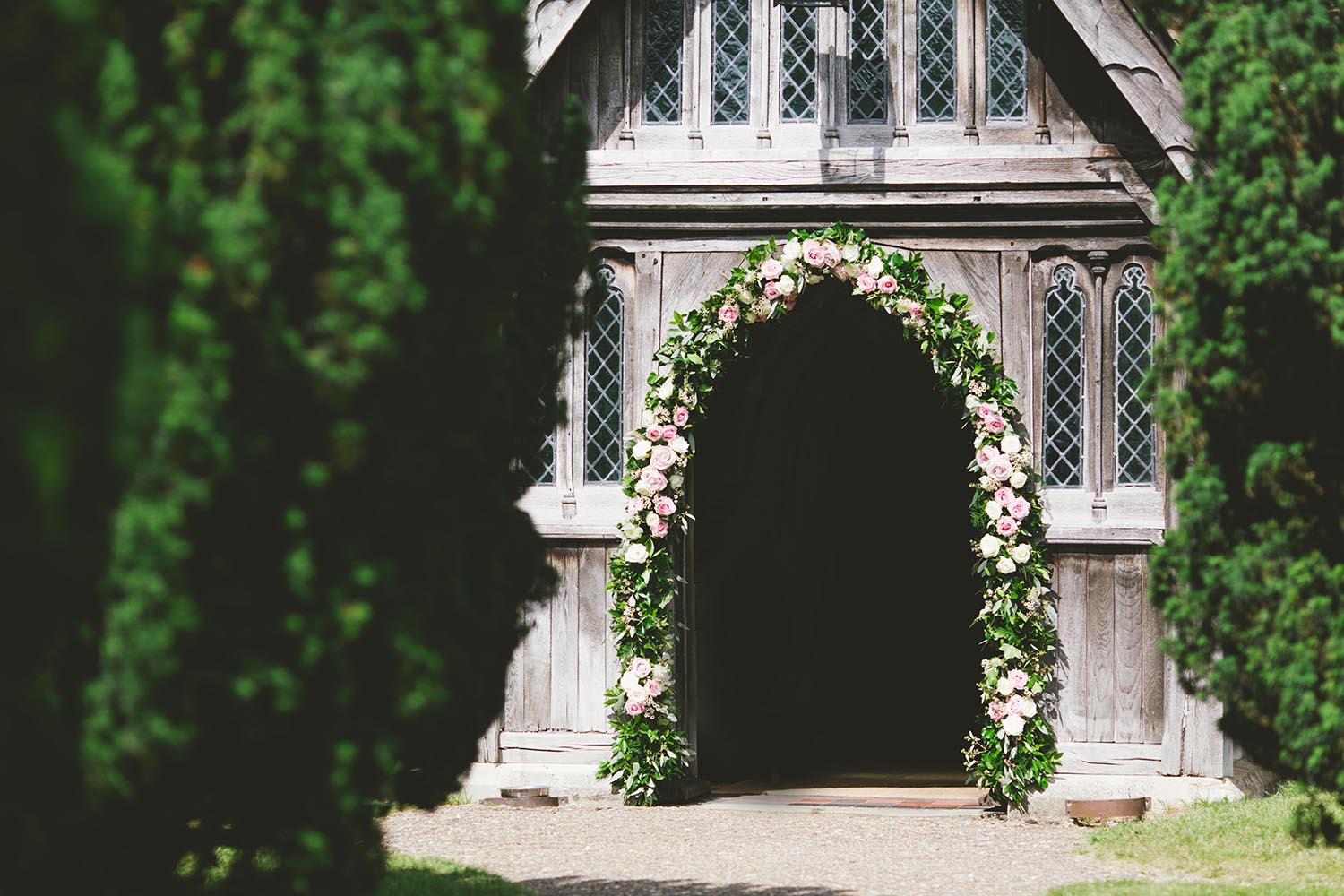 On this biggest of all occasions you should understand the absolute importance of trying to blend into the crowd.
What you definitely don't want to do is to become a talking point for all the wrong reasons and stand out.
That is certainly not good wedding etiquette!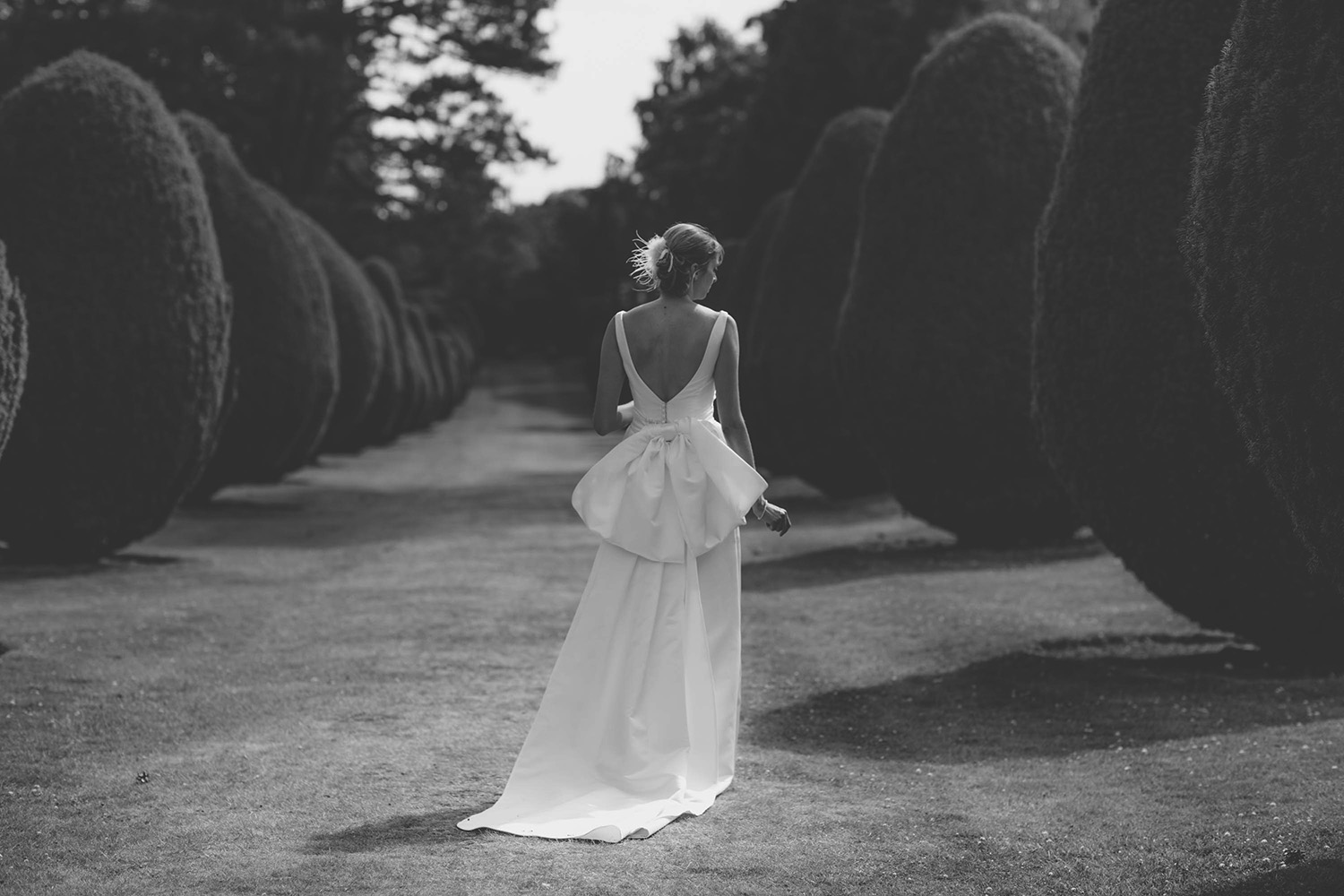 Your role, whatever that looks like (guest/bridesmaid/vendor) is to do everything you can to support the happy couple.
What you patently don't want to do is bring added stress because that is the last thing the couple want or indeed need.
The Bride and Groom will be enormously grateful that you were there to support them and help make their special day unforgettable.
So to kick things off, here are a few words of wisdom outlining my favourite wedding etiquette tips to make their day flawless as possible.
1. Don't Be Late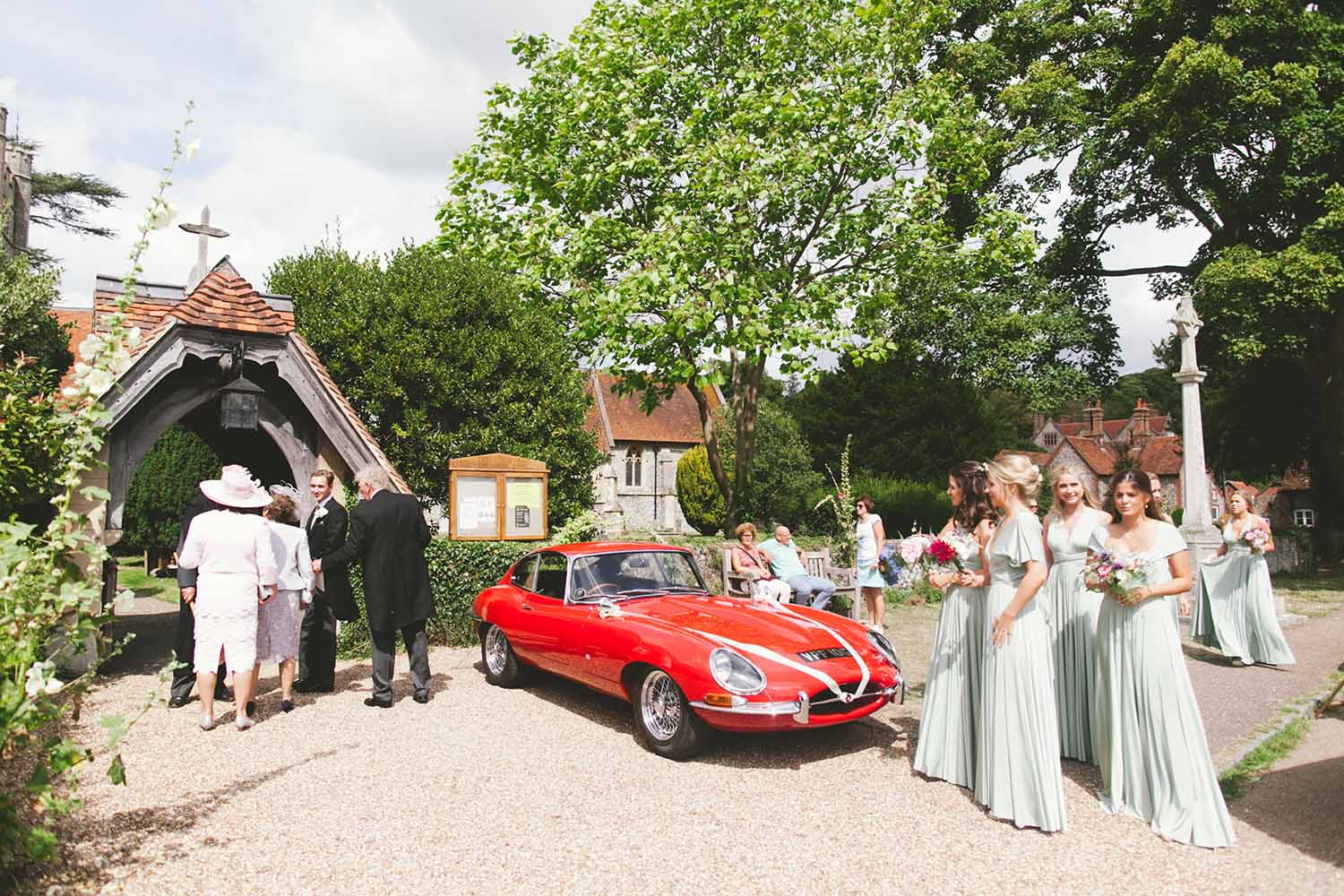 This is a big one and it's a very important one and it deserves to be at the top of my 5 Great Wedding Etiquette Tips for a very good reason.
Oh my goodness, please don't arrive late.
It goes without saying that it is absolutely crucial you arrive on time.
It's the height of rudeness to arrive late for a wedding.
Whether you're an invited guest or playing an important part in the main wedding party, it's so important you arrive in a timely manner.
Actually, if you're one of the wedding vendors there's no excuse arriving late. You simply must arrive early.
It's much better to arrive an hour early than turn up three minutes late.
Sorry to keep harping on about it but this is important.
So why not arrive ahead of the time you've been instructed to?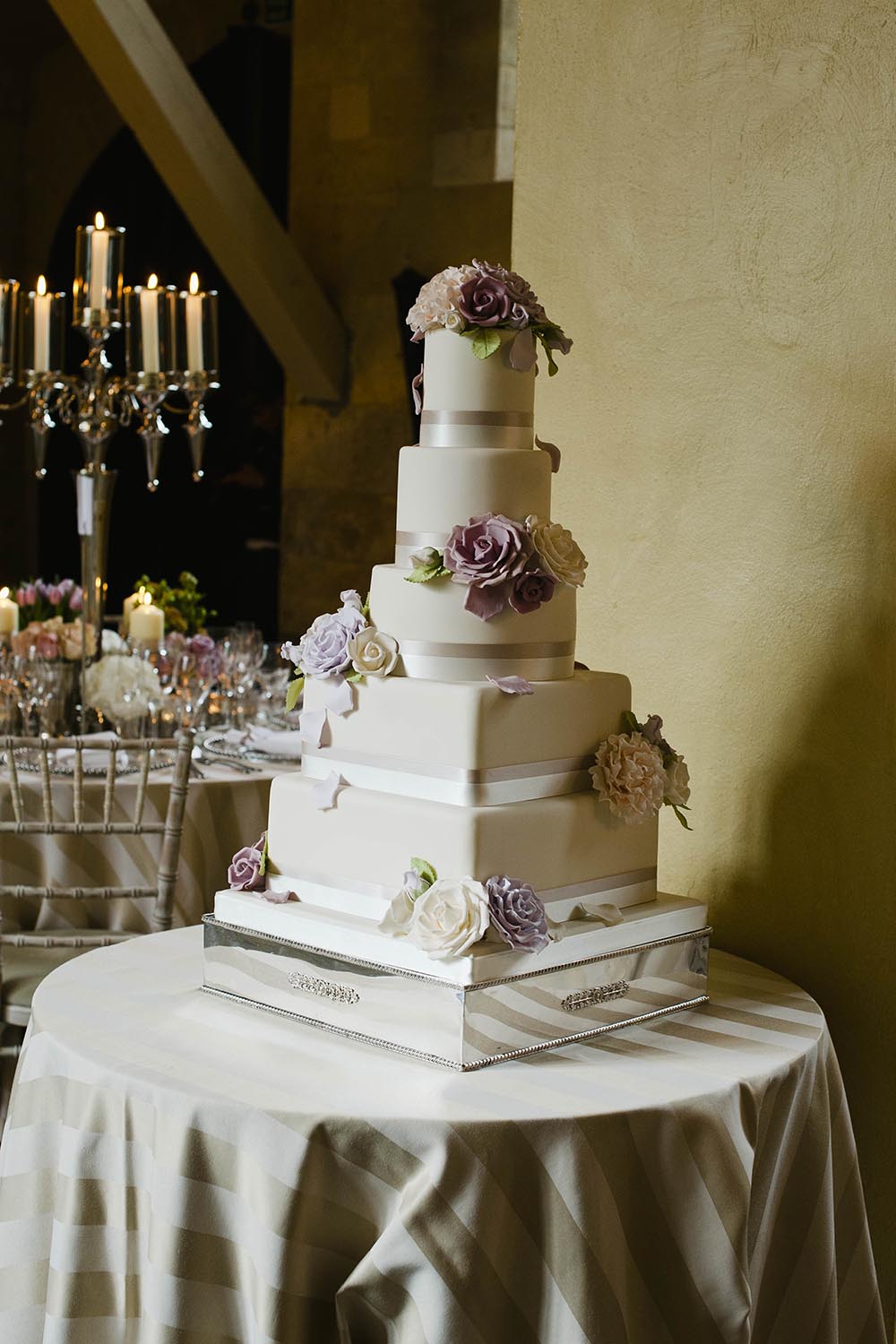 If you're one of those people who isn't great with timekeeping (you know who you are!), then prepare in advance.
Make sure you have everything ready the night before.
Don't faff around being disorganised on the morning of the wedding, ironing your outfit, cleaning your shoes, finessing your hair.
Whatever it is that you think you might need to do, make sure it's all in hand the evening before.
Then come the morning, everything will fall into place effortlessly and you will be calm, organised and hopefully on time so you can breeze into the wedding unflustered.
However, perhaps circumstances beyond your control has meant that you do arrive late.
Maybe there was an accident that meant you were stuck in traffic for hours......5 Great Wedding Etiquette Tips.
I have arrived late once in 13 years and though it was well beyond my control, regardless the whole experience was quite stressful.
I was due to arrive at the wedding six hours before the wedding was due to begin.
I was due to capture the bridal hair and make up, the groom and his groomsmen preparations as well as all the usual all important wedding venue establishing shots etc
Instead, I was stranded on a motorway at 8am because there was a road traffic accident just ahead of me in which someone had been run over and died while changing a flat tyre.
I was sat in gridlocked traffic for more than six hours while accident investigator inspected the scene.
In the end, miraculously I arrived at the wedding ten minutes before the ceremonial proceedings were due to begin though it was awful to have missed out on the mornings preparations.
Fortunately, the couple were incredibly understanding and realised it was all well out of my control and there was not much I could have done.
The wedding was not far from my home and I had already allowed for my arrival six hours before the wedding!!
So if you are prevented from arriving on time and if on your arrival you find the ceremony has already started, then as I see it, you have two options.
Either a.) find a way to slip in unnoticed via a side entrance or b.) or if there's isn't a discreet way of entering, I highly recommend simply waiting outside until everyone leaves.
You will want to avoid drawing attention to yourself by turning up late and then using the main entrance doors to make a grand entrance, interrupting the wedding in the process.
2. Offer To Help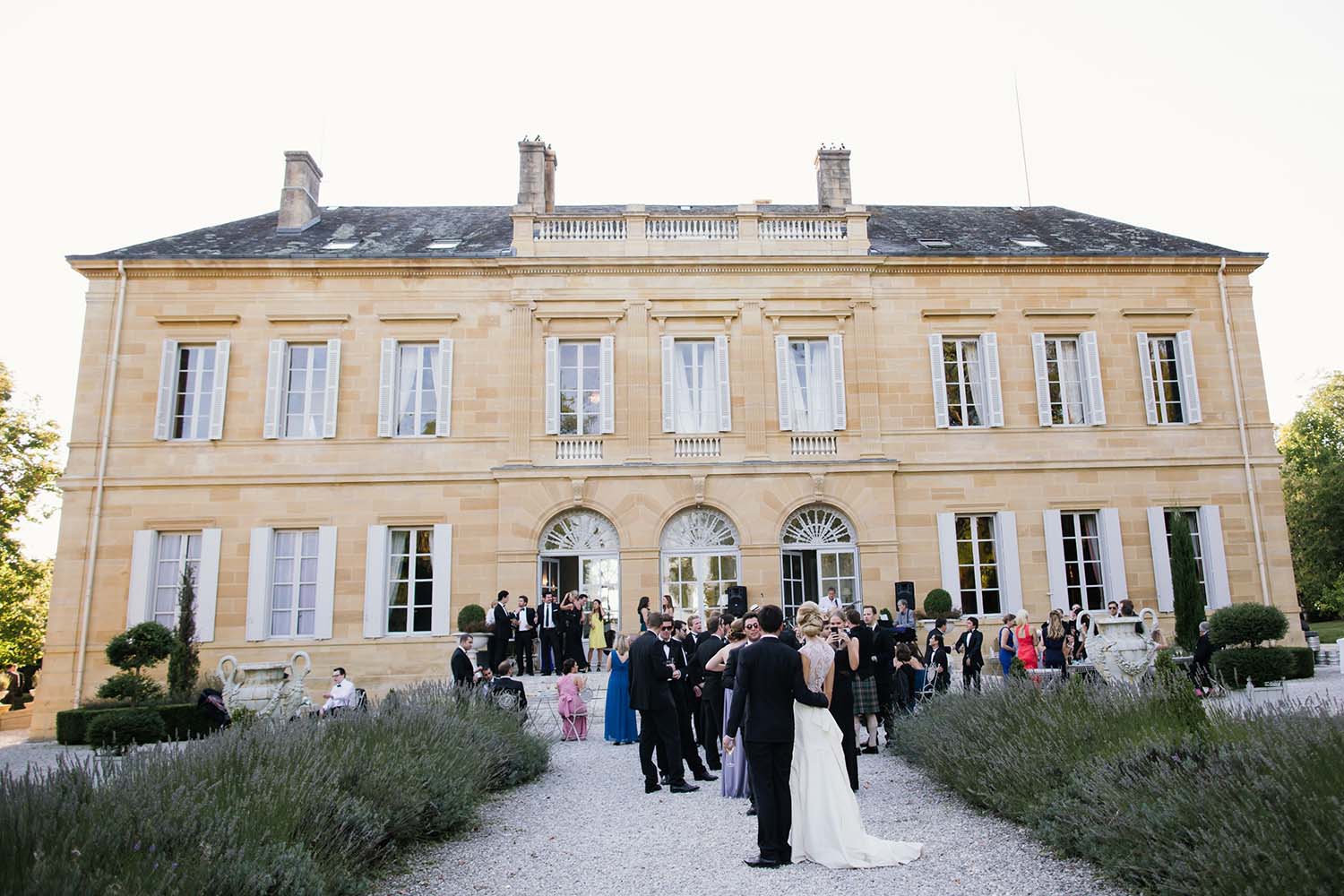 Coming in at no.2 of my 5 Great Wedding Etiquette Tips is this one.
If you see a drama unfold at the wedding, with everyone running around looking stressed out of their heads, why not offer to help in some way?
Please don't go directly to the Bride and Groom as they don't want any added stress.
Instead head towards the Maid of Honour, Chief Bridesmaid or Best Man or frankly anyone within the main wedding party to see if there's anything you can do to support them.
It might be simply passing on an important message from one person to another or helping to fix some minor issue.
But don't underestimate how helpful something that simple might be and you'd be amazed how grateful they will be to have had your support.
One point worth a mention here is, if you yourself have a minor issue, try to keep it to yourself and don't burden the wedding party with it.
Another port of call if you yourself have a personal problem is try to seek out the wedding or event planner or the banqueting manager.
Every venue has someone in charge who is there to support your needs.
3. Don't Upload Pictures To Social Media Without Asking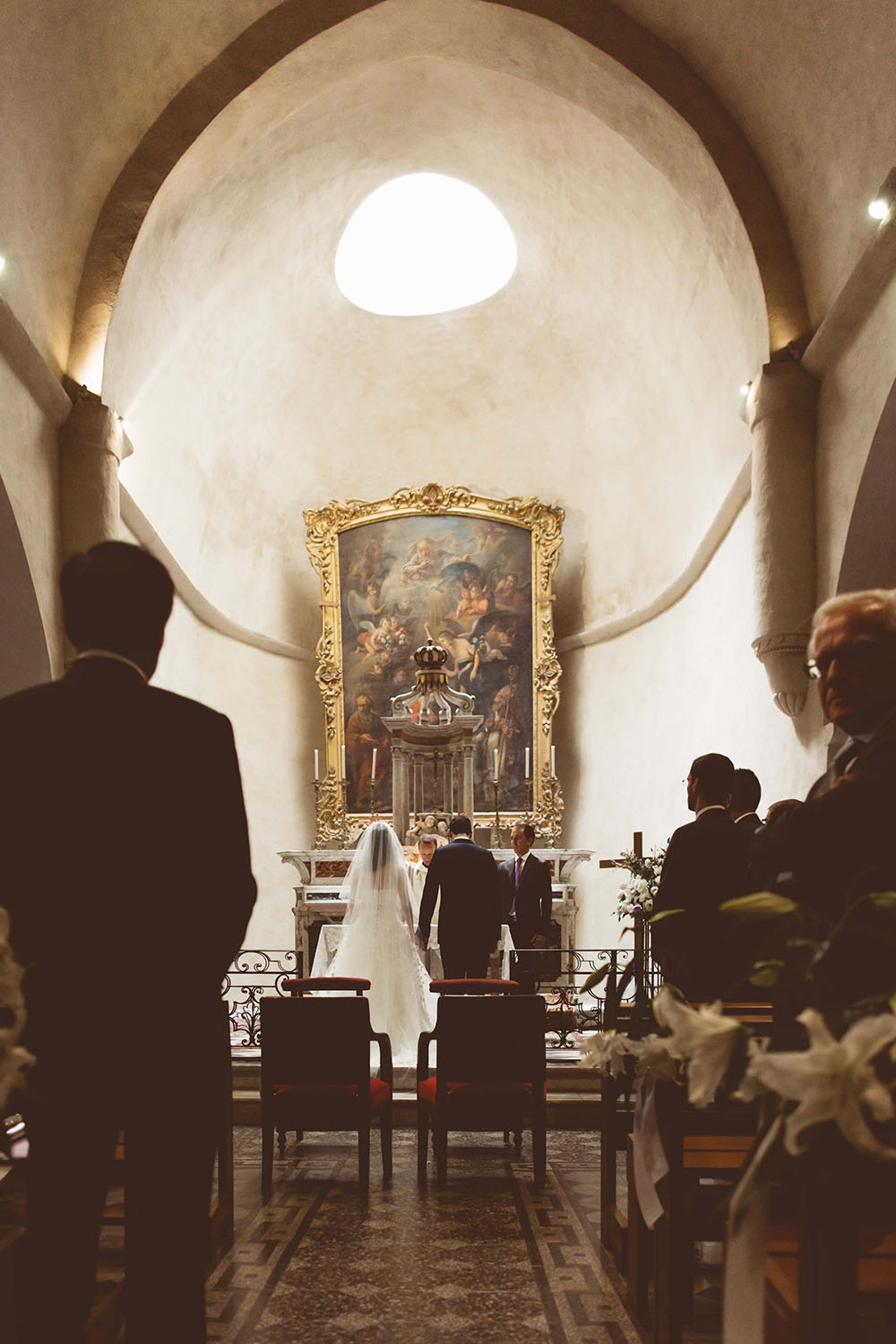 And at number three of my 5 Great Wedding Etiquette Tips is really vital and relates to photos and social media.
More and more weddings I attend are now unplugged.
So what is an unplugged wedding?
An unplugged wedding is one where phones are banned during the ceremony and by virtue of that, it means that photos are definitely not uploaded to the Gram.
Phones are kept firmly out of sight on airplane mode/silent and safely tucked away in a handbag, purse or pocket.
If the Bride and Groom want to announce that they have tied the knot on the socials, then let them do that first.
Providing you have their blessing to do the same, you can follow suit but check first.
Also, please be respectful about the photo you post.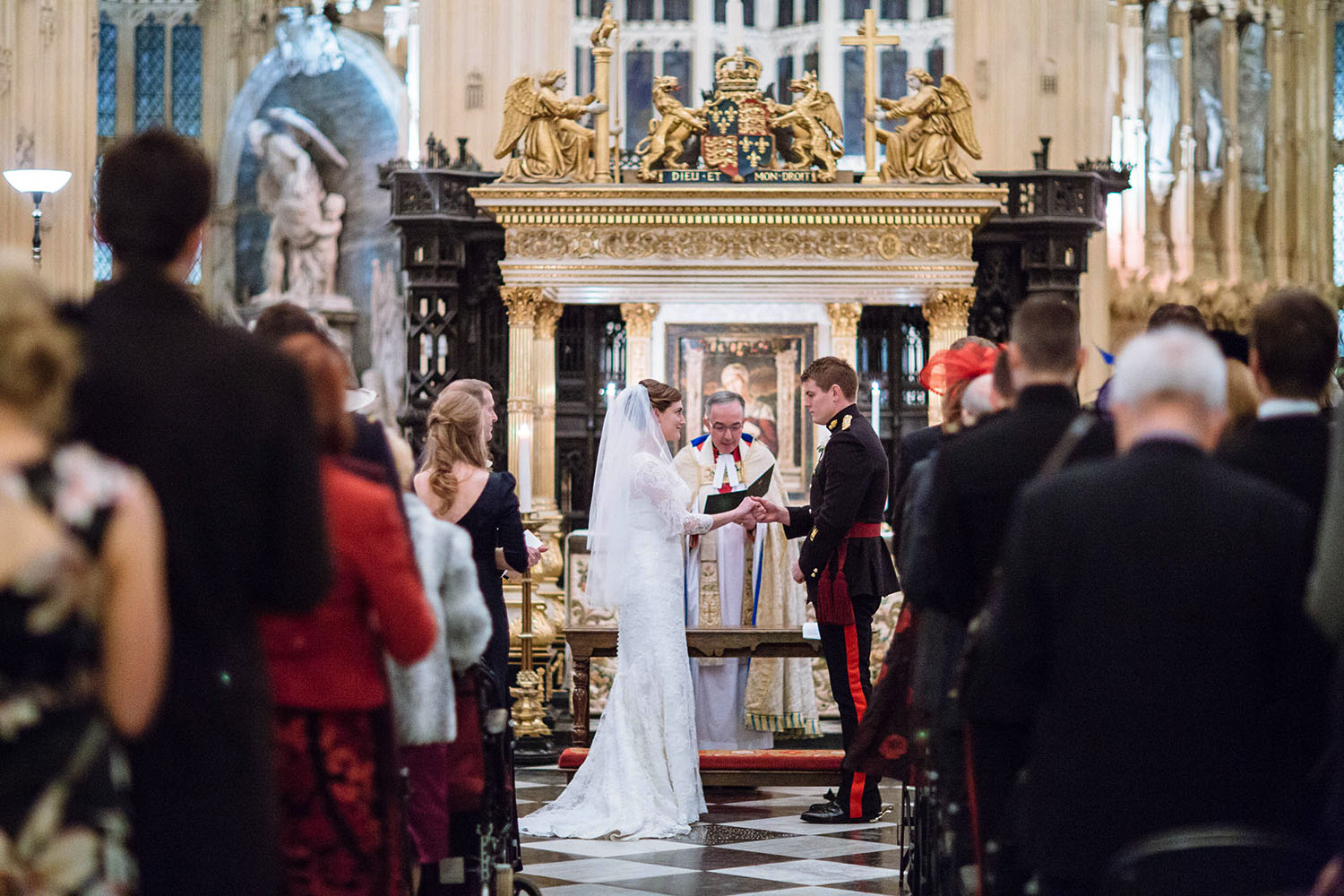 If the only photo you have of the couple is unflattering with their eyes shut and grimacing, you should probably give it a miss.
If in doubt, put yourself in their shoes.
There's a very good chance that you probably wouldn't want someone to post an unflattering shot of you from your wedding day which is then tagged to their 250 followers.
So my advice is to think twice before putting any photos like this on your grid.
It's not great etiquette anyway.
Without trying to sound like a monk, why not just try to be present.
Enjoy the ceremony, really focus in and listen to the readings.
It might do you good to try not think about social media for half an hour....besides, hopefully there will be someone professional there to capture some professional wedding photography anyway!
4. RSVP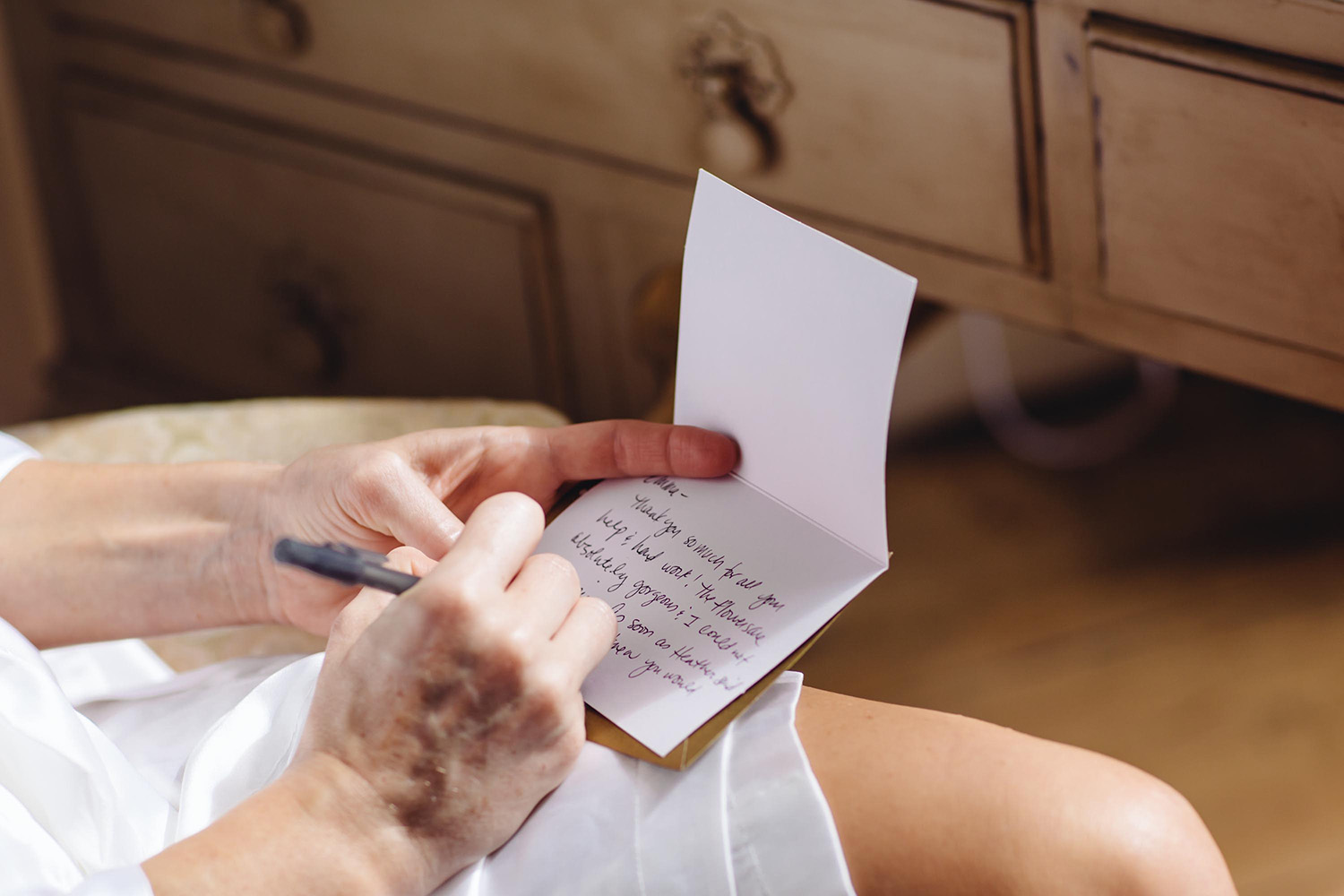 This is so self evident that I am kind of embarrassed to include this but include it on my list of 5 Great Wedding Etiquette Tips.
Why? Because it's very important.
Today we are so busy, so time poor.
Bombarded by messages everywhere.
Emails, WhatsApp messages, texts, DM's on social media as well as letters which arrive by the post.
So when that beautiful invitation lands on your doormat, it's easy to attach it to the front of your fridge and think, I must see if I'm/we're free for so and so's wedding.
But then life gets busy.
Everyday a deluge of works commitments land in your lap and overnight days become weeks, weeks become months and all of sudden you've missed the RSVP deadline date.
Now to top things off, your friend has sent you a note to ask if you had RSVP'd yet?
Cue an embarrassed apology.
So why not instead, try to send an RSVP at the weekend once you've checked your diary?
It literally takes five minutes out of your day to check your calendar, and then send a response.
It's really great etiquette and will save an embarrassment because you were too busy to respond with an answer.
5. Don't Get Drunk
And last but not least of my 5 Great Wedding Etiquette Tips involves booze.
We've all been there.
It's very easy to do at a wedding.
The booze has been free flowing all day.
You've hardly eaten all day and suddenly you notice you feel a bit light headed.
You have started to slur your speech and notice your legs feel a bit wobbly.
It's just occurred to you that you're a bit tipsy.
It's easily done.
If you feel like that at a wedding, switch to water and start hydrating before you pile into the champagne because otherwise it's not going to end well.
It's all well and good to enjoy yourself at a wedding as a guest but you want to try and avoid getting absolutely hammered if possible!
By all means have fun later on, really let your hair down and enjoy yourself on the dance-floor.
Just maybe don't be that person who ends up so drunk, they couldn't see properly.
That same guest who then goes onto write a really inappropriate note in the couples Guest Book!
It's not great wedding etiquette.
If you are a wedding vendor, personally I think you shouldn't drink a drop.
It really isn't great etiquette.
After all, you're supposed to be working.
You wouldn't normally drink at work so I recommend not drinking at a wedding if you're a supplier supplying an important service.
I was a wedding photographer at a very nice wedding a few years ago where a certain wedding supplier ended up getting so drunk they completely passed out on the dance-floor.
Luckily the Bride saw the funny side of it but this whole scene unfolded in front of 100+ guests at a very upmarket venue.
I heard that the next day the person woke up mortified.
So there it is.
To sum up, the more I thought about, the more I realised that my 5 Great Wedding Etiquette Tips could have easily been extended to include 25 Great Wedding Etiquette Tips, because there's so much more that deserves a mention.
But in the end I thought I would keep this article short and sweet and cover the absolute essentials.
If you think I have missed something which you consider to be essential, please use my Contact Page to let me know and I will happily include it.